Mebrak Tareke
SPRING/BREAK Art Show 2016
Technology and cyberspace are making it easier for us to mimic what came before, only to claim that this is 'unique'. Theo Eshetu's Anima Mundi is an immersive multimedia and video installation that speaks to a singular/universal human soul with many disparate selves.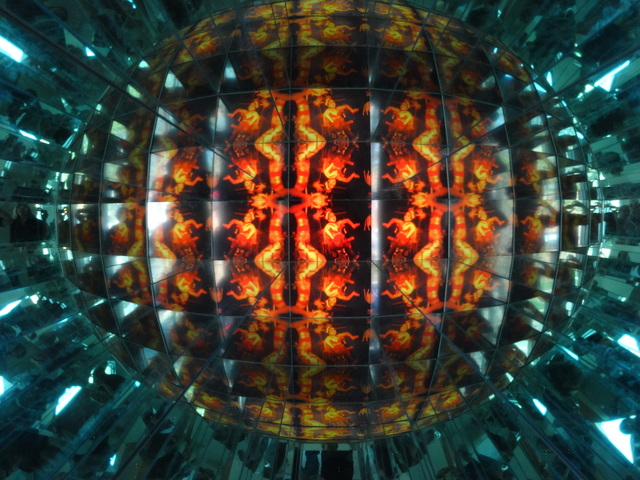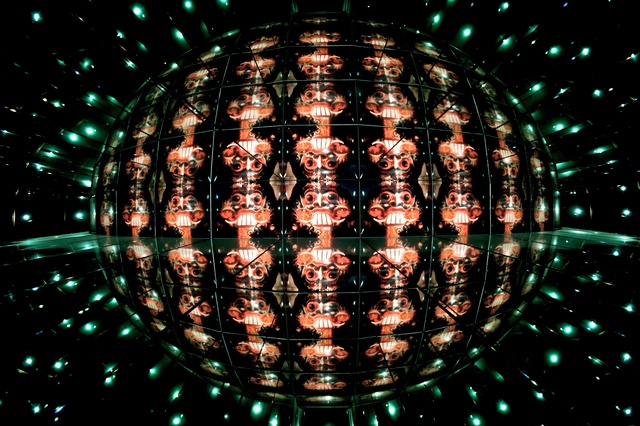 Press Release
MIMESIS AND ALTERITY
Curated by Mebrak TAREKE
Technology and cyberspace in particular, are making it a lot easier for us to mimic or imitate what came before us, only to claim, in much haste, that this is in fact 'unique'. Art has also succumbed to this impulse, more so in contemporary culture, where mimicking sounds, words and even images in multiple forms, has become 'the norm'. It's becoming increasingly unclear whether this can be deemed a mutation, where authenticity takes on new meaning or, if any given work of art is simply a 'copy and paste' of what came before it.
In Mimesis and Alterity: A Particular History of the Senses, Michael Taussig, an anthropologist, explores how different people assimilate culture (mimesis) and how far they can then relate to or distance themselves from it (alterity). He does this by looking closely at the meaning of race, society and culture within a post-colonial context. Similarly, Theo Eshetu's multimedia video installations resort to imitation, repetition and distortion to explore a somewhat fractured, syncretic human identity. Therefore, it's interesting to see how far Taussig and Eshetu have drawn parallels between mimesis and the colonial experience, in order to re-imagine the meaning of authenticity within the framework of culture and identity.
Theo Eshetu's Anima Mundi, 2014, multi-media video installation virtually sucks your face into a custom-made three-dimensional glass-film-booth. This optical illusion morphs into a fractured globe of zapping sounds and images. Eshetu's immersive installation draws us into a dazzling-disco-trip: one that speaks to a singular/universal human soul with many disparate selves.
In the context of SPRING BREAK ART SHOW's⌘COPY⌘PASTE edition, as we peer into what appears to be a framed art work, does Anima Mundi leave us feeling as though we've just been catapulted into a new sensory realm, where meaning and authenticity take on new forms? Or, is there a sense in which, this is all déjà vu, as though we have just watched a mash-up of another psychedelic music video?
THEO ESHETU
London born Ethiopian artist Theo Eshetu is interested in the expressive potential of video art. His works, which are deeply aesthetic and ritualistic, are informed by: fractal repetition, through kaleidoscopic mirroring, and multi-screen projections. He uses this to explore how electronic media shapes identity and perception. Drawing on anthropology, art history, science, and religious iconography, Eshetu's evocative montages challenge our misconceptions about human identity, civilization, logic and emotions.
MEBRAK TAREKE
Mebrak Tareke is a writer, editor, curator and an independent media/communication professional. She has written for Under The Influence magazine, Another Africa, Kilimanjaro, Contemporary And on art, politics and culture. Mebrak, who has been living between Brooklyn, Europe and East Africa, is also co-founder of TURF, a curatorial project that explores the arbitrary notion of Africana in the digital age, primarily through Artsy and independent curatorial projects.
Follow Artists In This Show