Andrea Zittel. The Flat Field Works
Zittel's artistic work traverses the boundaries between art and architecture, and questions the basic human needs that we all share. At the Middelheim Museum, she will be creating a new installation as well as featuring a selection of existing work.
Jun 13th – Sep 27th 2015
Antwerp, Middelheimlaan 61
Map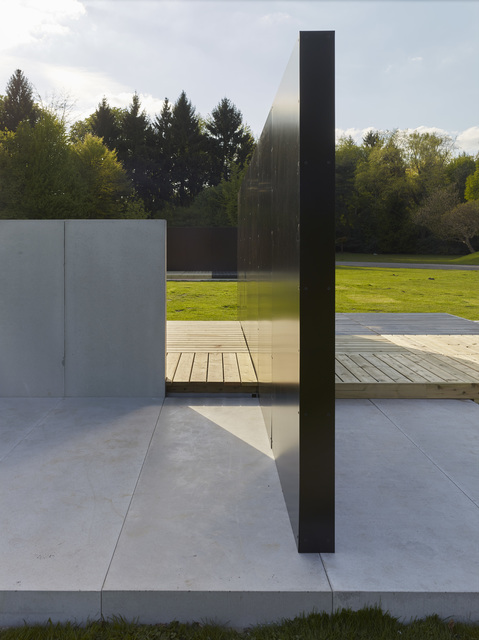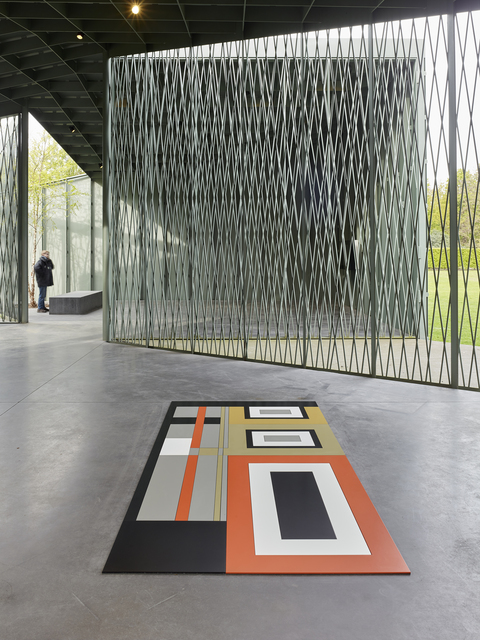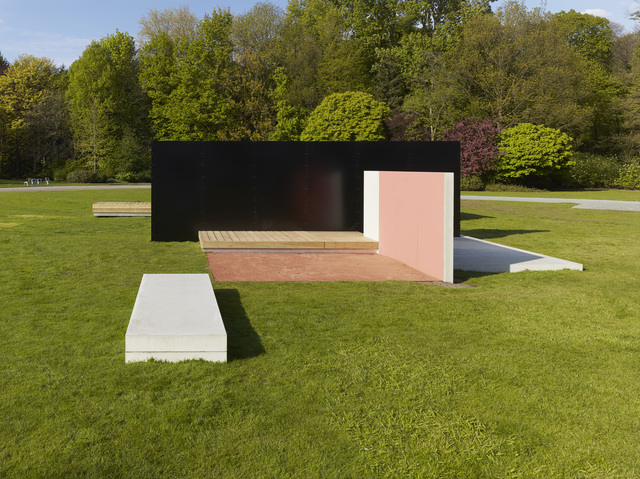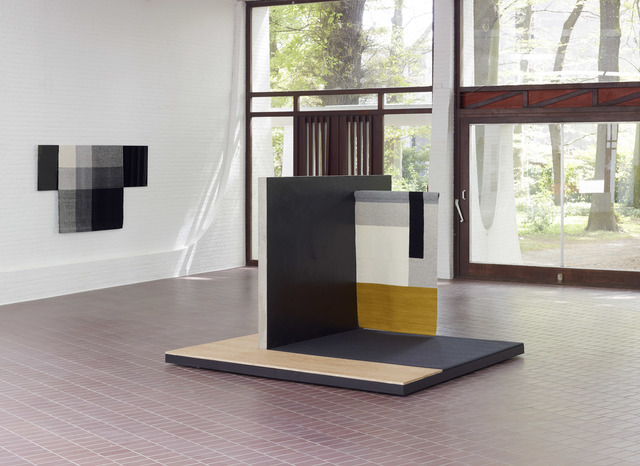 Press Release
MIDDELHEIM MUSEUM TO BRING AMERICAN ARTIST ANDREA ZITTEL TO BELGIUM FOR SOLO EXHIBITION
From 13 June until 27 September, the Antwerp Middelheim Museum will be hosting the work of American artist Andrea Zittel (°1965), a remarkable figure in the international world of art. Zittel's artistic work traverses the boundaries between art and architecture, and questions the basic human needs that we all share. Zittel will be creating an installation especially for the museum that will be displayed in the Hortiflora area, while a selection of the artist's existing work will be featured in the Braem Pavilion. 'The Flat Field Works' will be her first solo exhibition in Belgium.
Following on the exhibitions of Thomas Schutte, Antony Gormley, Folkert de Jong, Johan Creten and Kader Attia, the Middelheim Museum is now pleased to present the work of American artist Andrea Zittel. Her exhibition titled 'The Flat Field Works' presents a new large scale outdoor work in the Hortiflora, and a related body of works in the Braem Pavilion.
The exhibition fits perfectly into the Middelheim Museum 2015 programme with the recurring theme of Allan Kaprow's 'The blurring of art and life'.
A-Z: An Institute of Investigative Living
"I only felt like making art when I realized that you could make it part of life."
Andrea Zittel, interview by Julian Rose in 'The Flat Field Works', 2015
Zittel's work focuses on the fundamental questions of human nature – taking its subject matter directly from the act of day-to-day living. Her practice includes living units, furniture, clothing, utensils and even food – all of which explore our most basic assumptions that are ingrained into our daily habits, patterns, needs, and values.
Zittel's project began in the early 1990s in Brooklyn NY with the creation of A-Z East, (first sited in a 200 square foot storefront, later moving to a three-storey row house) – in which she created a "showroom/testing grounds" where visitors could experience her prototypes for living in the same environment in which she used them every day.
In the mid to late 1990s many of her "exhibited" works consisted of experimental living situations such as "A-Z Pocket Property" (1999), a 55 ton floating island built in the body of water between Sweden and Denmark, "Cellular Compartment Units" (2001), a series of interconnected, stacked 4'x4'x8' boxes – that each functioned as a different room. And "Free Running Rhythms and Patterns", an experiment where she attempted to "liberate" herself from time by spending a week in a space that had been sealed off from all sources of external light and sound.
There are several underlying themes in Zittel's work – her interest in islands is representative of our need for self-sufficiency and autonomy. The "Cellular Compartment Units" were an examination of the organization of things like time space and function. And one of her most constant interests is her engagement of the fine line between freedom and repression. Zittel suggests that what makes us feel liberated is not total freedom, but rather living in a set of limitations that we have created and prescribed for ourselves. Following this theory she has conducted her project "A-Z Uniform Series" for over twenty years – designing and wearing a single garment or "uniform" for a season – changing uniforms four times a year.
In 2000 Zittel moved back to her home state of California to establish A-Z West where she currently resides and works. The 35 acre compound allows Zittel to create her own context for her works including new prototypes for living that she tests out in her home as well as the "A-Z Wagon Station Encampment", a cross between a residency, retreat and campground where visitors are invited to come spend periods of time living in her Wagon Stations.
New installation at Middelheim Museum
"I guess what I'm really trying to do is find a point where these structures break down into qualities rather than things."
Andrea Zittel, interview by Julian Rose in 'The Flat Field Works', 2015
Zittel's work often traverses the boundaries between art and architecture. In the Hortiflora area at the Middelheim Museum, Zittel's newest work consists of an installation that examines the roles and potential of flat "panels", or "fields" – in reference to the horizontal and vertical panels that comprise the most basic elements of our domestic and urban environments.
Zittel believes that our surrounding realities are made up of panels that exist both as literal and in a psychological field of reality: 'The Dynamic Essay about a Panel' – a visual presentation in exhibition pavilion the House – explains how we attribute meaning and use to these surfaces depending on their position or orientation in space. Panels can be rigid or flexible, they can provide shelter or divide rooms, and they can delineate certain areas.
Horizontal panels naturally function as platforms for actions and behaviour – these are the sites where life happens (floors, tables, benches, fields, streets). She terms these: "energetic accumulators". Vertical panels privilege the eye and are the carriers of messages and ideologies (walls, screens, paintings, billboards). Zittel calls these "ideological resonators". Sometimes, panels traverse both dimensions and become three-dimensional (e.g. cloth draped over an object or on the body). She now more frequently exchanges the word panel with the terms 'field' or 'plane' as these words suggest both physical and psychological dimensions.
Ultimately however, Zittel's interest lies not so much in the architecture or structures themselves, so much as in how they are experienced both physically and psychologically. In a culture where we are increasingly being fed an endless stream of stimuli that we are never able to fully process or utilize, she hopes that these platforms, boundaries and divisions will create moments of pause, and a heightened attention to the sometimes fleeing nature of the realities that we construct around ourselves.
Rather than being functional in a 'literal' sense – these structures reflect on issues of space, context, and the physicality of how we experience things in the world: Why do we attribute the role of 'seat' to a horizontal plane at a height of 45 cm, and the role of 'table' to a horizontal plane at a height of 75 cm? Does every vertical plane function as a separator or boundary? Why shouldn't we be allowed to stand on these 'table planes' or eat on the 'seating surface'? These spatial contexts can be interpreted objectively in an unlimited number of ways. The artist quietly undermines our assumptions.
This delicate push and pull, titillation and hesitation, is felt throughout the exhibition, not only amidst the installation but also in the connection between the Hortiflora area and the Braem Pavilion. This two-part exhibition traverses from the extraversion of the open field to the introversion of the biomorphic pavilion.
Selection of existing works
"So many of what we consider to be objective, "functional" qualities are really just in our minds."
Andrea Zittel, interview by Julian Rose in 'The Flat Field Works', 2015
The works installed in the Braem Pavilion represent a selection of pieces executed over the last several years. Similar to the Flat Field works – these also explore the format of a rectilinear 'panel'. Hand woven textiles, carpets, steel and sculptural works point to the distinctions that we make between art (a conceptual object) and design (a functional object), painting (two-dimensional) and sculpture (three-dimensional), and representation (illusion) and reality (the actual object).
The artist's aim is not to dismiss these various categories and value systems, but rather expose them and understand the psychological reasons inherent to the need of people to confer personal and social relevance on objects.
Zittel's "Parallel Planar Panels" hung on walls are interpreted as modernist paintings, but when draped across the bed – they become objects of use. The "Hard Carpets" on the floor look like carpets but could just as easily be presented as sculptures with a nod to Carl André. "Bench (after Judd)" carries the properties of a floor, a bench and a table at the same time, and questions the use thereof depending on the (living) context in which it is placed. In an art gallery, however, it becomes a work of art with no one daring to sit or stand on it, and thus it loses its usefulness.
One of the fundamental qualities of these panels is that of 'flatness' or of two dimensions – however when a two-dimensional fabric panel is draped over an object or a person it becomes three-dimensional. This 'fluid panel state' is the moment when a panel is charged with a new potential – as illustrated in the triptych of gouaches and her "A-Z Cover Series 1 (Gold and Black Stripes)" where panels are taken into a dynamic three-dimensional state, whether by a body or by a load-bearing structure. As a three-dimensional matrix of panels, the "Planar Pavilion" refers to both Constructivist sculpture, interior design and contemporary construction techniques.
Zittel has been working with the fine line between objects of function and objects of fine art, since the early 1990s. Works such as "A-Z Cover Series" (1993), and her "A-Z Carpet Furniture" (1993) and "A-Z Personal Panels" (1997) series already proposed rectangular shapes that had the ability to morph in terms of form and function.
Follow Artists In This Show