Jack Hoyer: May Be Seen
Nov 5th – Dec 17th 2016
Los Angeles, 743 N. La Brea Avenue
Map
Opening Reception: Saturday, Nov. 5th, 6pm -9pm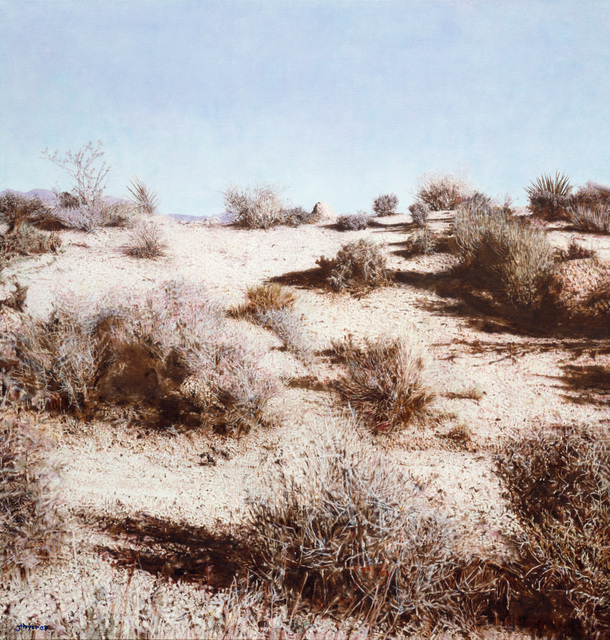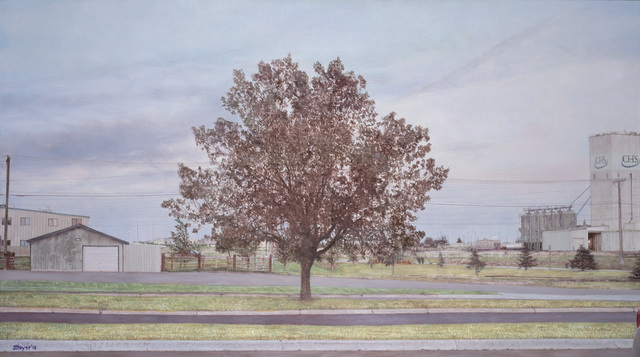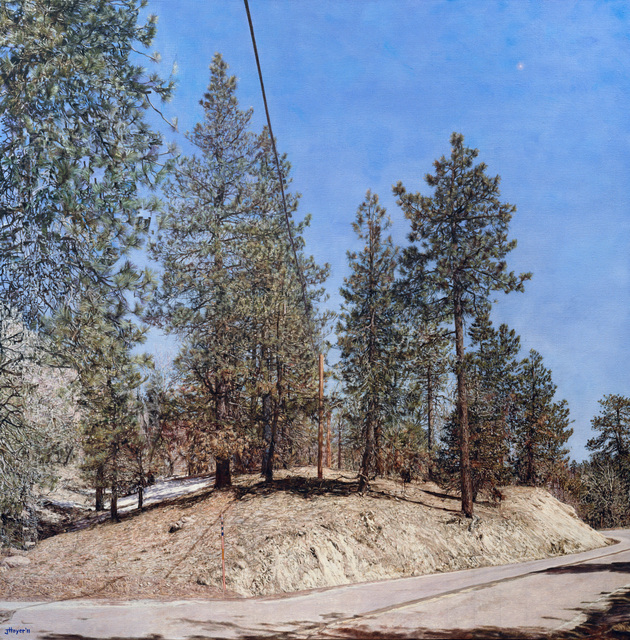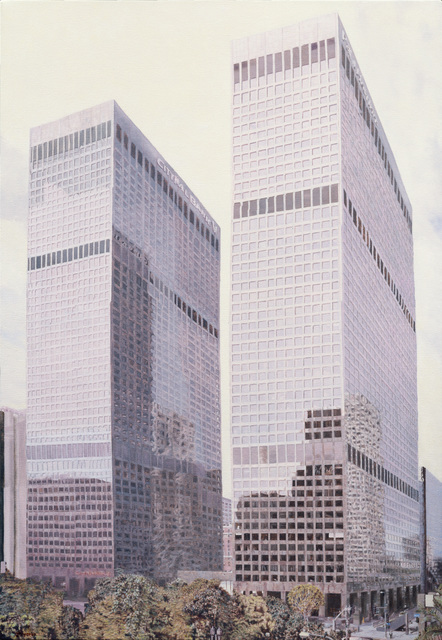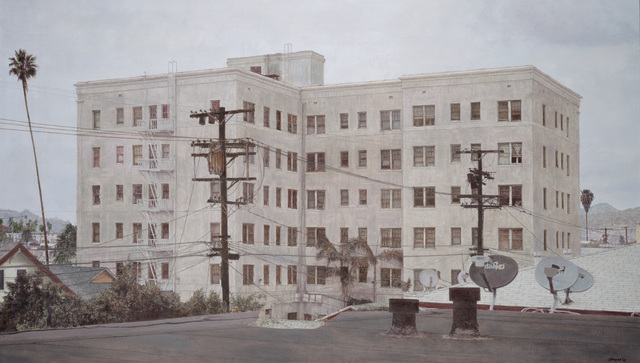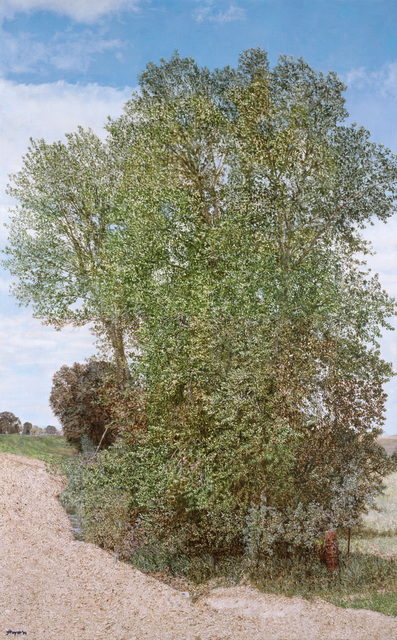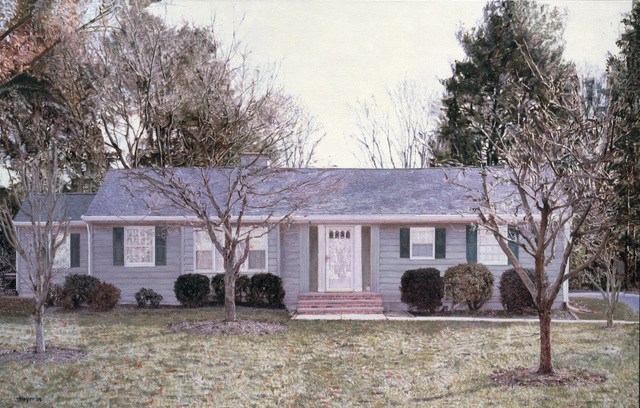 Press Release
Jack Hoyer was born in Philadelphia in 1946; he lives and works in Los Angeles. He
received a BFA from Tyler School of Art at Temple University in 1970, and a BA from Haverford College in 1972. In 1976, he boarded a cargo ship to Japan and lived there for three years; his return to the United States was prompted in part by a quality of light necessary for his paintings. For the last thirty years he has lived, looked, and worked in relative isolation from a modest apartment, situated on the top floor of a historic Beaux Arts style building opposite MacArthur Park.
The following text was written by Marsden Hartley in 1914, on the occassion of his exhibition of new paintings at Alfred Steiglitz' 291 in New York. This text and format has been appropriated from the original, as cited below, on the occasion of Jack Hoyer's first exhibition at Moskowitz Bayse. The respectful use of this material speaks directly and contextually to the kindred profundity with which the artists' works may be experienced both as intimately personal and generously universal, and is intended to be read as such.
The purpose of this foreword is to state merely the uselessness in art of forewords—of theses. It is to state that in the present exhibition there is nothing in the way of a theory of art of aesthetics or of science to offer. The intention of the pictures separately and collectively is to state a personal conviction— to express a purely personal approach. It has nothing whatsoever to do with the prevailing modes and tendencies—cliques and groups of the day. It has not intellectual motives—only visionary ones. It is not to be expounded. It is not a riddle. It is a discovery; but it does not purport to be the last great discovery in the scientific phase of aesthetics. Its only idea and ideal is life itself, sensations and emotions drawn out of great and simple things. There is an inner substance, an inner content in all things—an interior in an interior, an exterior to an exterior—and there are forms for the expression of them. It is the artist's business to select forms suitable to his own specialized experience, forms which express naturally the emotions he personally desires to present, leaving conjectures and discussions to take care of themselves. They add nothing to art. Art creates itself out of the spirit substance in all things. There are signs and symbols for ideas of the spirit or soul as there are signs and symbols for ideas of the mind. For the former they are distinct and separate as for the latter they are distinct and separate. A picture is but a given space where things of moment which happen to the painter occur. The essential of a real picture is that the things which occur in it occur to him in his peculiarly personal fashion. It is essential that they occur to him directly from his experience, and not suggested to him by way of prevailing modes. True modes of art are derived from modes of individuals understanding life. The idea of modernity is but a new attachment to things universal— a fresh relationship to the courses of the sun and to the living swing of the earth— a new fire of affection for the living essence present everywhere. The new wonder of the moment. The Creator never loses his sense of wonder— he is continually in the state of simple amaze. The delight which exists in ordinary moments is his ecstasy. In the art of the ordinary there is the sense of devotion. In the art of the specialist there is the sense of habit. It is devotion which is closest to creation. Boehme was a devotional ordinary—Cezanne and Rousseau also. A real visionary believes what he sees. The present exhibition is the work of one who sees—who believes in what is seen—and to whom every picture is as a portrait of that something seen.*
*Marsden Hartley. "Exhibitions at 291: Exhibition of Recent Paintings by Marsden Hartley." Ed. Alfred Steiglitz. Camera Work: A Photographic Quarterly 1914: 17. Print.
Follow Artists In This Show