NOT X Chris Saunders
NOT x Chris Saunders exhibition is the culmination of the cross-cultural, interdisciplinary relationship between New York-based designer Jenny Lai, Johannesburg-based photographer Chris Saunders, and four local creatives from South Africa. This exhibition design by Camila A Mor
Apr 17th – Jun 28th 2015
Johannesburg, 281 Commissioner St
Map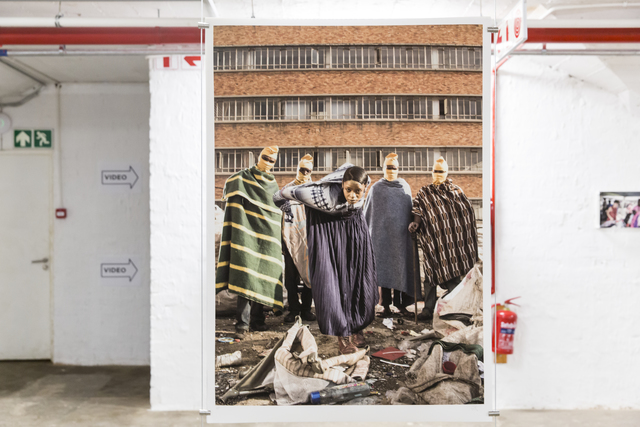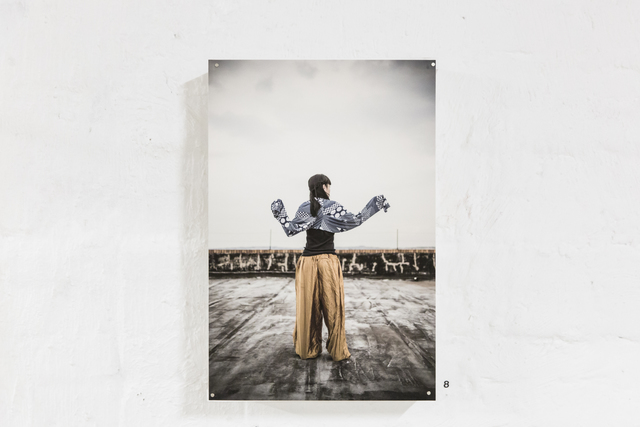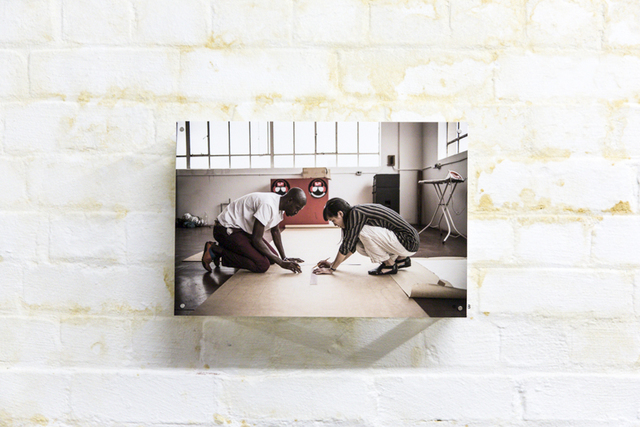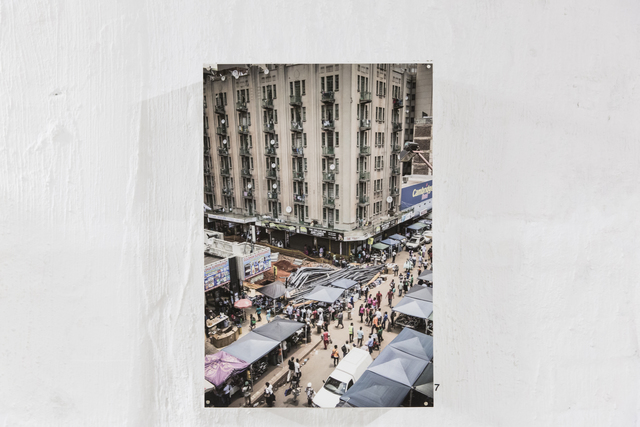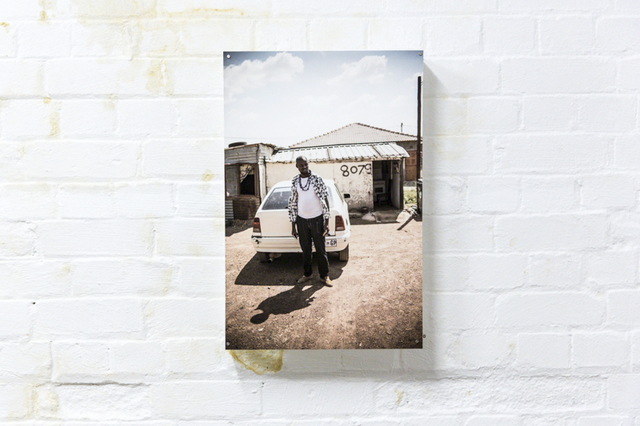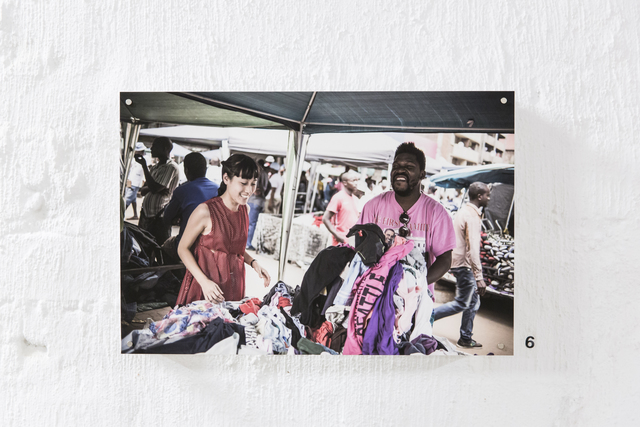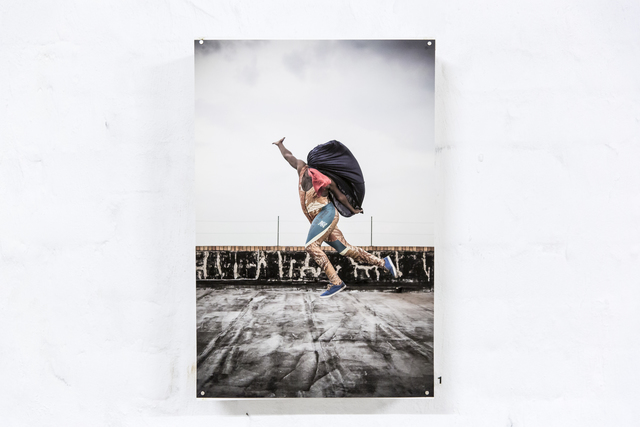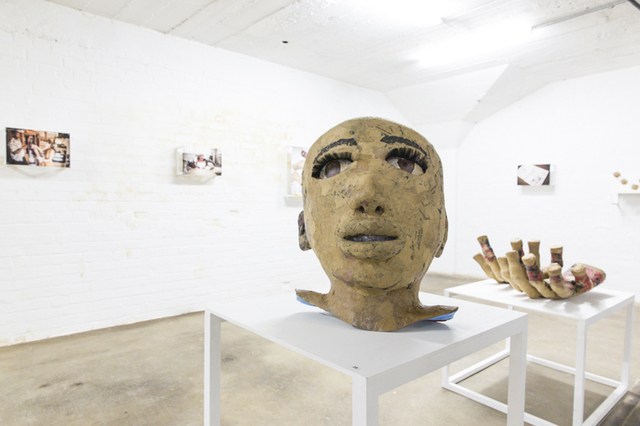 Press Release
PRESS RELEASE FOR : 'Museum of African Design Vernissage'
DATE: 27 March 2015
FOR IMMEDIATE RELEASE
"Johannesburg's Museum of African Design relaunches with programs and projects
set to reinforce the promotion and culture of African Design in Johannesburg"
After having closed for a short period for renovations, MOAD (Museum of African Design)
is re-opening with a full program of exhibitions, programs and projects that will reinforce
the promotion and culture of African design in Johannesburg. After months of planning,
the Museum now presents a holistic program that will cement its significance as a
landmark institute and centre for the cultivation and showcasing of all disciplines design
in Africa.
In it's usual style, the Museum will host exhibitions of African Design in it's various spaces.
The new layout of the Museum will allow for no less than two exhibitions running
concurrently, and changing on a quarterly basis. In addition, new programs that have
been conceptualised by the Museum's management, will allow for consistent interaction
and activation of the space. Says the Museum's director, Aaron Kohn "The new programs
introduced at the Museum allow for engagement with the space, but also open the space
up to emerging design talents that can inform the further growth of the space and its
ideals. 'Contemporaries', the Museum membership as such, essentially turns the idea of
Museum memberships on its head. No longer just a donation-based model, one can
actually use the museum as a resource, place to meet, collaborate, learn and have
coffee, wifi, and meeting facilities". Other exciting projects include the MOAD Maker
Library, as well as the Archive - where all exhibitions, research, and additional
discussions around African design will soon be available on the MOAD website. "This is a
big part of MOAD formalising its role as an institution; becoming a resource on African
Design. Because the topic of African Design is so new and vast, it is important to create a
space, albeit digital, where the discussions can be centralised and archived for future
use", says Kohn.
MOAD will relaunch on 16 April with a new signature Vernissage event. Each quarterly
opening will comprise of such events, which will start with a press preview & VIP
showcase, followed by a public opening with live entertainment. The April 16th opening
will preview two new exhibitions - Hobbs// Neustetter "Temporary but Permanent" and
"NOT X Chris Saunders" (full details below), followed by live entertainment (details to be
announced in the week). The Vernissage opens to press at 6pm for 6:30pm and to the
public at 8pm, where tickets are available via webtickets.co.za.
The Museum's full program from April 2015 - March 2015 is included below.
The launch of MOAD & Temporary but Permanent & NOT X Chris Saunders will take place
on 16 April 2015, opening to the public at 8pm. MOAD is located at 281 Commissioner
Street, Maboneng. Further details and tickets are available at www.moadjhb.com
PRESS CONTACT:
Hayleigh Evans
hayleigh@propertuity.co.za | 083 245 1040
www.moadjhb.com
Twitter: @moadjhb | Instagram : @moadjhb | Facebook: www.facebook.com/MOADJHB
MOAD PROGRAM : April 2015 - March 2015
Temporary but Permanent 17 April - 28 June (MOAD Main gallery)
Temporary but Permanent: Projects, is a look at the work of Marcus Neustetter and Stephen
Hobbs, based in Johannesburg, whose work has dealt with interventions in public space across
Africa. The centerpiece of the exhibition is the 2013 commission from the Tate Modern at the
Doual'Art Triennial in Cameroon, Bessengue B'Etouka. Marcus/Stephen will be mapping
projections of the pop-up fashion show they convened on the streets of the periphery of Douala -
involving local tailors, hairdressers, and residents as models.
Given the duos's extensive practice of public art curation and implementation under their
company, The Trinity Session, Hobbs and Neustetter have developed an archive of particular
knowledge and experience in parallel to the commissioning process – though much of this
information is not always present in the final outcomes they manage. As a result, these artists'
collaborative artistic practice as Hobbs/Neustetter serves to record and translate in other forms
their engagement with place making, ultimately conveying the ephemeral nature of social
enquiries and user experience.
NOT X Chris Saunders 17 April - 28 June (MOAD Project Space)
NOT x Chris Saunders is the culmination of the cross-cultural, interdisciplinary
relationship between New York-based designer Jenny Lai, Johannesburg-based
photographer Chris Saunders, and four local creatives from South Africa. This exhibition
design by Camila A Morales, reflects the journey and dialogue between these seven, who
step outside of familiar ground. It demonstrates how technology enabled creators living in
different cities and countries, with very varying influences and processes to meet via the
Internet, enter into an inter-disciplinary exchange and collaboratively produce garments,
sculptures, still and moving images.
Life Collection Curatorial Contest 30 July – 4 October
Artists in residence have been a major energy of Maboneng, and a collection has
accumulated at the 12 Decades Hotel in Main Street Life; The Life Collection. Through a
number of curatorial workshops and lectures throughout the first part of the year with Art
History students in Gauteng, participants will get to submit curatorial concepts around
The Life Collection. A winning exhibition concept will be exhibited at MOAD, and will run
during Art Week and the FNB Art Fair. In coming years, the contest will expand to include
more art collections to curate from, and more student participants.
64 Bits + Malachite 16 October - 4 January
Congolese music, fashion, and art is about as exciting as it gets in Africa. Creativity subverts the
political malaise, utilising comedy. Music is influenced by Cuban Rumba, from the days when
Central Africa was a playing field in the Cold War. Music is now patronised by politicians and state
enterprises. Fashion is captivated by the dandy, dapper, Sapeurs. The Democratic Republic of
Congo is an off-the-beaten-path cultural library of history, conflict, urban planning, and survival.
Curated by Stockholm-based Stefanie Hessler, 64 Bits + Malachite features musician Baloji.
Known for his crossover of on the one hand Congolese music roots and contemporary life, and on
the other hand Belgian and European cosmopolitanism; much of his work can be described as
"Afropolitan", or – as he prefers – "Negropolitan". The term afropolitanism is intended to cover the
experiences of a body of citizens, mainly of everyday occurrences. It aims to go beyond the
critique of orientalism as coined by Edward Said, and to look at how the notion of "Africa" as idea
or object in itself is troubled, since it is usually employed to describe something otherworldly,
something apart from the rest of the world. As the notion and its common use refer to the margin
to a centre, they fail to cover the complexity of contemporary life. For Baloji, this complexity
encompasses contemporary art, music, fashion and lifestyle. In his oeuvre and attitudes, Baloji
deals will all of these, and thus the exhibition aims to look at his cross-disciplinary creations
through the lens of afro- / negropolitanism.
D'Zair 22 January 2016 - Late March 2016
D'zair is a sort of amalgamated word used in Algiers to describe design, arts and crafts. In
January of 2016, MOAD will host in collaboration with the Agence Algérienne pour la
Rayonnement Culturel, a group show of Algerian designers. North Africa generally is seen as a
separate entity from Sub-Saharan Africa. With diverse design practices and close ties to Europe
and the Middle East, D'Zair will be a unique exhibition and cultural partnership.
Literature and/as Design 22 January 2016 - Late March 2016
In partnership with the University of Witwatersrand Institute for Social and Economic
Research (WISER), a panel of fellows and lecturers are busy exploring ideas about
literature, its future, and its role in communicating design. 2D images and text are the
main format for conveying 3D concepts and ideas. Over the course of 2015, research,
writing, and conceptualisation for a book and exhibition will occur; leading to an
interactive exhibition in 2016 to be hosted at MOAD.
Education + Projects:
In the time that MOAD has been closed, workshops have been held in collaboration with
PPC, the London College of Fashion, and the Maker Library Network with MOAD staff and
participants around South Africa. Starting Tuesday 21 April, Night Owls will kick off, as a
weekly late-night collaborative work and learning environment. Workshops, talks, and
Pecha Kucha Johannesburg will be scheduled to fall during this time slot. Participants will
have access to the MOAD Maker Library, its design tools, mentors, high-speed wifi,
coffee, and a unique networking opportunity.
In addition to Night Owls, and a monthly Family Day on the first Sunday of every month,
each upcoming exhibition will have educational materials available to teachers and
parents, as well as special workshops with local designers, artists and curators.
Follow Artists In This Show