John Hoyland: Power Stations (Paintings 1964-1982)
A solo exhibition of work by John Hoyland (1934–2011) – one of Britain's leading abstract painters – inaugurated Damien Hirst's Newport Street Gallery, which opened in 2015. 'Power Stations' presented over thirty of Hoyland's large-scale paintings, drawn from Hirst's collection.
Oct 8th, 2015 – Apr 8th, 2016
London, Newport Street
Map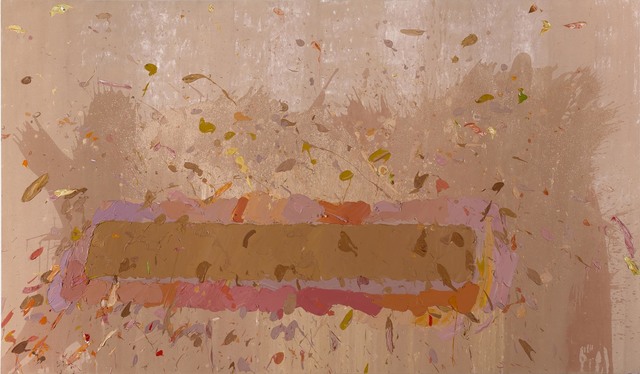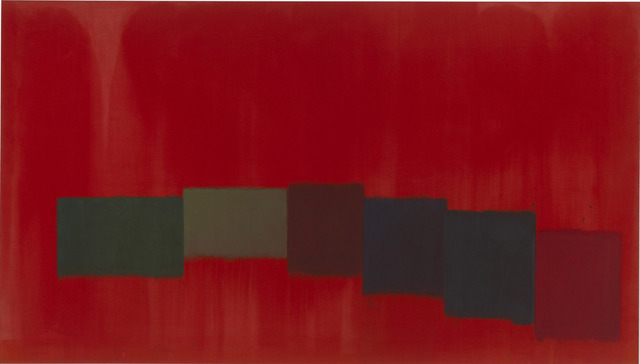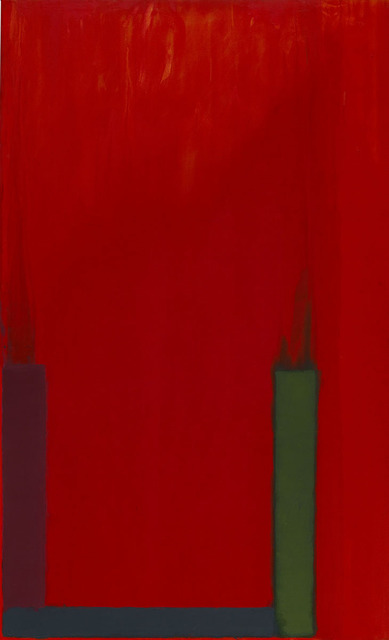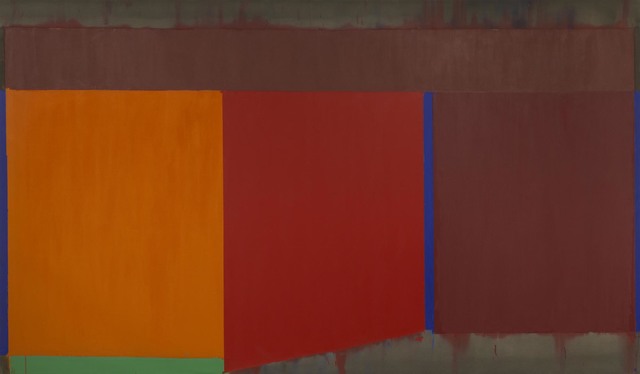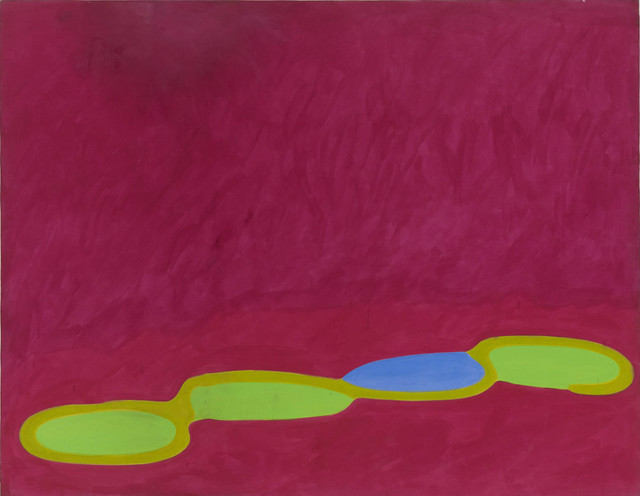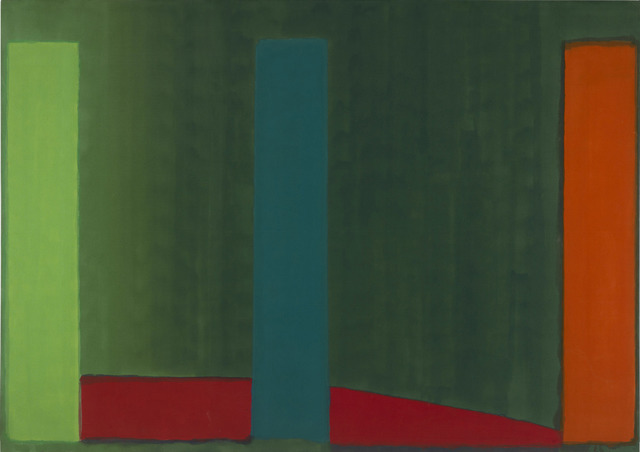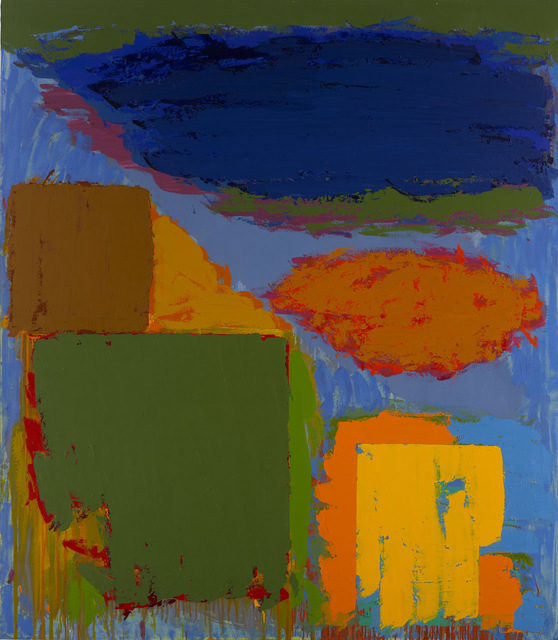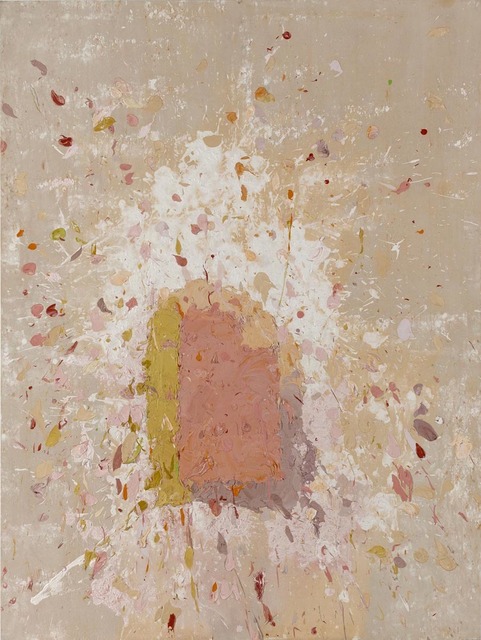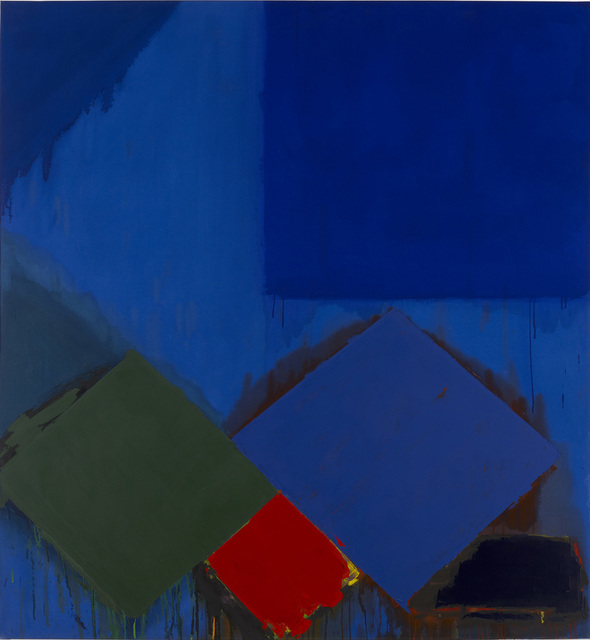 Press Release
"Paintings are there to be experienced … [they] are not to be reasoned with, they are not to be understood, they are to be recognised." – John Hoyland, 1979
John Hoyland (1934–2011) is one of Britain's leading abstract painters. Renowned for his intuitive manipulation of colour, form, line and space, Hoyland emerged at the forefront of the abstract movement in Britain in the early 1960s, and remained an energetic and innovative force within the field, until his death in 2011.
'Power Stations', Newport Street Gallery's inaugural exhibition, presented a selection of Hoyland's large-scale works dating from 1964 to 1982, displayed throughout all six of the gallery's exhibition spaces. The first major survey of the artist to be presented since 2006, 'Power Stations' spans a pivotal period in Hoyland's career, punctuated by his first solo museum show, at the Whitechapel Gallery in 1967, and his defining retrospective at the Serpentine Gallery (1979–80).
Hoyland's rejection of figurative painting occurred in the late 1950s following his introduction to the work of American abstract expressionists such as Barnett Newman, Robert Motherwell, Jackson Pollock and Mark Rothko. The young artist was also informed by the emergence of formalist theory as a major innovating force within British sculpture, as exemplified by the work of Anthony Caro, with whom Hoyland was to become a collaborator and close friend. Describing abstraction as a 'revolution of twentieth century art', Hoyland began making early enquiries into how rational thought and visual perception could be used as the sole basis for pictorial composition. Disclaiming a visual culture dominated by objects, he would later write:
"We have refused to look and enjoy abstract relationships, harmonies of colour and form, which we do without question in music. No one surely would ask: "Does music have meaning?" It appeals to the emotions but we don't attempt to specify those feelings [...] So it is with painting." ¹
The earliest painting in 'Power Stations' dated from 1964, the year of Hoyland's first formative trip to New York. Having previously been introduced to Helen Frankenthaler by Bryan Robertson, Director of the Whitechapel Gallery, Hoyland became acquainted with the critic Clement Greenberg, as well as Motherwell, Newman, Rothko, Kenneth Noland and Barnett Newman in New York; artists whose work demonstrated – according to Greenberg – a new 'clarity and openness'. At the Kootz Gallery, Hoyland was also introduced to the work of German-born painter Hans Hofmann. Inspired by Hofmann's acknowledged debt to the European painterly tradition, the British artist's focus shifted from a formal, non-referential abstraction towards a more instinctive treatment of colour, form and mood.
The works in the exhibition could be grouped into loose chronological series, in which the formal techniques and motifs developed in one are built onand transformed in the next. The foregrounds of the 1960s works, strongly represented in 'Power Stations', characteristically feature abutting quasi-geometric shapes that float freely from the canvas edge. These forms emerge from dramatic walls of colour, washes of acrylic in hues of greens and reds that supersede and interact with each other on the canvas surface.
In the paintings of the early 1970s, tangible rectangular forms recur against heavily textured backgrounds of creams, pale greens, flesh and earth tones. During this period Hoyland began using impasto as a vehicle for recording the density of the individual action of the brush stroke or palette knife. The isolated rectangles featured in these paintings develop into irregular diamonds, rhomboids and triangles in the works of 1978 to '82, as Hoyland found himself increasingly drawn to the 'dynamic of the diagonal'. More deliberately evocative than his earlier work, the kinetic energy invoked by these vivid sequences is suggestive of the artist's passion for the structures of natural phenomena and the unpredictable free forms of jazz and blues music. Having previously titled his paintings by the date of their completion, by 1976, Hoyland had begun assigning his works additional descriptive titles – sometimes imaginative or poetic, elsewhere relating to location or object. These epithets, which allow for greater allusion to nature or the metaphysical, were devised according to his response to the finished piece and are indicative of Hoyland's constant engagement with the mutually responsive acts of painting, looking and feeling.
Despite consistently maintaining that non-figurative imagery embodied 'the potential for the most advanced depth of feeling and meaning', Hoyland disliked the label of 'abstract artist', asserting that its implications of premeditated action did not apply to his working methods. Describing the instinctive nature of his process, he asserted that painting provided a means of 'measuring one's physical and emotional responses'. Simultaneously monumental and poetic, the works presented in 'Power Stations' were, above all, sensory experiences. Serving as an overdue affirmation of Hoyland's significance within the field of abstraction, they provide fascinating new insights into the artist's practice, and through it, the object of painting itself.
Follow Artists In This Show