A PLACE IN TIME, 2016 NIROX SCULPTURE PARK
A Place in Time presents over 40 new sculptures by artists from Africa, Europe and the USA – including Richard Long and Willem Boshoff, Nandipha Mntambo, Thomas J. Price, Moataz Nasr, Serge Nitegeka, Mikhael Subotsky, Angus Taylor and Marco Cianfanelli.
May 7th – Jul 31st 2016
Krugersdorp, 24 Kromdraai Rd
Map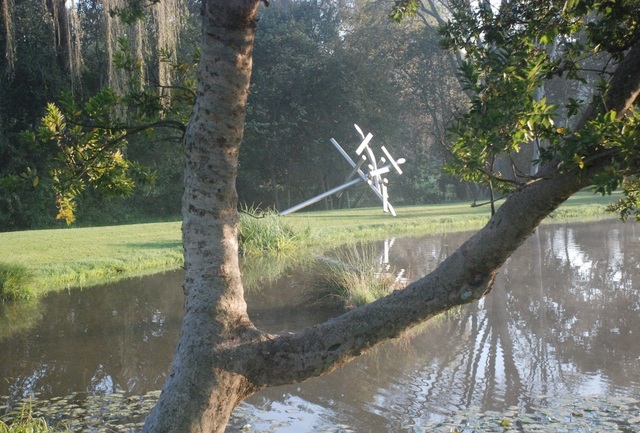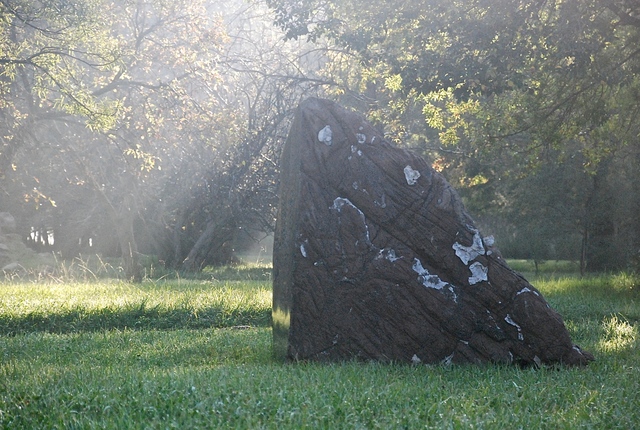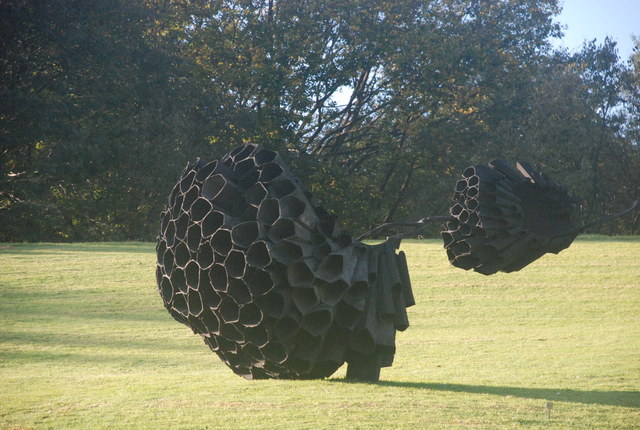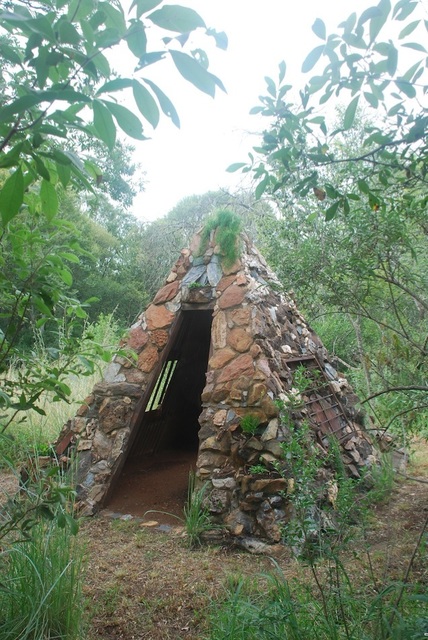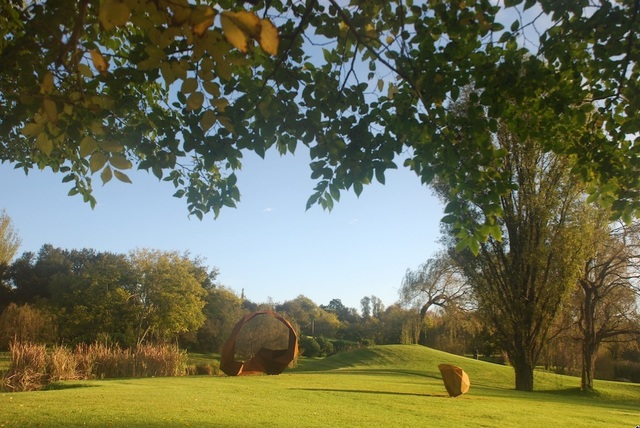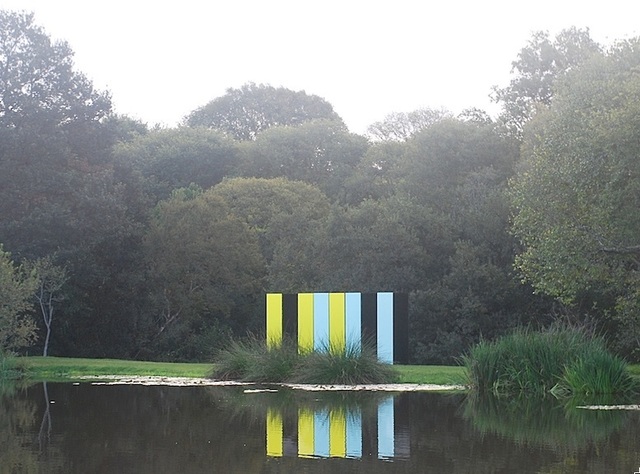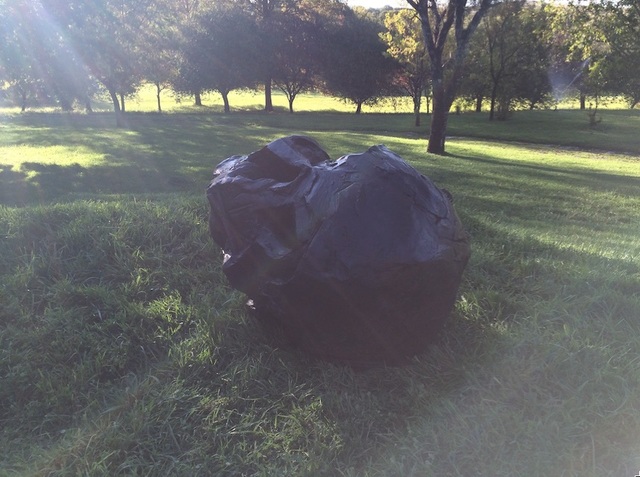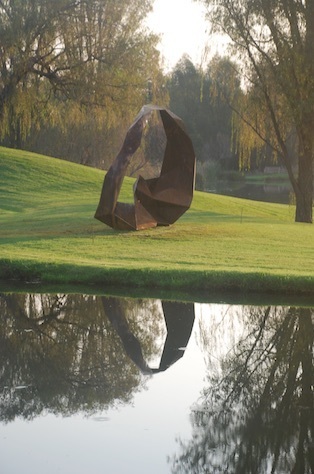 Press Release
NIROX Foundation in collaboration with Helen Pheby PhD, Senior Curator Yorkshire Sculpture Park
NIROX Foundation is excited to announce a unique exhibition in the UNESCO Cradle of Humankind World Heritage Site, some 5km from the recent extraordinary discovery of what is arguably a previously unknown hominin species, Homo Naledi. A Place in Time presents over 40 new sculptures by artists from Africa, Europe and the USA – including Richard Long, Willem Boshoff, Nandipha Mntambo, Tom Price, Moataz Nasr, Rachael Champion, Anton Burdakov, Tom Price, Serge Nitegeka, Mikhael Subotsky, Angus Taylor and Marco Cianfanelli– created in response to this highly significant environment. The exhibition considers contemporary sculpture practice within a human tradition to make and appreciate objects that is seemingly as old as we are, underpinned by an exceptional display of artifacts on loan from the University of the Witwatersrand Origins Centre Museum collection, curated by Lara Mallen.
A Place in Time is curated by Helen Pheby PhD, Senior Curator at Yorkshire Sculpture Park, in collaboration with Mary-Jane Darroll, assisted by interns Naudia Yorke and Danika Bester.
A Place in Time will celebrate, encourage and share with the world the highest standard of creative practice informed by and focusing attention on the exceptionally important context of South Africa as a centre of global heritage and an exciting contemporary art destination.
Event & Education programme
Apart from imparting curatorial experience through its interns, A Place in Time will actively engage in programs with local schools, arts students and tertiary education facilities. NIROX will extend its good relations with the Universities of Witwatersrand, Johannesburg and Tshwane through talks and workshops by participating artists and student tours through the park with the curators. NIROX and YSP will advance their partnership with each other and their relations with like-minded institutions including Wanas Sculpture Park in Sweden, the Columba Leadership Academy and the Claire & Edoardo Villa Will Trust.
The exhibition will preview for the media and collectors on the weekend of 30 April 2016 and open to the public with the accompanying WINTER SCULPTURE FAIR 2016 on the weekend of 7 May 2016, an annual event which attracts a wide and enthusiastic audience.
The exhibition remains open and free to the public on weekends (or otherwise by appointment) until the end of July 2016.
Further announcements will follow regarding performances (including the SA debut performance of 'Cradle of Humankind' by Steven Cohen, commissioned by and performed at the Centre Pompidou, Paris), film screenings and other special functions, during the exhibition, including the Turner Award-winning film "It for Others" by Duncan Campbell.
NIROX's on-going concert program will coincide with the exhibition, bringing new and diverse audience. Concerts are currently scheduled for 23 April – NIROX ClassicsNOW; 22 May – Jazz in the Cradle; 18 June – Guitar Giants.
SA-UK Seasons 2014 & 2015
A Place in Time has been supported by the SA-UK Seasons 2014 & 2015, a partnership between the Department of Arts and Culture, South Africa and the British Council.
About NIROX
The NIROX Foundation Trust is a registered non-profit trust established and run for the benefit of the arts. NIROX comprises an artists' residency; studios and workshops; a sculpture park; outdoor concert venues; and related function facilities. It is located on15 hectares of landscaped gardens and waterways within an extensive private nature reserve in the heart of the Cradle of Humankind World Heritage Site, 45 minutes from the centers of Johannesburg and Tshwane. NIROX is committed to excellence in all disciplines of contemporary arts.
The Cradle of Humankind comprises 47,000 hectares of rural and wilderness land, listed by UNESCO as a World Heritage Site on account of its extraordinary palaeo-anthropological treasures and unique landscape. The Cradle is a highly active scientific research area where more than 40% of all of the world's hominin fossils have been discovered. 3 million years of human activity have taken place in the Cradle, including the earliest known mastery of fire and the origins of bipedality.
The sculpture park comprises 15 hectares of cultivated landscape and water-ways designed to showcase sculpture and give comfort to private and public visitors. The beauty and tranquility of the park are tributes to its sensitive design and fastidious upkeep.
It is located within the Khatlhampi Private Reserve, a privately owned nature reserve which has more than 40 kilometres of walking, cycling and game driving trails through unspoiled grasslands, ancient dolomitic valleys, natural fountains, discovered and yet to be discovered caves, indigenous forests, ridges and kopjes. It is a bio-diverse environment, populated with indigenous game, moving freely in their natural habitat. Many of the resident animals, from hedgehogs and otters, through caracal to eagle owl, have been rescued and released on the reserve by Free Me Wildlife Rehabilitation Centre, hosted by the Reserve.
About Yorkshire Sculpture Park
Yorkshire Sculpture Park (YSP) is the leading international centre for modern and contemporary sculpture. It is an independent charitable trust and registered museum (number 1067908) situated in the 500-acre, 18th-century Bretton Hall estate in West Yorkshire. Founded in 1977 by Executive Director Peter Murray, YSP was the first sculpture park in the UK, and is the largest of its kind in Europe, providing the only place in the world to see Barbara Hepworth's The Family of Man in its entirety alongside a significant collection of sculpture, including bronzes by Henry Moore, and site-specific works by Andy Goldsworthy, David Nash and James Turrell.
YSP also mounts a world-class, year-round temporary exhibitions programme including some of the world's leading artists across five indoor galleries and the open air. Recent highlights include exhibitions by Fiona Banner, Ai Weiwei, Ursula von Rydingsvard, Amar Kanwar, Yinka Shonibare MBE, Joan Miró and Jaume Plensa. YSP's core work is made possible by investment from Arts Council England, Wakefield Council, Liz and Terry Bramall Foundation and Sakurako and William Fisher through the Sakana Foundation. YSP is Art Fund Museum of the Year 2014. ysp.co.uk
Follow Artists In This Show