Akari: Sculpture by Other Means
A series of installations and selected archival materials explore Isamu Noguchi's almost limitless ambitions for Akari light sculptures, his most effective integration of art and daily life.
Feb 28th, 2018 – Jan 27th, 2019
New York, 9-01 33rd Rd
Map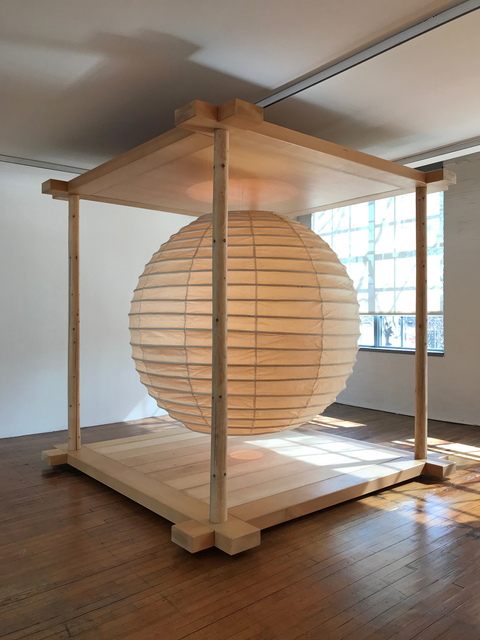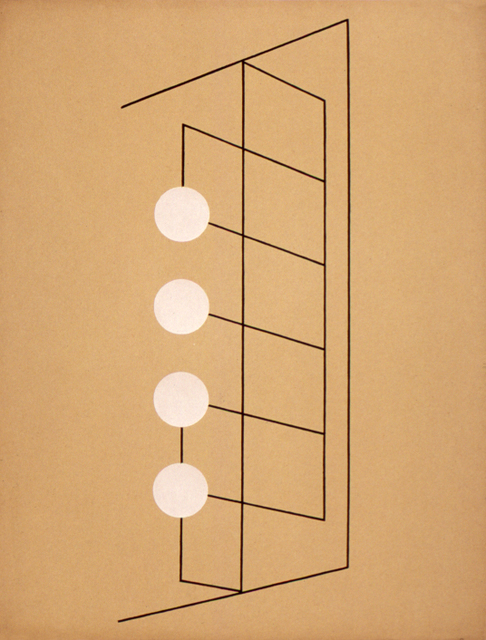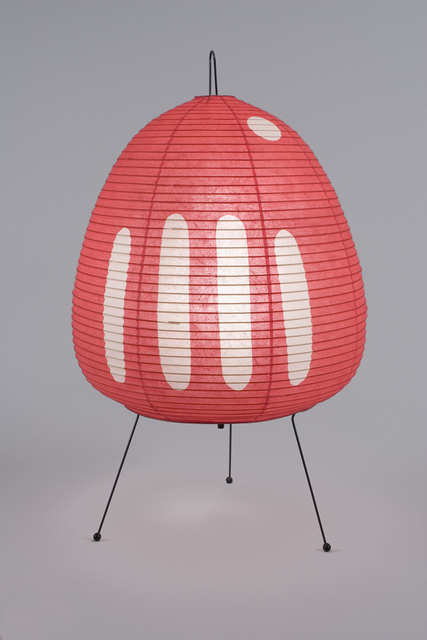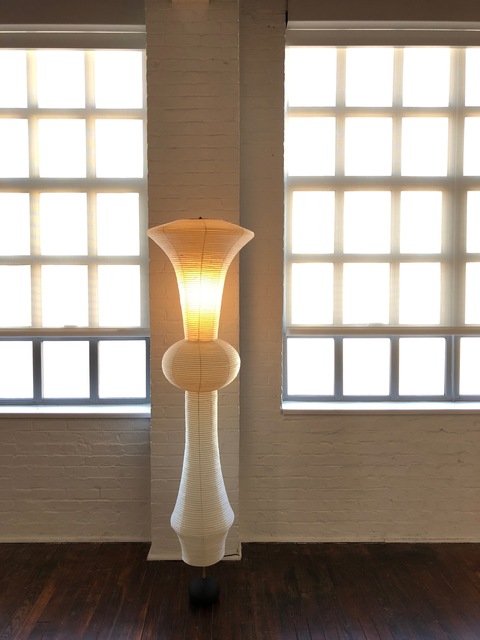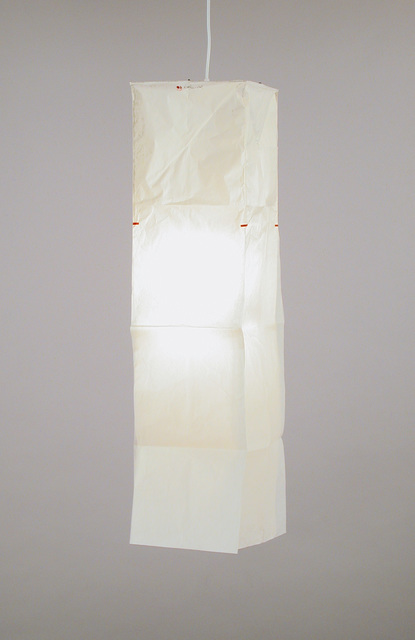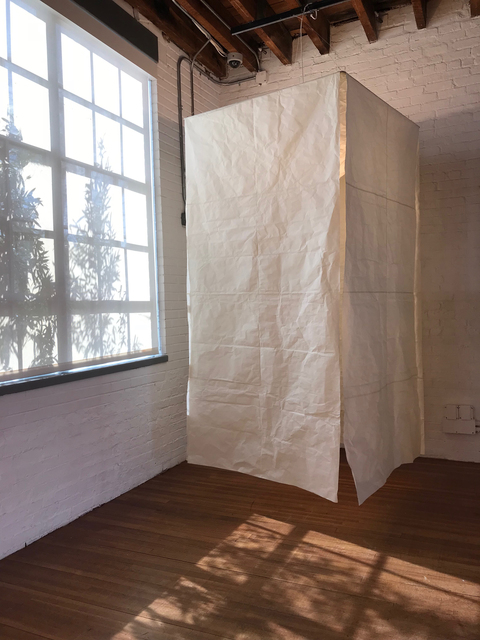 Press Release
Akari: Sculpture by Other Means
Akari Unfolded: A Collection by YMER&MALTA
Companion exhibitions show Isamu Noguchi's Akari lamps to be both timeless light fixtures and an expansion of the concepts and practices of sculpture
The Noguchi Museum presents two exhibitions devoted to Isamu Noguchi's iconic Akari light
sculptures, the lightweight, collapsible paper lanterns with which the artist remained deeply
engaged from 1951 until the end of his life. Akari: Sculpture by Other Means will include over
100 lamps, representing about forty individual models, as well as a substantial selection of
archival materials; Akari Unfolded: A Collection by YMER&MALTA will present a selection
of 26 Akari-inspired lamp designs created by this innovative French design studio. On view at
the Museum from February 28, 2018, through January 27, 2019, the two exhibitions will give
life to Noguchi's almost limitless ambitions for these luminous paper lanterns, which expand the
boundaries and definitions of sculpture.
Noguchi Museum Acting Director Jennifer Lorch states, "Noguchi's Akari are among his most
iconic and celebrated works, and they are still in production today. This exhibition will explore
them through historic and innovative installations, complemented by a trove of archival materials
that document the exhibition and promotion of the lanterns from the early 1950s on. We are also
pleased to present a complementary presentation by the design firm YMER&MALTA, which has
created a line of lamps that demonstrates the ongoing influence of Noguchi's creations."
Exhibition curator Dakin Hart, Senior Curator at the Museum, states, "It is with the affordable,
lightweight, collapsible, and now ubiquitous, Akari—which solve virtually all of the problems associated
with sculpture—that Noguchi achieved his high ambition to positively alter the built
environment. Sculpture by Other Means aims to show Akari as Noguchi intended it: as a flexible,
open-ended, modular ecosystem of light sculptures, rather than a fixed product line, and
to demonstrate some of the unusual ways in which they shape, transform, and create space.
The new lamps presented in Akari Unfolded: A Collection by YMER&MALTA parallel the development
of Akari by synthesizing various craft traditions with new technology, pushing the basic
alchemy of Noguchi's light sculptures into the future. We are grateful to Valérie Maltaverne and
YMER&MALTA for demonstrating the ongoing power of Akari to inspire."
Akari
Noguchi's most effective solution for integratingart with daily life, his electrified paper, bamboo, and metal Akari light sculptures have quietly become among the most ubiquitous sculptures on Earth. Their origins lie in 1951 when, on a trip to a still devastated post-war Japan, Noguchi was asked by the mayor of the small town of Gifu City
to help revitalize the local lantern industry by creating a modern lamp for export using the traditional washi paper---which is made by hand from the inner bark of the mulberry tree---and bamboo.
Inspired by the lanterns that illuminated night fishing on the Nagara River, Noguchi worked with a local firm to combine the elements of the traditional paper lantern with electricity. He designed a dizzying array of new forms—creating contemporary art by marrying ancient craft with the defining technology of the twentieth-century. He would go on to create more than 200 models of Akari, including an entire line for his exhibition for the American Pavilion at the 1986 Venice Biennale, in the process receiving five American and thirty-one Japanese patents.
Exhibitions
Sculpture by Other Means will occupy the Museum's second-floor galleries, with three distinct areas that together explore the versatility, impact, and flexibility of Akari. One area will comprise a floor-to-ceiling Akari "cloud" made from Noguchi's A, D and F round ceiling lamps in a full range of sizes and proportions. Evocative of a school of jellyfish, and inspired in part by Man Ray's playfully exponential Obstruction (1921), this creates an enveloping environment that speaks to Noguchi's general reliance on nature as a structural and organizational model, as well as his ambition to rival its sublimity.
Another area will feature three Akari "rooms," exemplifying Noguchi's concept of light as both place and
object. The Akari (PL1) is a ceiling fixture four feet on a side and eight feet high made of washi paper panels
draped over a steel hanging bar, so that it roughly resembles a free-standing changing room. Visitors will
be welcome to enter the lantern.
The second room, an eight-foot cube made of thirteen Akari (PL2) panels affixed to a post-and-lintel frame, is also intended to be entered. PL2 is a modular panel system sold in any arrangement of two foot by two foot squares that can be backlit in any manner desired and used on the wall or ceiling. Here, the Museum has created something entirely new to demonstrate just how far the system can be pushed.
The third virtual room is the legendary Akari (200D), a two-meter diameter globe Noguchi made for his 1986 Venice Biennale exhibition (titled, tellingly, Isamu Noguchi: What is Sculpture?). Designed in 1985, the 200D is the largest Akari that Noguchi ever created. It will be displayed here as it was at the Biennale, in a large wood-frame box, based on a Japanese display niche, that Noguchi made for that exhibition.
The next installation will focus on Akari's modularity. Noguchi intended Akari to be a flexible system of parts: approaching, at least conceptually, something like biological diversity in its effect. A rose is a rose is a rose; but of course in fact every rose—bush, branch, and blossom—is unique. The modularity that Noguchi designed into Akari (the freedom, for example, to change the height of a shade in relation to the position of the bulb with a range of extension rods), on top of the subtle but perceptible handmade imperfectness of every shade, is what has made it so much more durable and immune to fashion than a fixed product line. The variety of Akari base-and-shade combinations on view here, some of which Noguchi experimented with, others inspired by photographs in the Museum's archives (see below), are intended to address some of the core sculptural questions inherent to Akari.
The exhibition's rich selection of archival material will include vintage photographs, advertisements, and Akari brochures, all suggesting that Noguchi's thinking about the presentation of Akari was a continually shifting enterprise. Other materials document the numerous exhibitions of Akari between 1952 and 1985, some in the home-furnishings marketplace (like Bloomingdale's) and some in galleries, all culminating in his exhibition at the 1986 Venice Biennale.
Akari Unfolded: A Collection by YMER&MALTA, will present a selection of the 26 lamps created by this leading French design studio, which made its reputation working with contemporary designers and France's legendary craft industries to transform traditional materials and techniques for use in the creation of objects that are both of the moment and steeped in savoir faire. For this project, the studio worked with five designers, undertaking a rich exploration of the essential values of Akari, asking themselves how Noguchi might work with new materials and processes to expand the wider universe of his light sculptures. The resulting designs are not variations on Akari,
but an exciting proof of how Noguchi's sophisticated hybridities, such as craft and industry, and tradition and progress, continue to provide a powerful model for contemporary design. Valérie Maltaverne, founder and Artistic Director of YMER&MALTA, notes, "The idea of creating a collection of lamps inspired by Noguchi's Akari lanterns came to me during a visit to The Noguchi Museum in 2016, and has been nourished by my years-long love for Akari. This project has enabled our studio to reach outside traditional French craft for the first time, and to invent a new language for a new medium: light. Each of the resulting designs possesses its own singular architecture and, we hope, will, like Akari, transform any space into a home. We are thrilled with the results of our efforts, and grateful to The Noguchi Museum for this engaging, challenging, and productive partnership."
Support
Major support for Akari Unfolded: A Collection by YMER&MALTA is provided by Van Cleef & Arpels and FACE (French American Cultural Exchange) Foundation through Oui Design, a program initiated by the Cultural Services of the French Embassy in the US and FACE, supported by Institut Français-Paris, the French Ministry of Culture, the Florence Gould Foundation, and Van Cleef & Arpels. Additional funding has been provided by Fondation Chanel. The exhibition is also supported, in part, with public funds from the New York City Department of Cultural Affairs, in partnership with the City Council and from the New York State Council on the Arts with the support of Governor Andrew Cuomo and the New York State Legislature.
About YMER&MALTA
Founded by Valérie Maltaverne in 2009, the design firm YMER&MALTA occupies the crossroads of design, art, and craft, creating timeless contemporary pieces by marrying traditional materials and techniques with new technologies. Thematic collections have been developed around glass, wood marquetry, marble, leather, resin, and tapestry. YMER&MALTA pieces are in numerouscollections, including that of the prestigious Musée des Arts Décoratifs and the Centre Pompidou, in Paris. For one of its most celebrated collections, the studio worked with the Cité Internationale de la Tapisserie D'Aubusson (a center for traditional Aubusson tapestry that includes a museum) to create eight pieces that drew on the 600-year-old tapestry tradition of Aubuson. Instagram : @valeriemaltaverne | ymeretmalta.com
About The Noguchi Museum
Founded in 1985 by Isamu Noguchi (1904–88), one of the leading sculptors and designers of the twentieth century, The Noguchi Museum was the first museum in America to be established, designed, and installed by a living artist to show his or her own work. Widely viewed as among the artist's greatest achievements, the Museum comprises ten indoor galleries in a converted factory building, as well as an internationally acclaimed outdoor sculpture garden. Since its founding, it has served as an international hub for Noguchi research and appreciation. In addition to housing the artist's archives and the catalogue raisonné of his work, the Museum exhibits a comprehensive selection of sculpture, models for public projects and gardens, dance sets, and his Akari light sculptures. Provocative, frequently-changing installations drawn from the permanent collection, together with diverse special exhibitions related to Noguchi and the milieu in which he worked, offer a rich, contextualized view of Noguchi's art and illuminate his enduring influence as a category-defying, multicultural, cross-disciplinary innovator.
The Noguchi Museum is located at 9-01 33rd Road (at Vernon Boulevard), Long Island City, New York. It is open Wednesday–Friday, 10 am–5 pm; Saturday and Sunday, 11 am–6 pm. General admission is $10; $5 for seniors and students with a valid ID. New York City public high-school students, children under 12, and Museum members are admitted free of charge. Admission is free on the first Friday of every month. Public tours in English are available daily at 2 pm, and in Japanese on the first Friday and second Sunday of every month. 718.204.7088 | noguchi.org | @noguchimuseum
Follow Artists In This Show