Curmudgeon
You can trust a curmudgeon. They're some of my favorite people. Deep down, they're tender-hearted. Gruff, stoic, humorous, and empathic. With pencil, sewn materials, kitsch, and word play our curmudgeons explore unlikely materials to deliver their message.
Jun 1st – Jul 1st
Brooklyn, 229 Cook St.
Map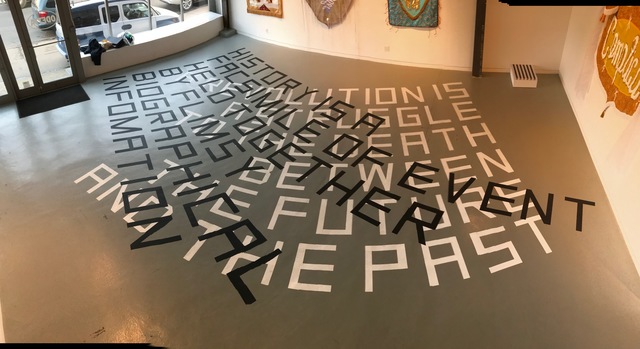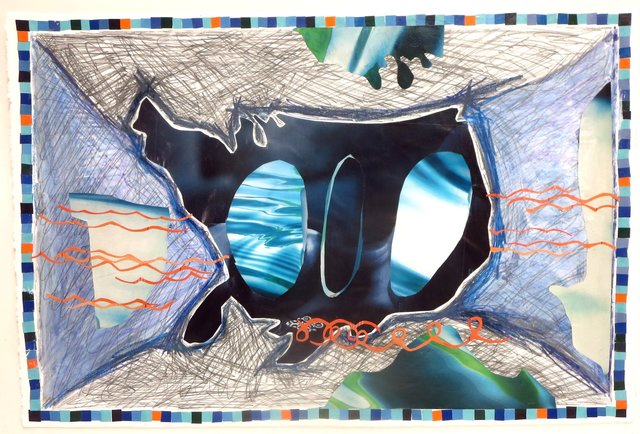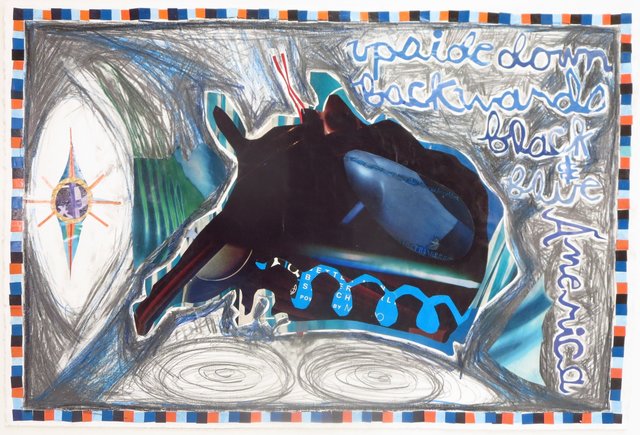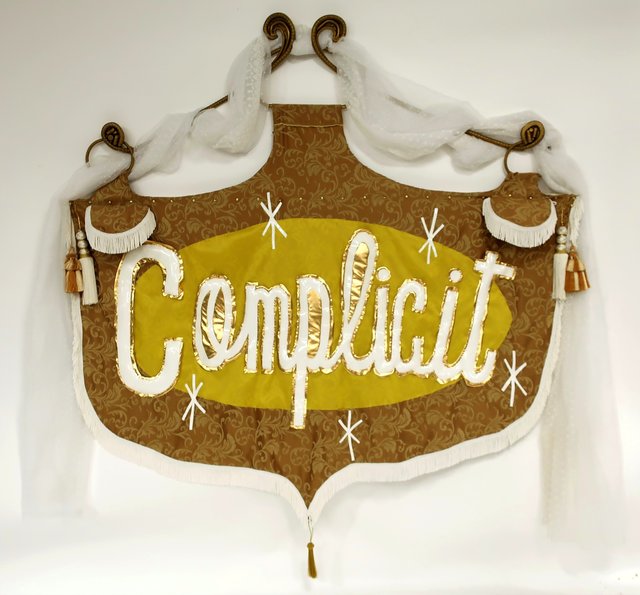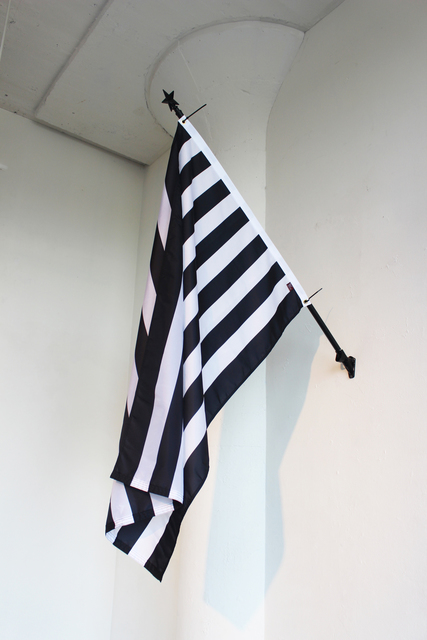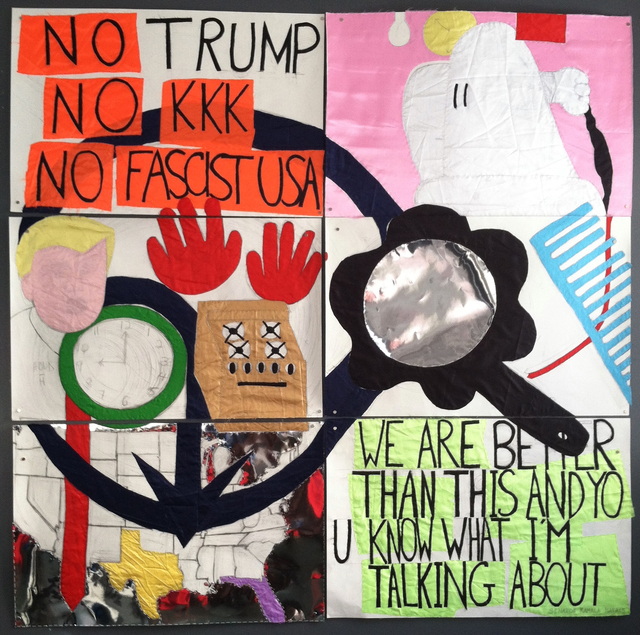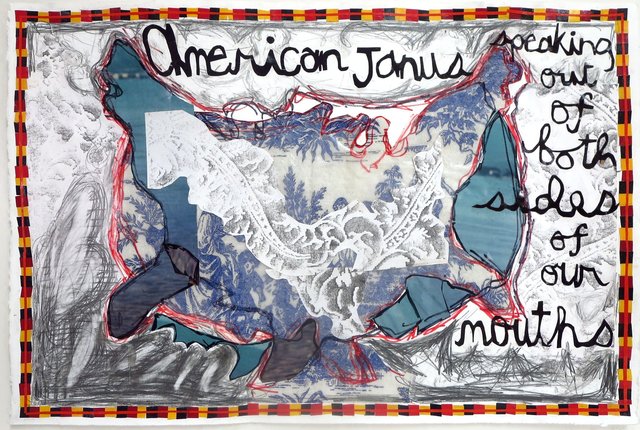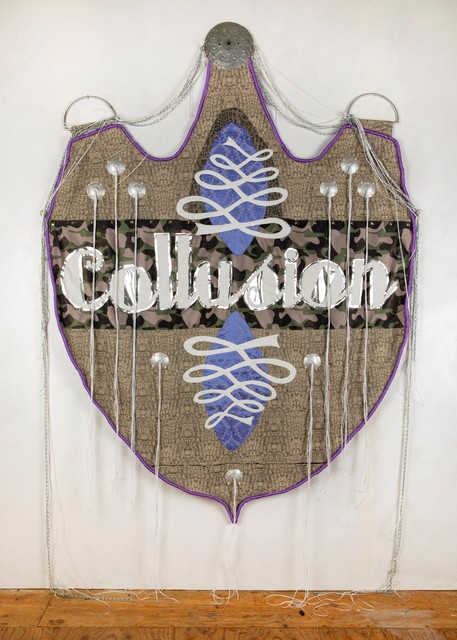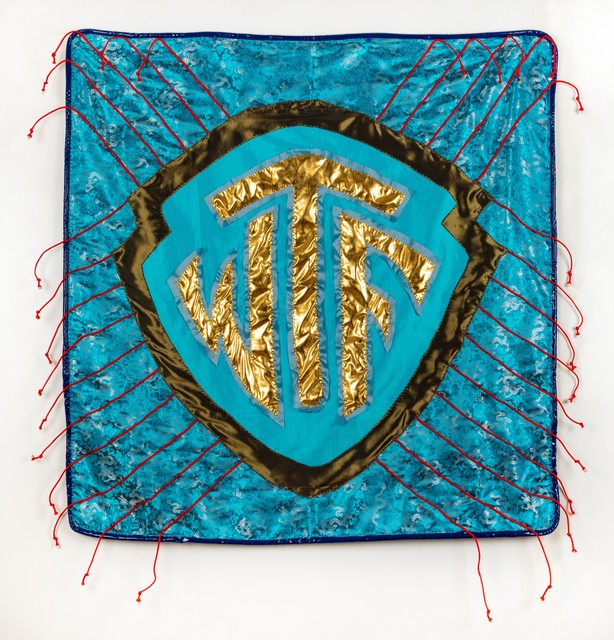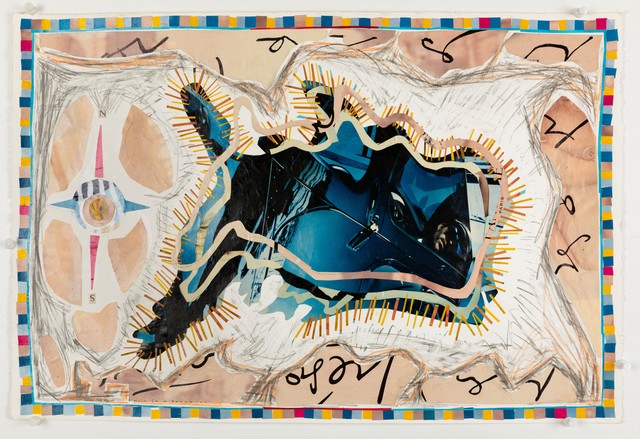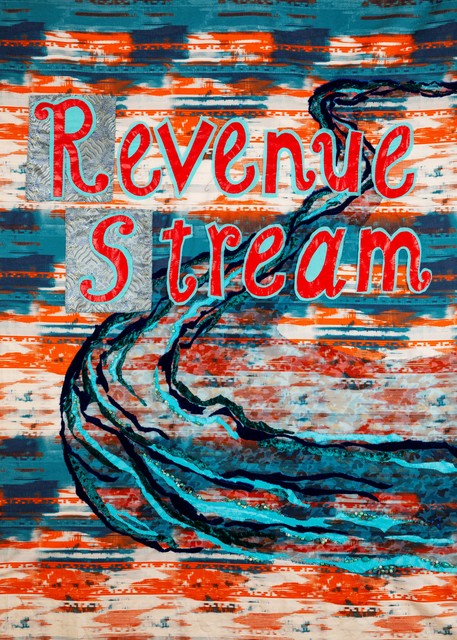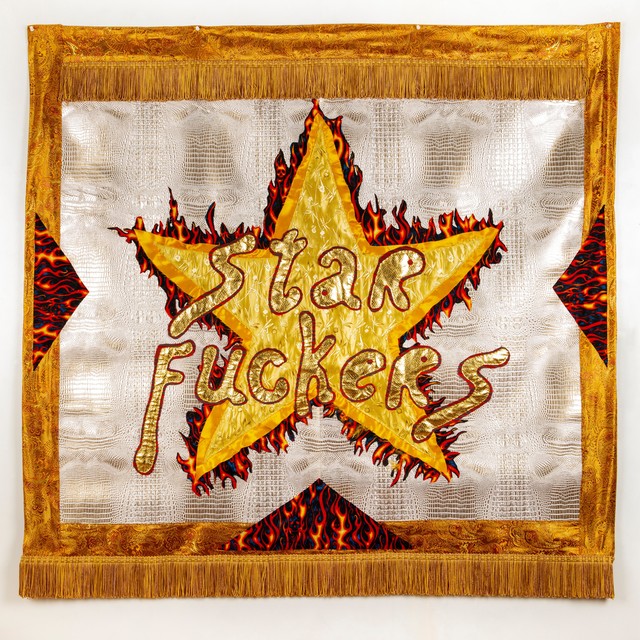 Press Release
CURMUDGEON
June 1 - July 1, 2018
David Borawski, Carla Rae Johnson, Rita Valley
and
Flat File Feature Artists
Patricia Dahlman and Gil Scullion
OPENING RECEPTION: Friday, June 1, 6-8 pm
You can trust a curmudgeon. They're some of my favorite people. Deep down, they're tender-hearted. Gruff, stoic, humorous, and empathic. With pencil, sewn materials, kitsch, and word play our curmudgeons explore unlikely materials to deliver their message.
David Borawski
David Borawski lives and works in Hartford, Connecticut, and received his BFA from the Hartford Art School of the University of Hartford.
A multi-media installation artist, his work is comprised of sculpture, video, drawing and digital imagery. Conceptually driven, the work reflects upon pop culture, radical politics, art history and the dark alleys of society while also incorporating personal experiences.
Each installation combines multiple elements to present visual and mental signs, "clues" that evoke sub/conscious nostalgia as a means to provoke layers of possibilities.
The focus is on iconic societal events that have influenced major shifts in our collective consciousness, suggesting connections while exposing them as uncanny precursors to present-day realities.
Recent solo installations include the New Britain Museum of American Art, Five Points Gallery, Real Art Ways and EBK Gallery, and has been included in group exhibitions at Galleria Foksal in Warsaw, Artspace New Haven, work-detroit and the 7th Water Tower Arts Festival in Sofia, Bulgaria.
This year was awarded the Berkshire Teconic Artist Resource Trust Grant and a Connecticut Artist Fellowship.
Carla Rae Johnson
Carla Rae Johnson is a 2017 NYSCA/NYFA Artist Fellow in Drawing, and a 2005 New York Foundation for the Arts Fellow in Sculpture. She is a 1990 recipient of a Pollock-Krasner Foundation Grant. Her sculpture has been exhibited in solo, invitational, and curated shows in museums and galleries nationally as well as in New York City and is included in numerous public and private collections. Works by Carla Rae Johnson have been reviewed in The New York Times, The Village Voice, The New Haven Register, The Journal News, and The Times Herald Record.
Solo exhibitions of Ms. Johnson's work in New York City include those at Ceres and SOHO20 Galleries, and The Elizabeth Foundation for the Arts. Her work has been featured in museum exhibitions at the Hudson Valley Center for Contemporary Art, The Loveland Museum, Loveland, CO; Snug Harbor Cultural Center, Staten Island, NY; The Queens Museum of Art Gallery at Paine Webber, NYC; The National Museum of Women in the Arts, Washington, D.C.; The Heckscher Museum of Art, Huntington, NY; The Mead Art Museum, Amherst, MA; The Brooklyn Museum of Art, Brooklyn, NY; The Mississippi Museum of Art, Jackson, MS; and The Meridian Museum of Art, Meridian, MS. Carla Rae Johnson's list of selected shows includes exhibitions at: Maxwell Fine Arts, Peekskill, NY; Castle Gallery, New Rochelle, NY; Artspace, New Haven, CT; Windows on Greene Street, NYC; AIR Gallery, NYC; Festival Theatre, Blooming Grove, NY; Hillwood Art Gallery, Greenvale, NY; and The Yale University Art Gallery, New Haven, CT. In 2002, Carla Rae Johnson was commissioned to design a Cultural Tourism Center for Arts Westchester at the Arts Exchange Building in White Plains, NY.
Ms. Johnson's selected bibliography includes: The Aesthetics of Art: Understanding What We See, by Liza Renia Papi, published by Cognella, Inc.; Made in the U.S.A.: Modern/Contemporary Art in America, by Judy Collischan; Abstracts CAA New York City College Art Association Conference, 2003; Who's Who in American Art (since 1992); Lines of Vision: Drawings by Contemporary Women Judy Collischan Van Wagner, Editor, 1989; Language as Object: Emily Dickinson and Contemporary Art, Susan Danly, Editor, 1997; A Dictionary of the Avant-Gardes, 2nd Edition, by Richard Kostelanetz, 2000; and Double Vision: Contemporary Artists Look at the Poetry of Emily Dickinson, by Maryanne M. Garbowsky, 2002. In addition to the P.T.S.D. volumes, Carla Rae Johnson co-authored a textbook on drawing: "Draw!" with Professor Laurie Steinhorst at Westchester Community College in Valhalla, NY.
Directly connected to ideas, Carla Rae Johnson's art often addresses issues of social, political, and cultural import. Her work includes drawing, sculpture, conceptual, performance, and installation art. She finds the most challenging forms and concepts at the intersection of the visual and the verbal and delights in communicating insights with humor, word-play, and not just a little irony. She also enjoys working collaboratively with artist/peers.
Rita Valley
Rita Valley is an artist living and maintaining a studio in Connecticut; close enough to New York to dive frequently off the deep end into the vagaries of the art world, but distant enough to enable a life of bucolic scenery, complete with a Dog and Pony Show. She grew up as a self professed "political firebrand" (despite politically indifferent parents who eked out working class livings) and early on explored issues of inequality, the waging of war and financial disparity. These motifs continue in her work to this day, with the near collapse of our economy providing further fodder for her studio investigations. She trusts- perhaps in vain- that her art practice will help to correct the wrongs so manifestly present in the world today, but she is not holding her breath.
Rita Valley studied at Bard College, and graduated from Bennington College with a degree in Studio Art and a minor in Literature. She has shown extensively throughout New England and sporadically in New York City. She has received two State of Connecticut Individual Artist Grants and recently was commissioned by a collaboration between Yale University Art Gallery and Artspace (New Haven) to create an original artist's book, "Better Guns and Gardens". Funding was provided by the National Endowment for the Arts. Her work has been shown at Odetta Gallery in Brooklyn and Real Art Ways in Hartford CT. Rita Valley had her first New York one person show at Capsule Gallery in February 2018.
Flat Files
ODETTA's Flat Files are curated to tie in with every exhibition. Patricia Dahlman, Gil Scullion, and Rita Valley have each created a series that bring viewers into a more intimate encounter with their work. Opening each drawer in the cabinet presents interactive site-specific installations on a micro-scale that offer an element of surprise with the breadth of dimensionality in materials. Patricia Dahlman's sewn banner will be the Flat File Feature on the main wall in the studio.
Patricia Dahlman
Patricia Dahlman was born in Cincinnati, Ohio and studied art at Wright State University in Dayton, Ohio and Yale University Summer School of Art and Music in Norfolk, Connecticut. Dahlman has lived and worked as an artist in Seattle, San Francisco and the New York City area. She has received a New Jersey Printmaking Fellowship to the Brodsky Center, two Geraldine R. Dodge Foundation Fellowships to attend Vermont Studio Center and Virginia Center for Creative Arts, a Puffin Foundation Grant Award for The War and Peace Print Project, a Yaddo Residency, a Gallery Aferro Studio Residency and recently was an artist in residence at SLAK Atelier in Arnhem, Netherlands. Dahlman has exhibited her work all over the United States and has been included in exhibitions at George Adams Gallery in NYC, Bedford Gallery in Walnut Creek, CA, The Center For Book Arts in NYC and Hunterdon Art Museum in Clinton, NJ. In 2007 Dahlman made two site specific works for "Art in the Windows" for the New York Public Library, Mid-Manhattan Library and again in 2015 she exhibited new work especially made for "Art Wall on Third" at the Mid- Manhattan Library. In 2010 Dahlman had a one person exhibition "The Art and Science of Happiness: Patricia Dahlman," as part of the Dana Women Artist Series, at Rutgers University in New Brunswick, NJ.
Gil Scullion
Gil Scullion's conceptual text-based work has been featured in exhibitions at Real Art Ways, Hartford, CT, the De Cordova Museum in Lincoln, MA, the New Britain Museum of American Art in New Britain, CT, P.S.1 in Long Island City, NY, the Wadsworth Atheneum in Hartford, CT and the Housatonic Museum of Art in Bridgeport, CT.
Scullion has been adjunct at the Graduate Liberal Studies Program at Wesleyan University, and is currently at Manchester Community College, in Manchester, CT.
Each of the phrases that make up the project, Where do we come from? Where are we going? What the hell is going on here?, was chosen due to its reference to a sensation of existential vertigo. Hope and having is mingled with loss and remorse.
It must be acknowledged that these phrases resemble the Truisms by Jenny Holzer. Having lived in New York City at the time when Holzer's Truisms were being pasted on walls and lampposts in Lower Manhattan Scullion clearly cannot plead ignorance. However, it is the artist's hope that the aphorism was not exhausted as a form by Holzer's project. In her work each Truism exists as a general statement or principle uttered by an anonymous authority. Through scale and materials, Gil Scullion feels that phrase is no longer addressed to the public at large but individually and intimately to the viewer. It is this quality that makes the project appropriate to the flat file format. Opening the drawer of a flat file is a private, intimate act. It is interactive on a scale that is not achieved outside of digital forms. The work addresses itself to the individual who opens the drawer and looks in. There is scarcely room for more than one viewer at a time. And to make this intimate relationship more poignant each phrase begins with the word "you" or "your", making the statement not one of principle but of individual analysis or even accusation.
ODETTA is a Bushwick-based gallery created and run by artist Ellen Hackl Fagan. The gallery exhibits the works of contemporary artists focusing on Color Theory, Minimalism, Glyphs, Buddha Mind, Fluxus, History, Humor, Psychedelia, Ephemera, Science, Math and Music.
There will be an opening reception for the artists on Friday, June 1, 2018, from 6 – 8:00 pm and the public is invited. Gallery hours are Friday thru Sunday 1-6 pm, and by appointment.
To get there: Cook Street is bordered between Bogart Street to the north and Evergreen Street to the south. The Morgan Ave stop on the L train is 3.5 blocks from Cook Street.
Follow Artists In This Show