Fever Songs
Ecstatic song, meditation, blending, Fever Songs is an evocation for peace and harmony. Artists Meg Hitchcock and John Morton seek order in chaos, creating unity through shared expressions of faith freed from the constraints of organized religion.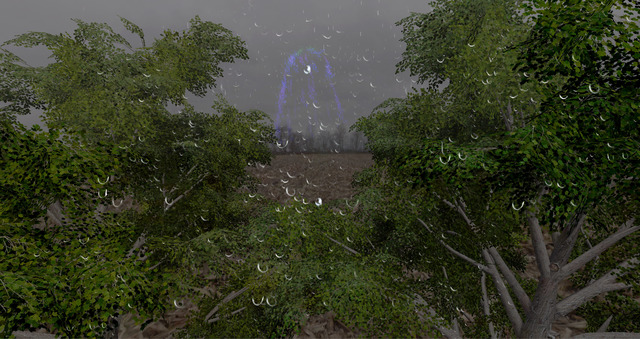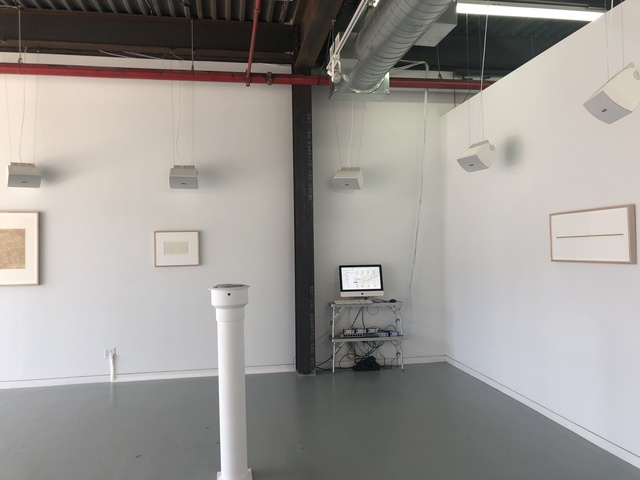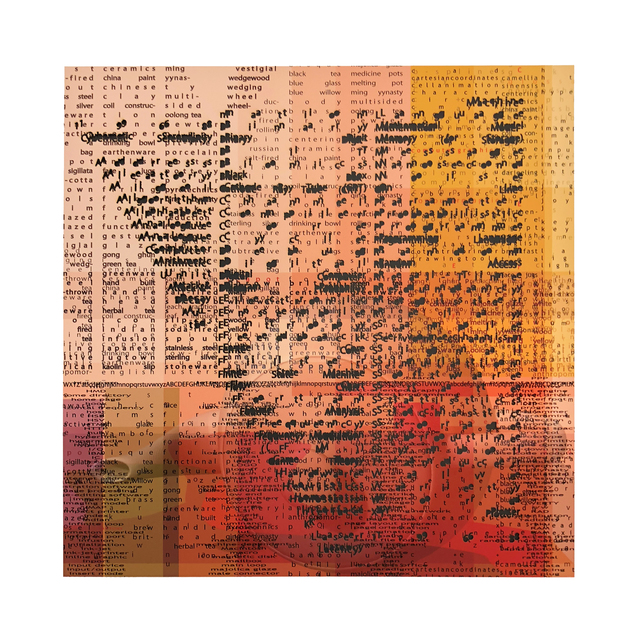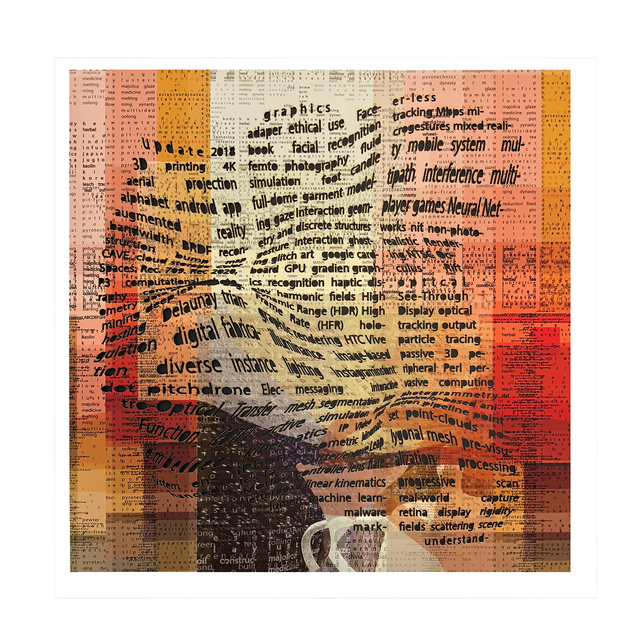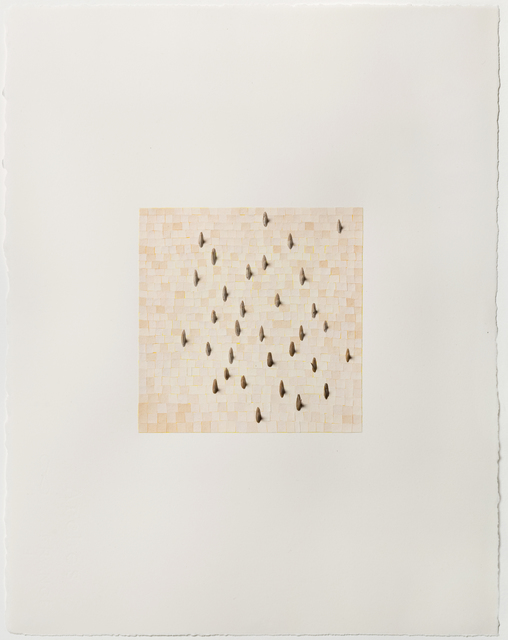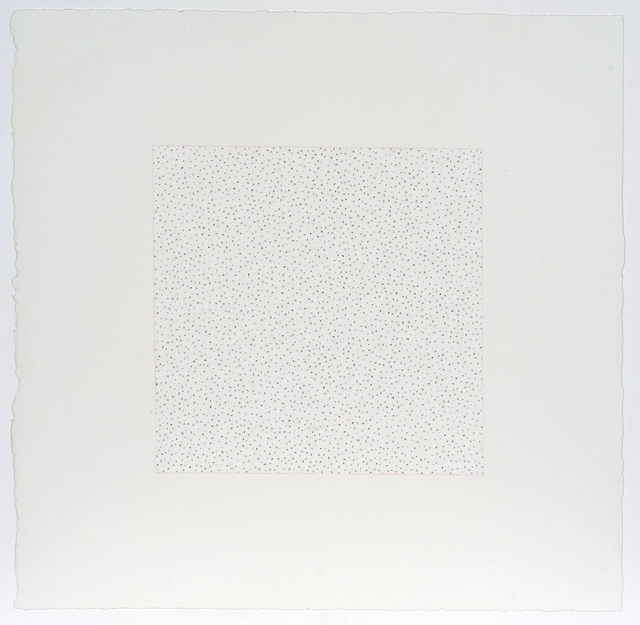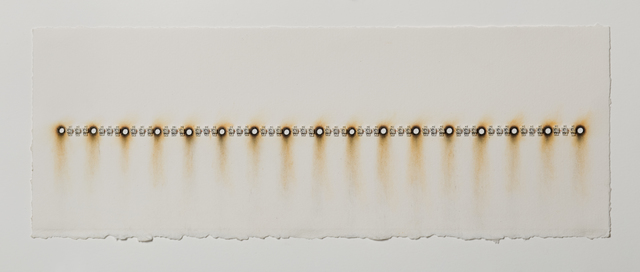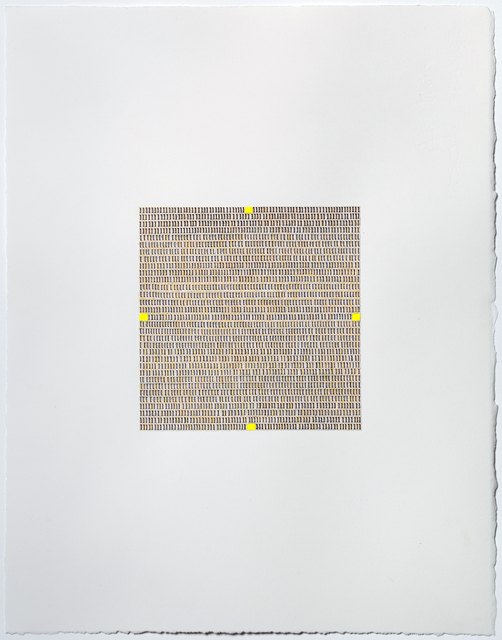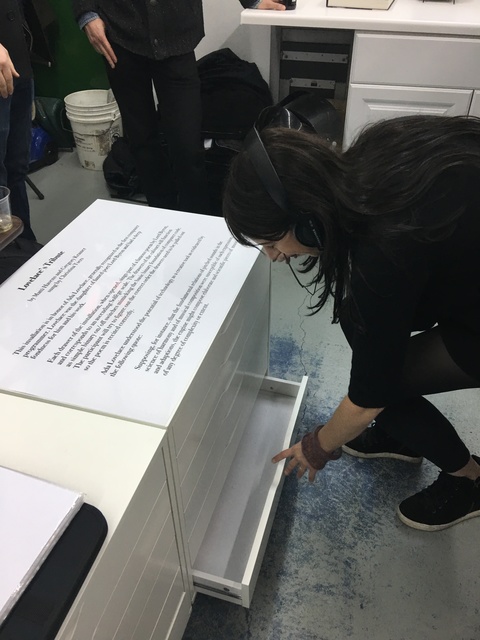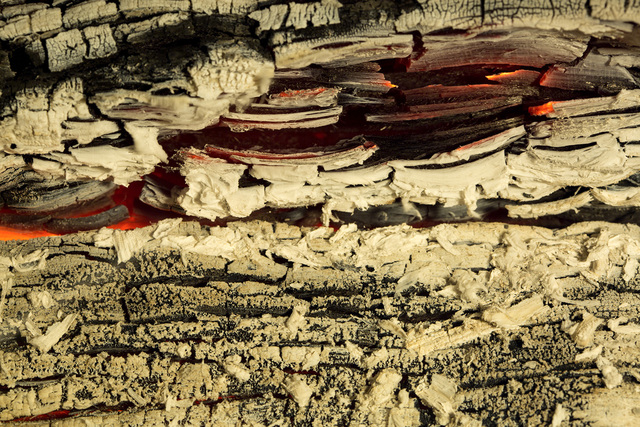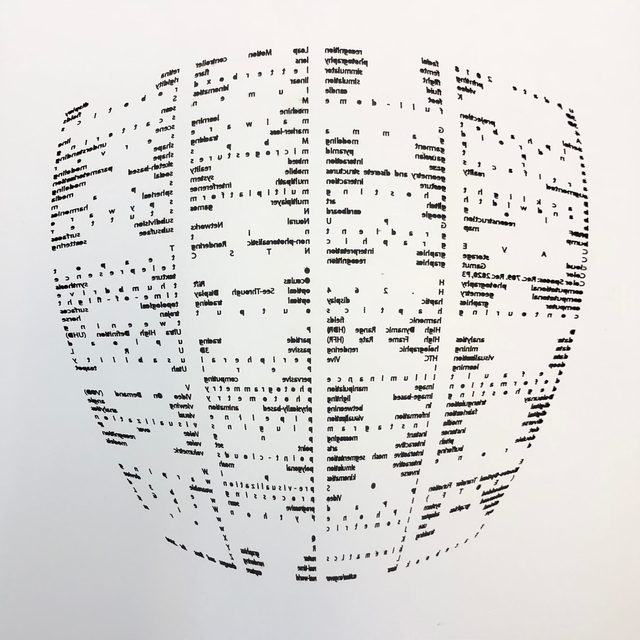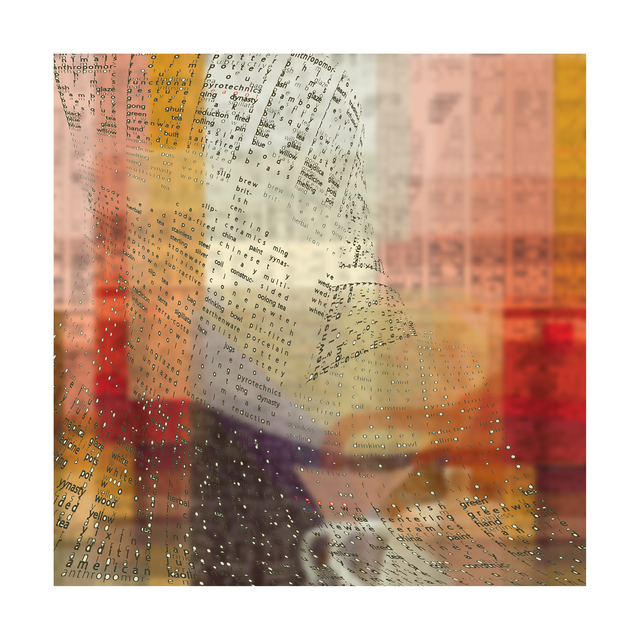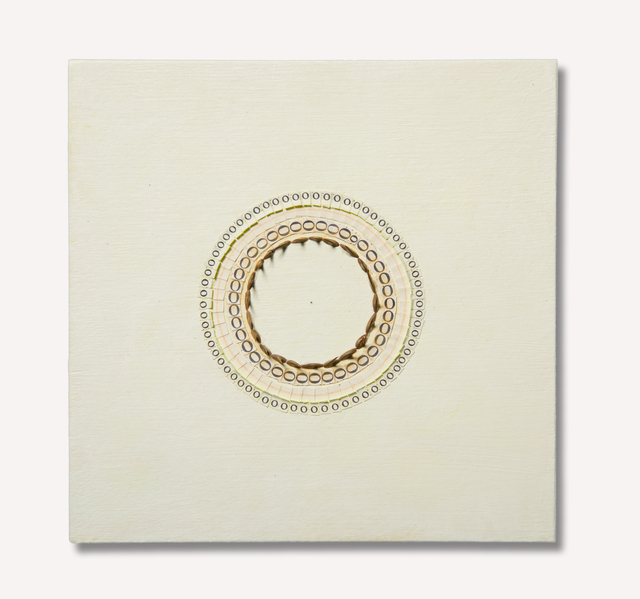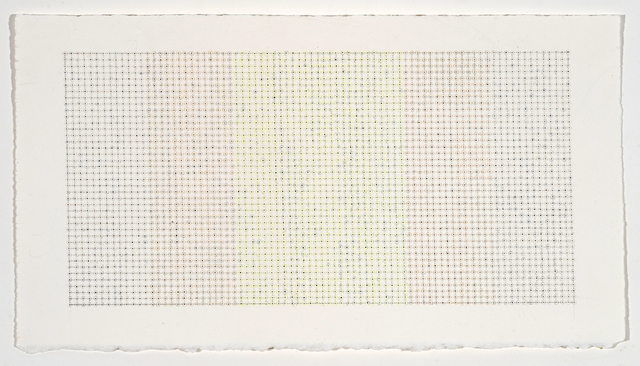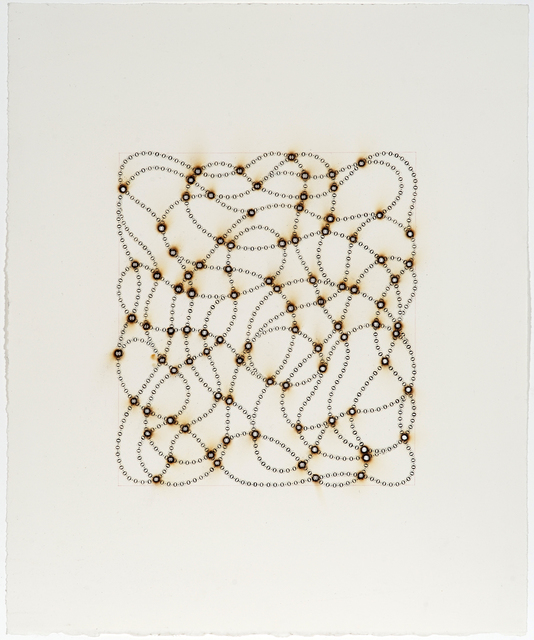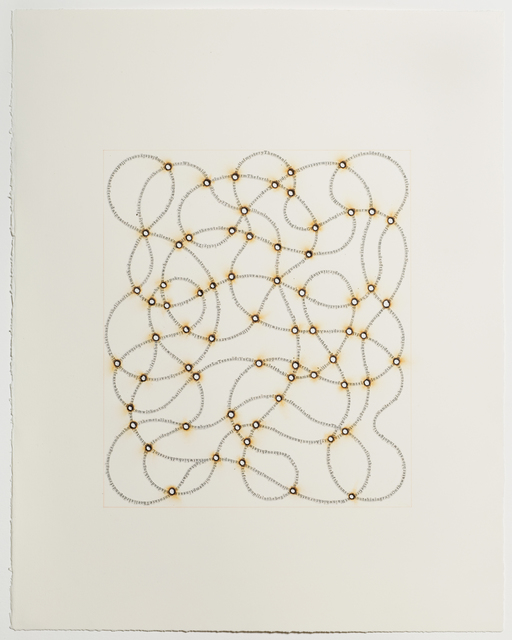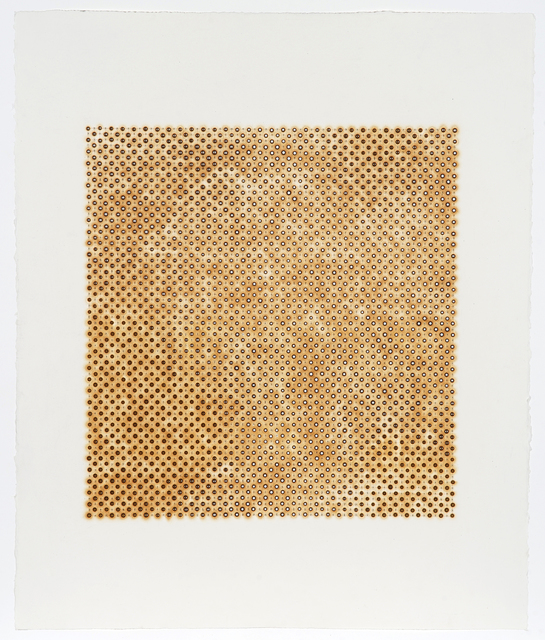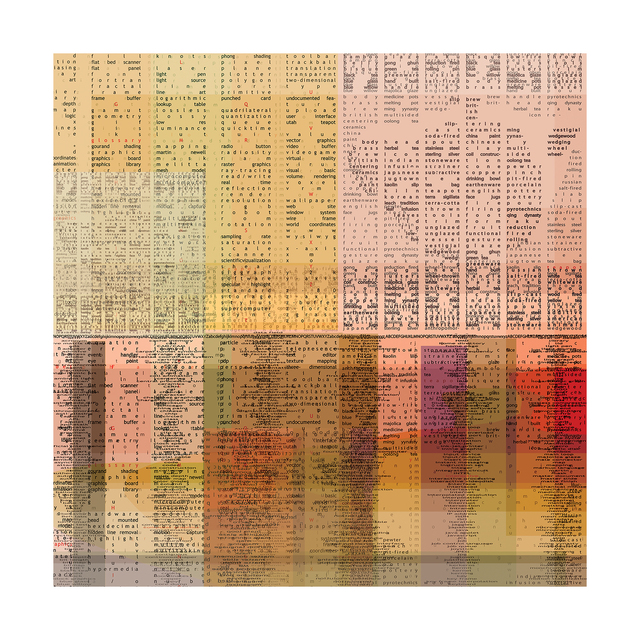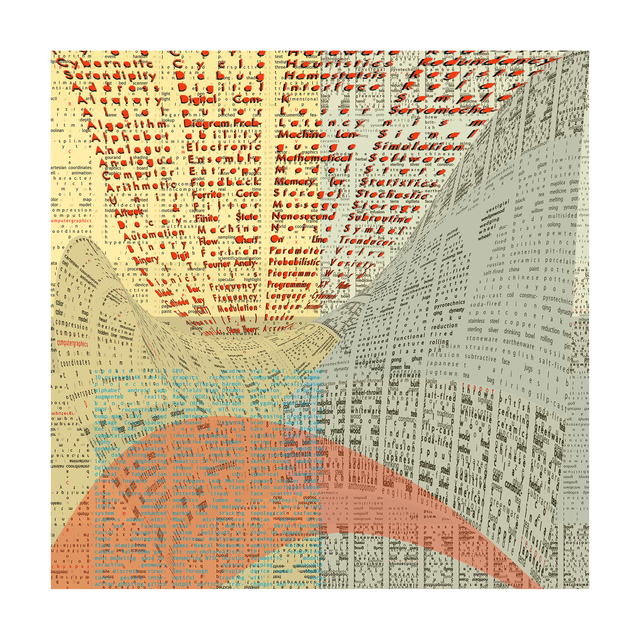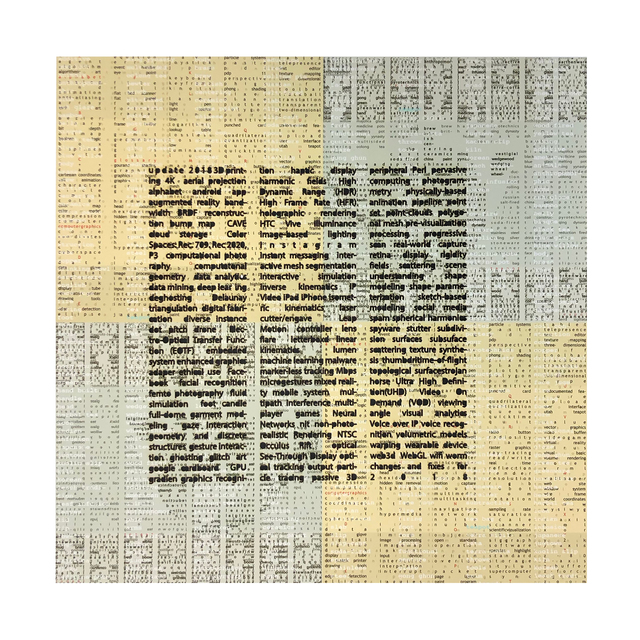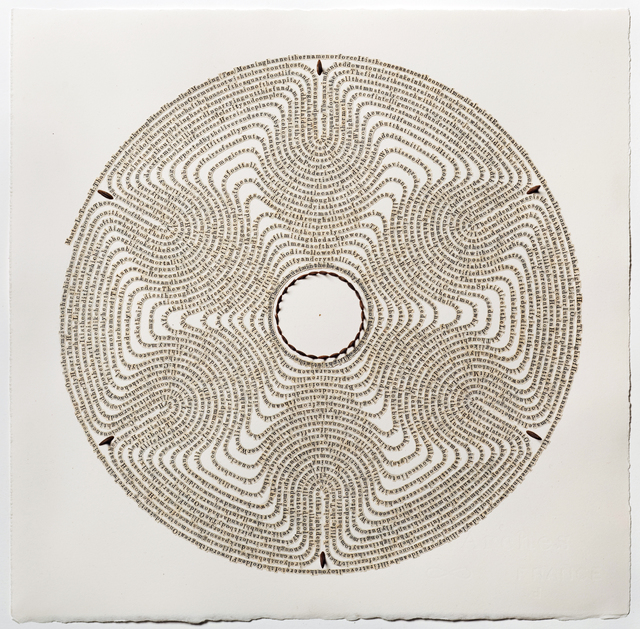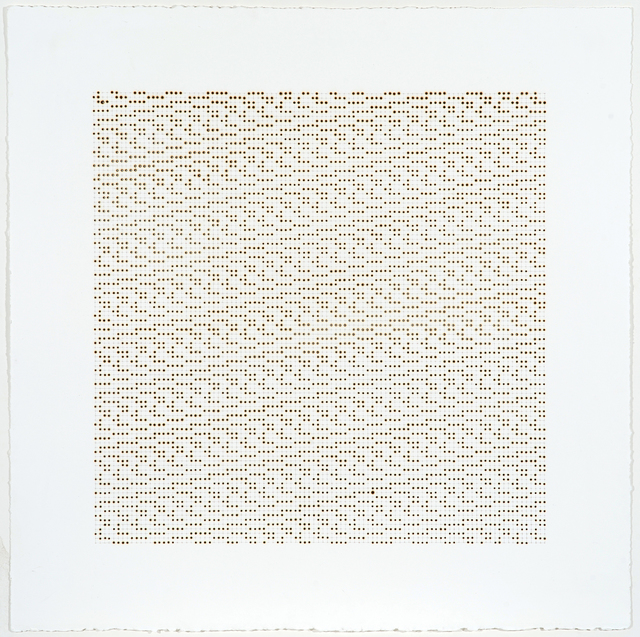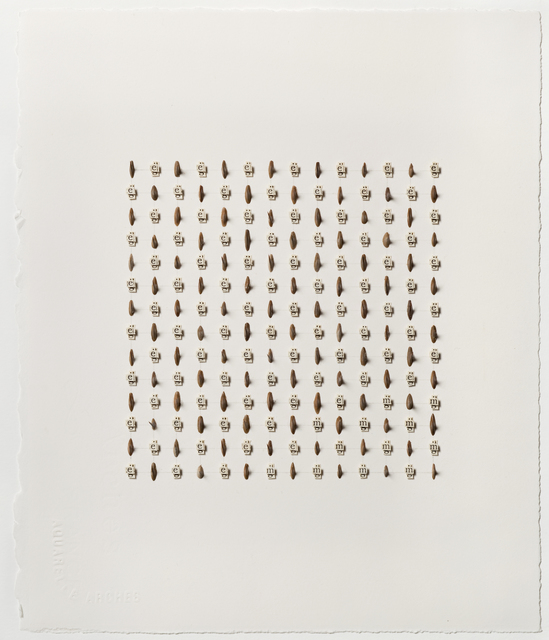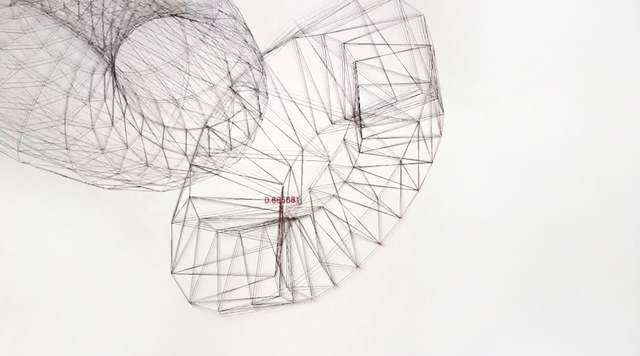 Press Release
Fever Songs
John Morton, Meg Hitchcock
and
Creative Tech Week Artists
Jeff Becker, Ellen Hackl Fagan, Joshie Fishbein, Greg Gallagher, Greg Garvey, Copper Giloth, Matti Havens, Chris Klapper, Gregory Kramer
April 20 – May 20, 2018
Opening Reception: Friday, April 20, 6-8 pm
Ecstatic song, meditation, blending, Fever Songs is an evocation for peace and harmony. Artists Meg Hitchcock and John Morton seek order in chaos, creating unity through shared expressions of faith freed from the constraints of organized religion.
Creative Tech Week is a city-wide symposium exhibiting the intersections of cutting edge technology and the arts. ODETTA has curated 8 artists into our Flat Files and studio for this year's Creative Tech Week, for Fever Songs.
Jeff Becker, Ellen Hackl Fagan, Joshie Fishbein, Patrick Gallagher, Greg Garvey, Copper Giloth, Matti Havens, Chris Klapper, and Gregory Kramer have created new works that explore languages, coding, color theory, music, and Nature.
There will be an opening reception for the artists on Friday, April 20, 2018, from 6 – 8:00 pm and the public is invited. Gallery hours are Friday thru Sunday 1-6 pm, and by appointment.
John Morton, Composer, Installation
Fever Songs is an interactive public sound installation project that brings together the vocal traditions of many religions, creating an active sonic experience that explores spiritual commonality & seeks to break down religious divisions. The work will be a commingling of ritual and scriptural vocalization, recorded live whenever possible, woven together & sonically altered by ever-changing computer processing and sensor-proximity location. The installation will be devoid of doctrine - rather, a bringing together of the commonality of the human ecstatic experience.
Material for Fever Songs will be gathered and recorded from vocalists/practitioners in Northeast/Mid-Atlantic region. John has been recording specific vocalists (unaccompanied) in the following religious communities: Tibetan Buddhist, Haitian, Abenaki, Christian, Hindu, Islamic, & Jewish, and will be incorporating location recordings gathered by other musicologists.
Fever Songs is a fiscally-sponsored project of NY Foundation for the Arts.
For the last 10 years, John Morton has been creating large-scale installations that involve direct public interactivity and are based on a particular time and place. Sound Bridge, commissioned by the Hudson River Museum is permanently installed on a pedestrian bridge over the Saw Mill
River in downtown Yonkers. Four sensors are placed along the railing of the bridge, and visitors
are invited to activate and manipulate the sounds (made of field recordings of industrial activities, environmental sounds, and oral histories from Yonkers) and to respond to other visitors and to the environment. Sonic Hotel: Lost and Found Sounds of the Adirondacks was recently on view at the Adirondack Museum. In 2014, Usonia, created in collaboration with media students from the Jacob Burns Media Lab was part of the sound festival "Garden of Sonic Delights" at Caramoor and he also collaborated on an interactive video and sound installation for the Hudson River Museum in February (Mixed Messages - part of the exhibition "The Art ofVideo Games"). In 2017, he exhibited a new interactive work, Backchannel, at ODETTA Gallery in Brooklyn.
SOUND CLIPS (best listened with headphones):
https://soundcloud.com/user-732149028/fever-songs-clip1
https://soundcloud.com/user-732149028/fever-songs-clip2
Fever Songs will be installed at ODETTA Gallery from April 20 - May 20, 2018 and has received funding from NYSCA and the Foundation for Contemporary Art.
Meg Hitchcock
Meg Hitchcock works with sacred texts, cutting letters and combining them to create intricate designs. Her work addresses the limitations of language and interpretation, and questions the exclusivity of fundamentalist belief systems. Letters are cut from a Bible and rearranged into a passage from the Koran, letters from the Koran are transformed into verses from the Torah, and so on. By deconstructing and recombining the holy books of diverse religions, she undermines their authority and animates the common thread that weaves through all scripture.
As a former evangelical Christian, Hitchcock is interested in the psychology of authority, surrender, and transcendence. The repetition of cutting and placing letters simulates the liturgical sacraments of the Church, and alludes to the recitations of Eastern religions. The labor-intensive aspect of her work is a meditation practice as well as an exploration of the various forms of devotion. Hitchcock's work is a celebration of the diverse experiences of spirituality, as well as an acknowledgment of the desire for connection with something larger than oneself. By blurring the boundaries between religions, she suggests that the holy word of God may be nothing more than a sublime expression of our shared humanity.
Meg Hitchcock is an artist living and working in the Hudson Valley, New York. She received her BFA in painting from the San Francisco Art Institute, and studied classical painting in Florence, Italy. Her work with sacred texts is a culmination of her lifelong interest in religion, literature, and psychology. Hitchcock's work has been shown in New York, Los Angeles, San Francisco, Chicago, London, and Berlin, and reviewed in Art in America, ArtCritical, The Boston Globe, The New Criterion, Huffington Post, Hyperallergic, and The Daily Beast.
Creative Tech Week
Artists Jeff Becker, Ellen Hackl Fagan, Joshie Fishbein, Patrick Gallagher, Greg Garvey, Copper Giloth, Matti Havens, Chris Klapper, and Gregory Kramer are producing new works for the ODETTA studio for Creative Tech Week, a city-wide symposium dedicated to promoting and producing the intersection of art and technology.
Creative Tech Week runs from May 5 – 12, 2018. ODETTA artists will have their works fully installed for the duration of Fever Songs, April 20 – May 20, 2018.
Jeff Becker Fire Codes
Clay-throwing, globe-trotting, boundary-stretching photographer Jeff Becker creates bold, colorful, dynamic work that enlivens spaces. Time is fundamental to his process, as engineering is to his background. This work ranges from no-tech socio-enviro-political installations to the bending of still imagery into a moving phenomenon through the use of printmaking, photography, and technology. He never could just color inside the lines.
What is code besides all around us? It can be made visual, but not necessarily decipherable. It is change, a flux. It impacts nearly everything we do.
In this work Jeff Becker captures the decoding of wood by fire, using both still images and animation. This work visualizes the workings of code, which in effect is a series of switches flipping back and forth.
Ellen Hackl Fagan and Joshie Fishbein
What Does ROYGBIV Sound Like?
The Reverse Color Organ, with Ellen Hackl Fagan and Joshie Fishbein will use Instagram as a gallery to feature the current data gathered on this interactive project during Creative Tech Week. Visitors will see a daily posting of the most commonly selected color from a given spectrum of colors and the most selected sound within a finite series of sound choices. Each day Fagan and Fishbein will post this piece on Instagram and to encourage people to navigate to RCO and play with color, select a sound, and submit the results.
The RCO offers robust, real-time data and can offer information on how people experience color synthesthetically.
A video animation on Instagram will present the color most often select and the sound most often paired with that color each day.
Ellen Hackl Fagan
Interdisciplinary abstract painter, Ellen Hackl Fagan uses synaesthesia, digital media and interactive performance as tools for developing a corresponding language between color and sound in her work.
Ellen Hackl Fagan is the inventor of The Reverse Color Organ, a project that enable viewers to interact aurally with color. In collaboration with web architect Joshie Fishbein, the Reverse Color Organ is a web based app that transforms your smart phone into an interactive synaesthetic tool that enables people to explore the language of color while observing colors all around them.
Fagan exhibits her work extensively throughout New England and New York City. In 2014 she expanded her independent curatorial practice into a full time business and is now the owner of ODETTA Gallery in Bushwick, Brooklyn. There, she maintains her painting studio and has become an active member of this vibrant community of curator/artists.
Joshie Fishbein
Joshie Fishbein is an artist, programmer, and creative technologist based out of Brooklyn, NY. His work uses a unique combination of physical and digital mediums while exploring a variety of subjects that include randomness and nature, interaction and community, and media and big data.
Joshie is the programmer of the Reverse Color Organ, which was created by Ellen Hackl Fagan in collaboration with cognitive scientist Michael Cole. He is a creative technologist for Sanctuary Computer, an artful user-interface studio in Chinatown, NYC.
Gregory Patrick Garvey
Gregory Patrick Garvey, The Poetics of Mass Weighted Median Diameter, 2018. Video.
This interactive installation explores the poetics of randomness and the liminal space between intentionality and observation, seeing and hearing, touching and listening. A vertically mounted touch sensitive display (58.76" W x 34.15" H x 3.93" D) shows algorithmically generated rain drops randomly hitting and splashing on the display surface, with drips colliding and forming larger droplets that then pull apart and follow paths dictated by gravity and surface tension. The viewer can watch and listen to the soft barely audible tapping sound of the droplets or the viewer can actively reach out and touch. This intervention changes how the droplets form and encourages a playful interaction that transforms the actualization of this work.
Greg Garvey is the founder and Director of Game Design & Development at Quinnipiac University and previously chaired the Department of Visual and Performing Arts. He has exhibited at ODETTA, Brooklyn,Harvest Works and the Alternative Space Gallery on West Broadway, New York, the Landesmuseum in Linz, Austria, the Victoria and Albert Museum in London,Tech Fest in Mumbai, India.
Copper Giloth
Alphabet Word Gesture
Copper Giloth's projects take the form of digital environments, digital prints, books, animations, videos, websites and installations. Her work has been exhibited in the U.S., Japan, Canada, and across Europe. In 2014 she released "Labyrinth-of-Fables" a mobile app allowing the user to visit, remotely or at the original site, the Labyrinth of Versailles (1664-1775). The Oculus Rift version was released in March 2015. Several of her print series "Alphabet of Computer Graphics" and "BIOgrids" were in 2011-13 exhibitions in New Haven, CT. Much of her earliest work was among the pioneering efforts in the then nascent field of computer art/computer graphics. She organized the first two international ACM Siggraph Art Show Competitions in 1982/83 travelling to 30 locations on three continents.
Chris Klapper and Patrick Gallagher
Flatland
Chris Klapper and Patrick Gallagher will be showcasing an interactive video and program that tracks the sound elements of the installation in the main space at ODETTA Gallery. Inspired by the mathematical expressions of higher-dimensional theoretical shapes, the compositions will consist of a delicate projection of reactive line drawings intertwined with strings of code and mathematical expressions pulled from the evolving compositions themselves. The program will interpret the real time sound in the space giving viewers a chance to be either a passive observers, or active participants by creating sounds that will interact with the projected video. This video installation is related to our upcoming show at ODETTA this summer.
This video projection, occuring in real time, utilizes Max/MSP Jitter,
https://vimeo.com/52500195
Chris Klapper and Patrick Gallagher are a husband and wife creative team. In 2011, they embarked on their first collaboration with the hugely successful installation, Symphony in D Minor, a self contained thunderstorm, which is part of the permanent collection at Hydropolis Museum in Poland. Their work is multimedia and multidimensional, with the subject matter driven by specific projects, environments and experiences.
Overall, they seek to create a visual programming language for music and interactive media. The program created will take sound and transform it into bits and pieces of encoded data that affect a series of forms. Changing edges and vertices, shapes and scale with amplitude and tone, frequencies and timbre. To view an animation sample go to technologies and to use them to express immense ideas on a human scale, employing sound, sculpture, video, projection mapping and digital new media.
Their main collaborative series, Dataatadata, concentrates on the conceptual theme of the beauty of raw information. They explore this as the subject and work with the abstract connections between selected information and how it is absorbed.
Matti Havens and Gregory Kramer
Lovelace's Tribute
Lovelace's Tribute is an installation that transforms the flat files at ODETTA into a playful modular poem and word puzzle with colored lights emanating from each drawer. Ada Lovelace, recognized as the first computer programmer, also understood the potential of technology as a creative tool as evidenced by the following quote, "Supposing, for instance, that the fundamental relations of pitched sounds in the science of harmony and of musical composition were susceptible of such expression and adaptations, the engine might compose elaborate and scientific pieces of music of any degree of complexity or extent." Lovelace, also the daughter of famed poet Lord Byron, had a deep fondness for him and his work.
The drawers of the cabinet will function as simple binary on/off switches mimicking the basic binary foundation of computer code. This project underscores the idea that the basic building blocks of language as sound is comparable to coding as the language of computer
technology, with each having a structure or grammar in order to be functional.
Each drawer will play a word from the beginning of Lord Byron's most famous poem "She Walks in Beauty". The participant will try to figure out the correct order the drawers need to be pulled out so the poem is recited correctly.
Besides grammar and sentence structure clues, there will be other clues that indicate the correct order. First the words will be sung in an ascending scale as according to solfege (do-re-mi-fa-sol-la-ti). Second, the correct order of the drawers will also be indicated by the ROYGBIV color scheme.
The first drawer will have a red light that shines brightly in the drawer, the second will be orange, etc. In fact, Isaac Newton was the first to associate colors with each solfege note and syllable anticipating the modern concept of chromesthesia which supposes that each sound evokes an experience of color.
Even if the drawers are not pulled out in the correct order participants will enjoy making modular poetry. The drawers would be ordered randomly from top to bottom mixing the colors and words of the poem. The correct order with associated colors and notes the words be sung in would be: 1.She C Red
Walks D Orange 3.In E Yellow 4. Beauty F Green 5. Like G Blue
The night A Purple
In addition the top surface of the flat files will have the complete quote from which the above quote is extracted and also a copy of Lovelace's diagram from Note G, recognized as the first computer program.
Matti Havens
Matti Havens was born in the Netherlands and raised in the Finger Lakes region of New York. Furthermore, he has lived, studied and/or worked in Ecuador, Italy, South Korea, Switzerland and Poland. After earning his MFA in Sculpture from the Maryland Institute College of Art he had a six-month residency in Zurich, Switzerland in 2007. His work spans many mediums including sculpture, installation, video art, music, collage, screen printing, photography, painting, and performance art. He currently lives in Sunnyside, Queens, NYC.
Gregory Kramer
Gregory Kramer is a multidisciplinary artist working with sound and space. Taking inspiration from his archaeological curiosity of abandoned places and his interest in mythology, he searches for ghosts among the ruins and seeks to unearth evidence of forgotten histories through sound. His sound work uses field recordings, found materials, electronics, instruments and radio transmissions. His work was featured in the Sonom International Sound Art Festival, and he recently composed for a dance piece performed at the Setia Darma Museum of Masks and Puppetry in Bali. He has album releases on Impulsive Habitat and International Winners.
He has held previous appointments as Visiting Fellow in the Arts at Quinnipiac and had a simultaneous appointment as Associate Artist of the Digital Media Center for the Arts at Yale University. Earlier he was Chair of the Department of Design Art at Concordia University in Montréal and served on the Board of Directors of the Montreal Design Institute. From 1983–85 he was a Fellow at the Center for Advanced Visual Studies at MIT where he also received a Masters of Science in Visual Studies in addition to a MFA from UW-Madison.
Performance, The Orangetown Resolution
ODETTA will bring John Morton and bassist, Scott Colley together in a concert on Saturday, May 12, at 4:00 pm at ODETTA as part of Creative Tech Week. John Morton (electronics) and Scott Colley (acoustic bass) present The Orangetown Resolution, a collaborative exploration of defined and erratic improvisation. Each performer will use data received from ping sensors attached to the fingerboard of the bass to control, expand, abandon, follow, and channel intentions and sonic output.
ODETTA is a Bushwick-based gallery created and run by artist Ellen Hackl Fagan. The gallery exhibits the works of contemporary artists focusing on Color Theory, Minimalism, Glyphs, Buddha Mind, Fluxus, History, Humor, Psychedelia, Ephemera, Science, Math and Music.
To get there: Cook Street is bordered between Bogart Street to the north and Evergreen Street to the south. The Morgan Ave stop on the L train is 3.5 blocks from Cook Street.
Follow Artists In This Show