M for Mauve
Oct 5th – Nov 25th 2017
Milano, Via Vigevano 8
Map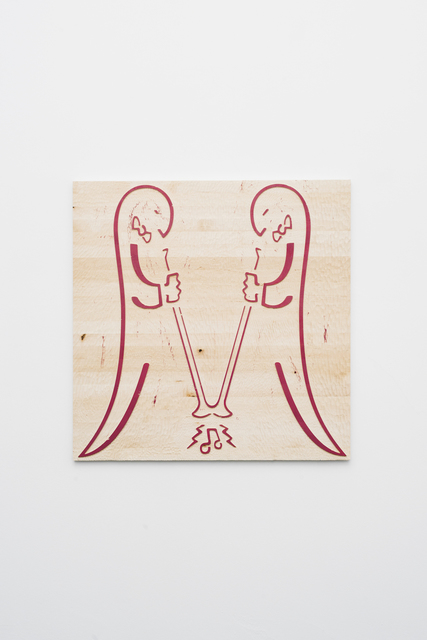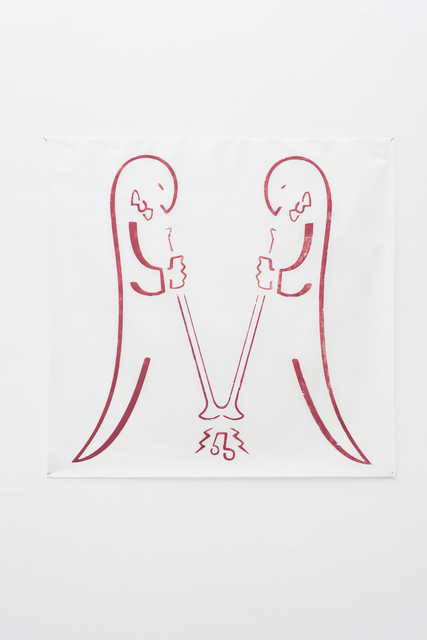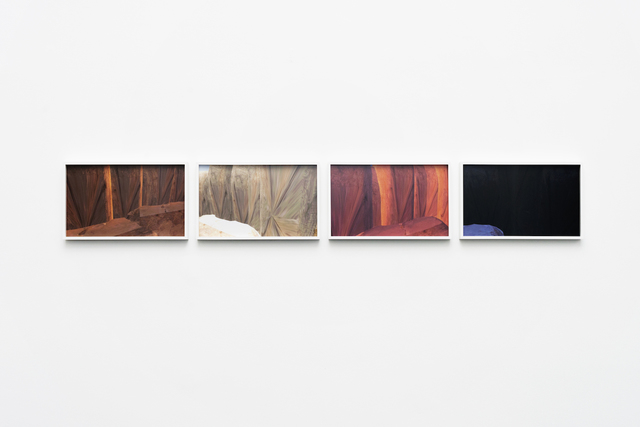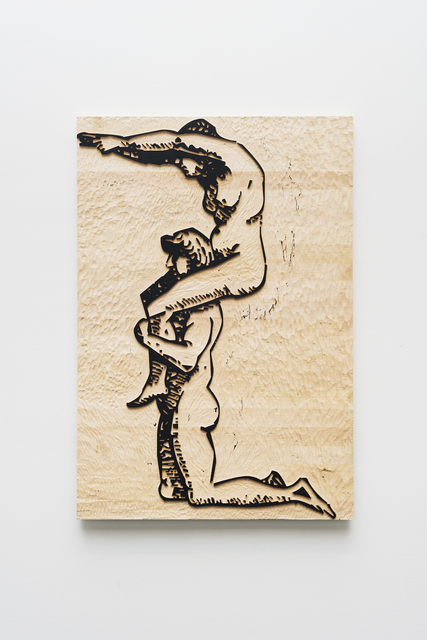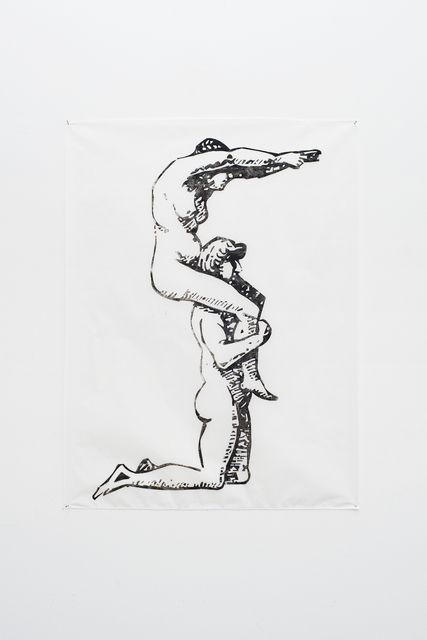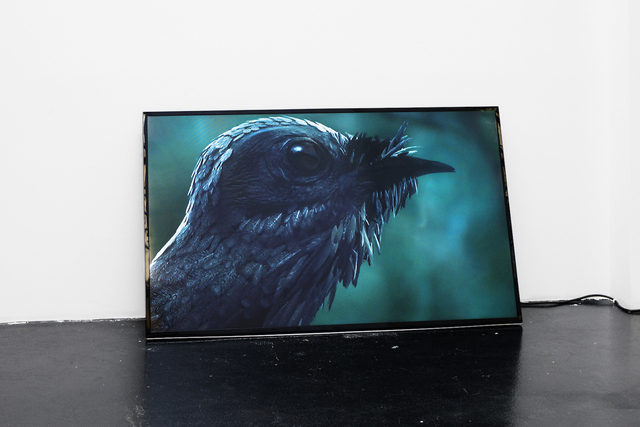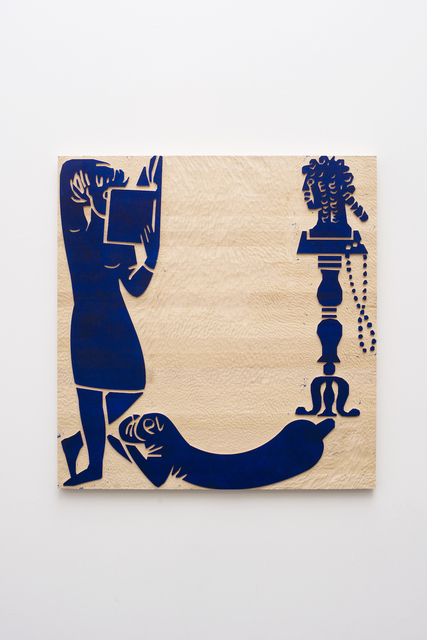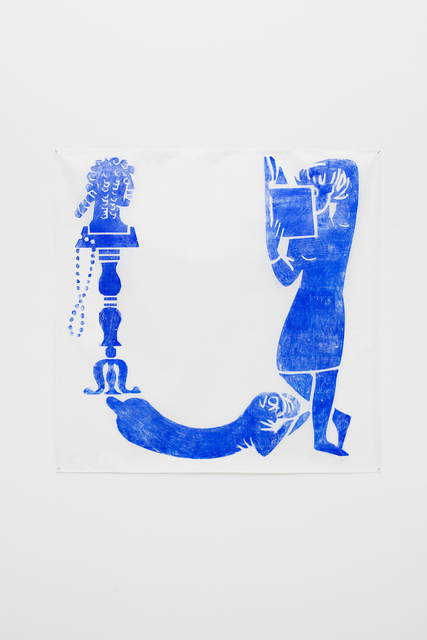 Press Release
Otto Zoo is pleased to present M for Mauve, a solo show by Jani Ruscica, one of the most important contemporary Finnish artists. In his work he investigates the spaces that separate various art forms; the result is a complex inquiry into these transitional spaces and what they have in common. This is his third exhibition at the Otto Zoo gallery.
In M for Mauve the artist will exhibit a selection of recent works focused on an attempt to represent and give form to language.
A series of small engraved wooden panels show anthropomorphised letters: M for Mauve, S for Sepia, U for Ultramarine. The human figure that bends to follow the form and meaning of each sign stages a kind of performance where classical elements are mixed with those of comics, anthropomorphic ones with abstractions, and embedded with further symbols. A coloured wood cut is printed from each panel.
A characteristic element of Jani Ruscica's works, an artist of Sicilian origins whose vision is linked to an Italian matrix, is to create complex but linear forms where, through absurdity, various media are related together.
The same concept is at the heart of Ring Tone, the video presented in the show, which portrays a CGI reproduction of a lyrebird, a bird able to reproduce any sound. The mimicry of sound and its visualisation enter into a dialogue, making use of the perfection and synthesis that is simply offered by nature.
The installation is completed by a series of four photos, Mt Rushmore, in which the artist pushes to extremes the online world of Second Life to realise colours and forms by controlling their lighting and temporal properties.
In order to reinforce this continuous flow between mimesis and transformation, during the opening a performance Felt the Moonlight on My Feet will be staged. Tap dancer Paola Agati will interpret an Anna Akhmatova's poem, translated into Morse code by Jani Ruscica. A reflection on silencing, censorship, and what is hidden, where the claquettes of the tap shoes are replaced with felt ones and the poems are transformed into beats and unspoken sounds.
Jani Ruscica (Savonlinna, 1978) studied at the Chelsea College of Art and Design in London and the Finnish Academy of Fine Arts in Helsinki. In recent years, he has held solo exhibitions at Galerie Anhava in Helsinki, CIRCA Projects in Newcastle, Suburban PS in Rotterdam and the Otto Zoo Gallery in Milan, among other venues. Jani Ruscica's works have been recently shown in several international exhibitions and festivals, including MACRO at the Museo d'Arte Contemporanea in Rome, K11 Art Space in Shanghai, the 5th Momentum Biennial in Moss, Norway, the 7th European Photography Festival in Reggio, the 6th Liverpool Biennial and Bonniers Konsthall in Stockholm, and in video screenings at the Centre Pompidou in Paris, the TATE Modern in London and MoMA in New York. A new public work of art has been commissioned from Ruscica by the Helsinki Art Museum for the Helsinki City Centre Library currently under construction. The work will be unveiled in December 2018.
Press office: Maddalena Bonicelli, maddalena.bonicelli@gmail.com, +39 335 6857707
Information: info@ottozoo.com www.ottozoo.com
Follow Artists In This Show