P.P.O.W
Frieze London 2017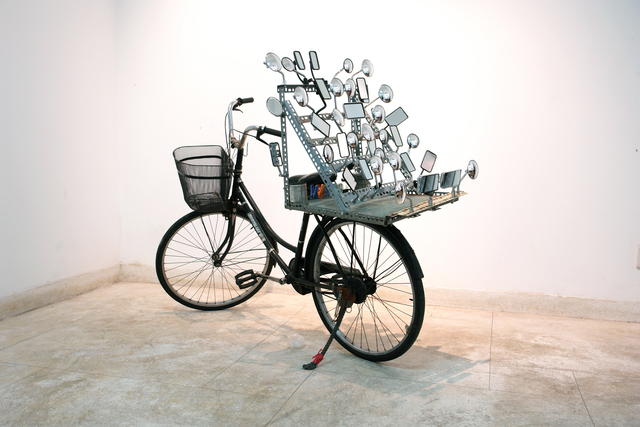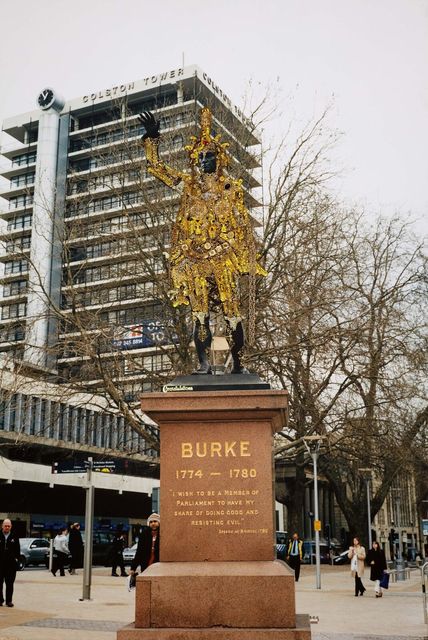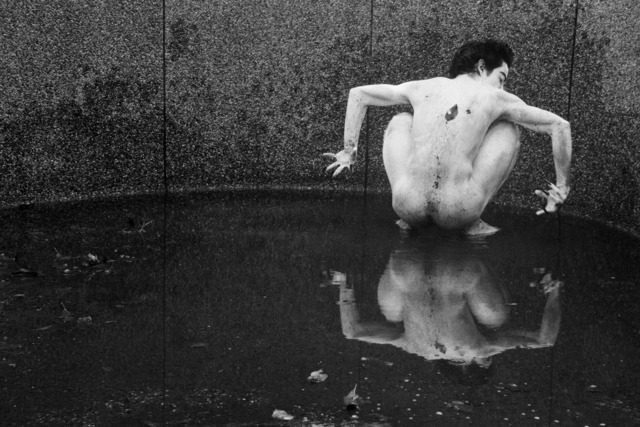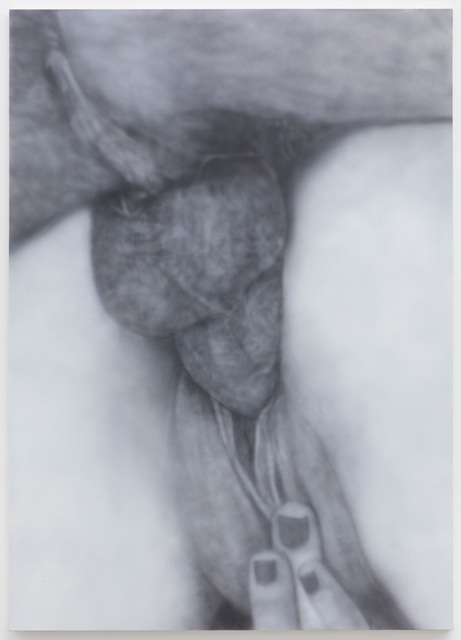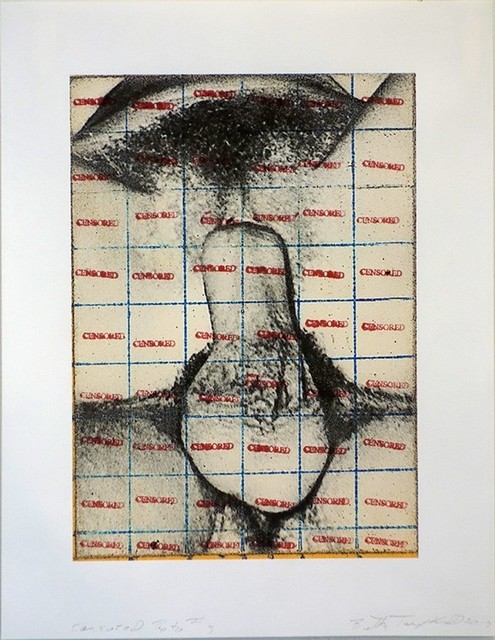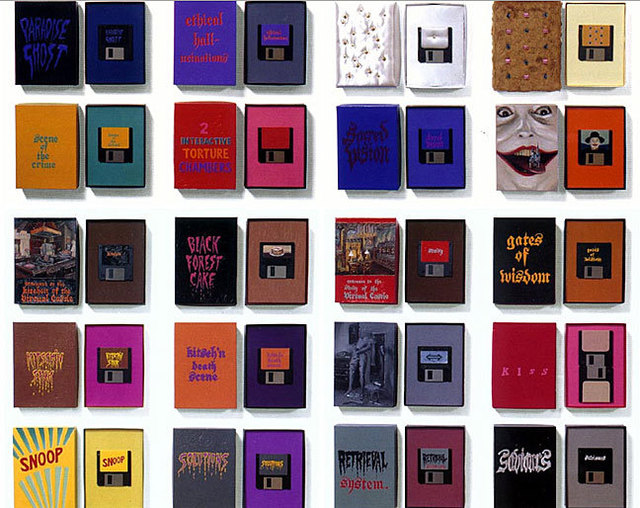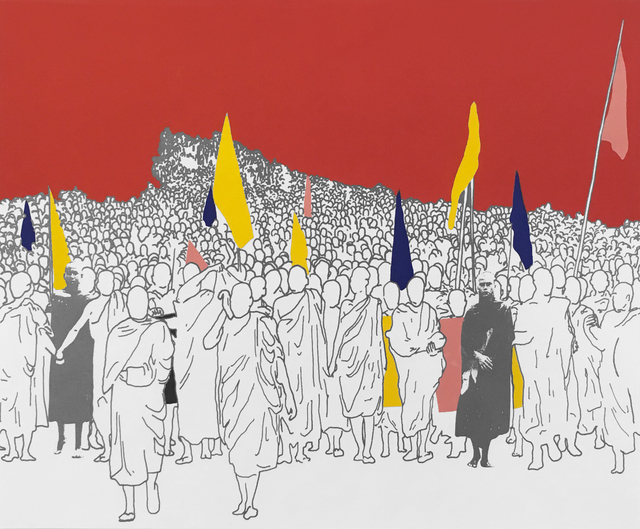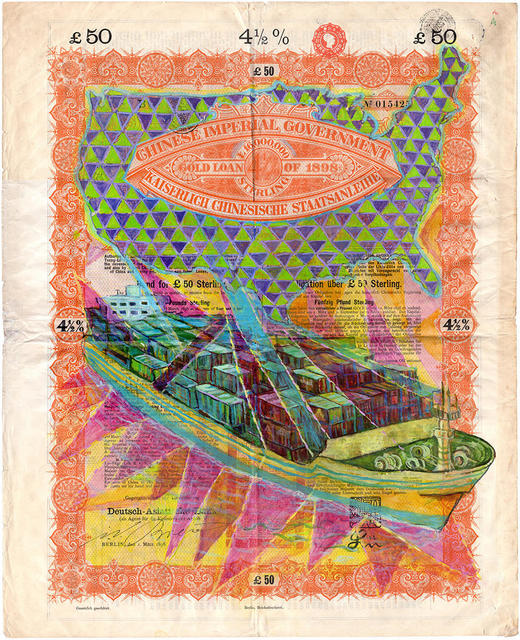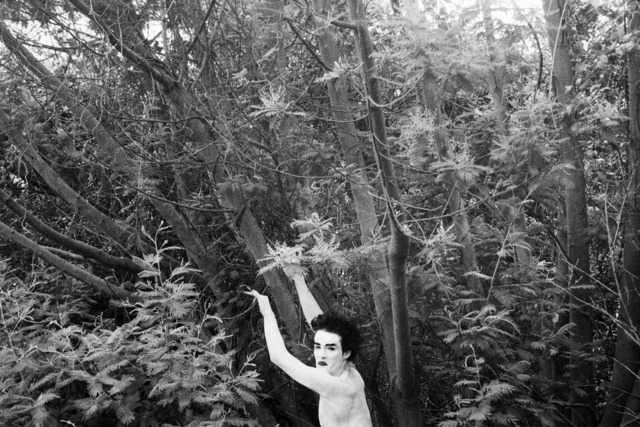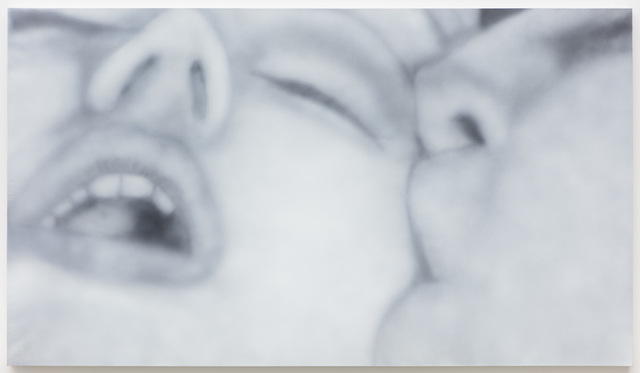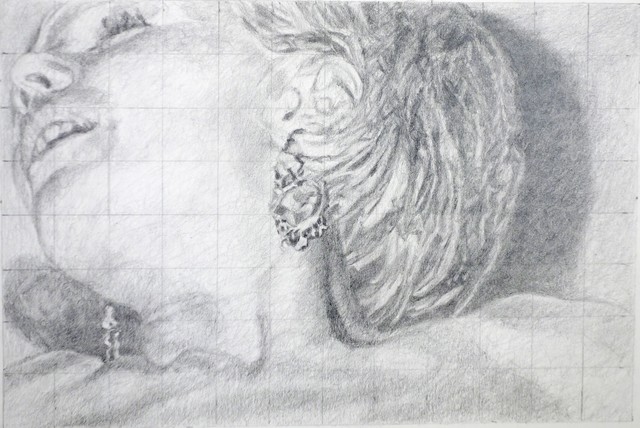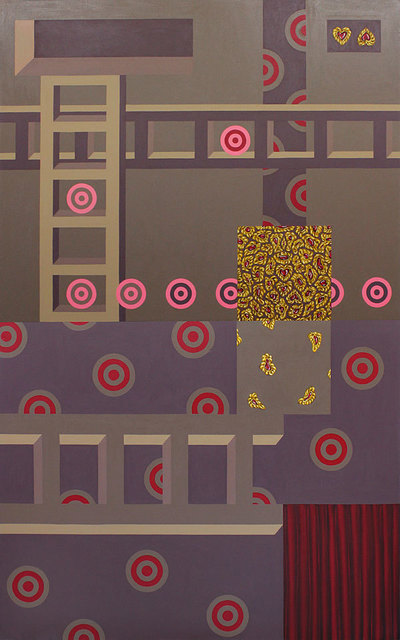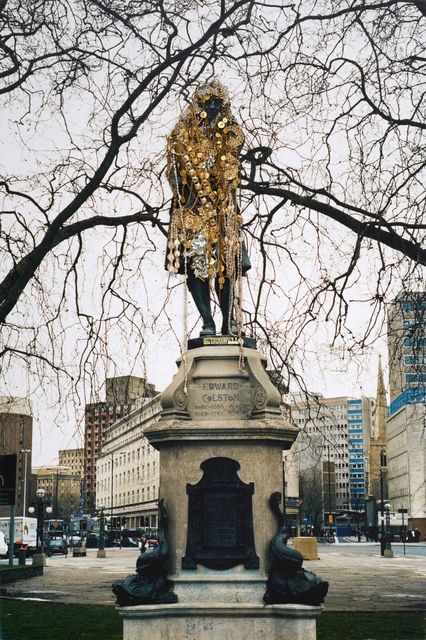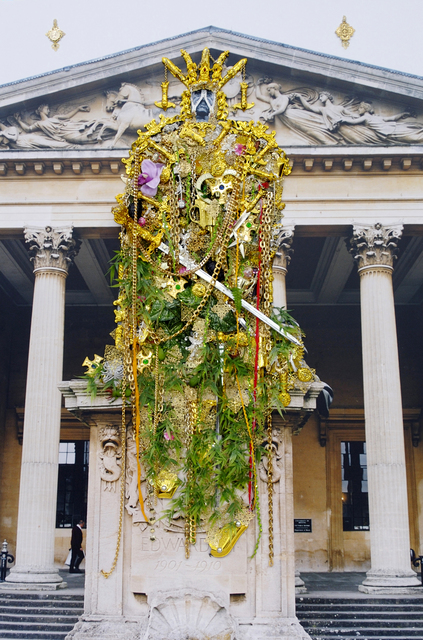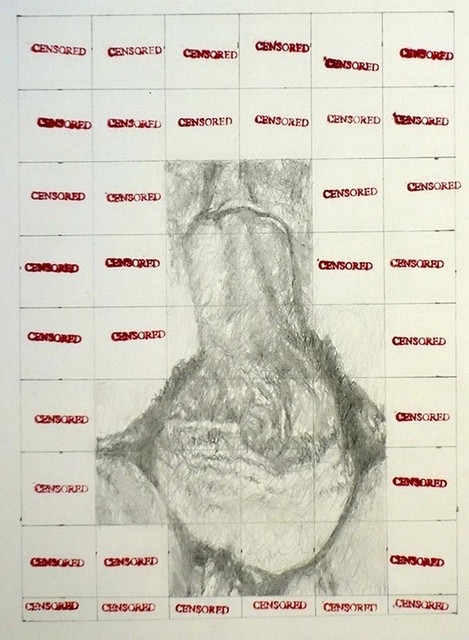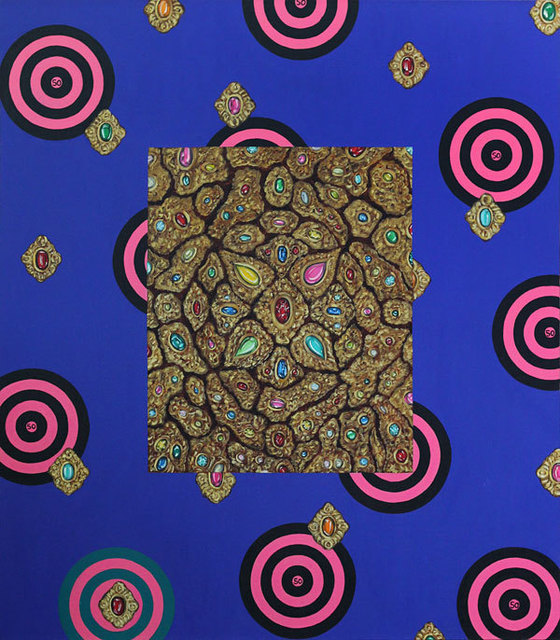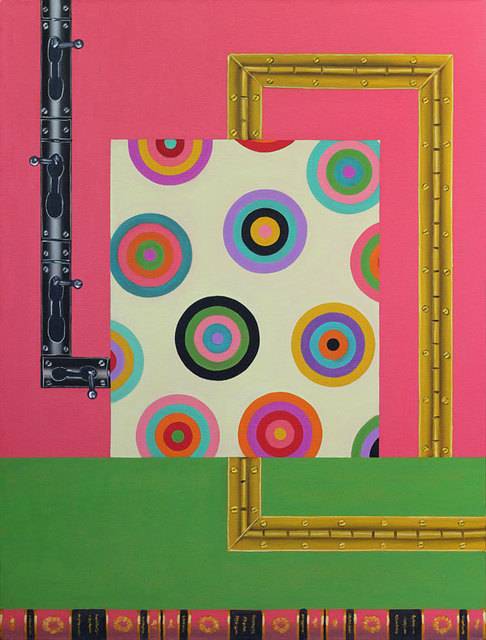 Press Release
P•P•O•W is pleased to present historical and contemporary works by Dinh Q Lê, Hew Locke, Carlos Motta, Carolee Schneemann, Betty Tompkins, Suzanne Treister and Martin Wong
Dinh Q. Lê (b. 1968) works in video, photography, sculpture, and installation, often interlacing fiction and memory, with narratives of conflict and dislocation. I am Large, I Contain Multitudes (2009) is inserted, without intervention, into a contemporary art context from the streets of Hà Tiên, Vietnam, the artist's hometown. Originally exhibited alongside photographic series of DVDs or bicycle tires, this sculpture addresses informal urban systems for signaling the availability of certain goods and services. The use of disposable materials relating to a particular trade creates a portable, economical system of advertising, as well as enterprising self-reliance. A symbol of the dexterity and strength of the Vietnamese people, many of whom have lived through the war and are now battling poverty, this many-mirrored bicycle reveals Lê's admiration of the resilience and inventiveness of the people as shown in their everyday life. We will also present Fragile Springs (2012), a portfolio of 10 screenprints, appropriates journalistic imagery of uprisings in Burma, Iran, Iraq, Libya, Thailand, Tibet, Tunisia, Ukraine, Vietnam, and Yemen. Lê participated in the 2013 Carnegie International at the Carnegie Museum of Art, PA, dOCUMENTA 13 in 2012; the 2009 Biennale Cuveê in Linz, Austria; the 2008 Singapore Biennale; and the 2006 Asia-Pacific Triennial of Contemporary Art, in Brisbane, Australia. His work has been exhibited at major institutions and international exhibitions including the Museum of Modern Art, NY; Carnegie Museum, PA; MoMA PS1, NY; the Museum of Contemporary Art, IL; The Museum of Fine Arts, TX; Tufts University Art Gallery, MA; and the Asia Society, NY, among many others. In 2010 he was awarded the Prince Claus Award for his outstanding contribution to cultural exchange. A major survey exhibition, Dinh Q. Lê: Memory for Tomorrow, was presented at the Mori Art Museum in Tokyo in 2015. Lê lives and works in Ho Chi Minh City, Vietnam, where he co-founded Sàn Art.
Hew Locke (b. Edinburgh, UK, 1959) spent his formative years (1966–80) in Guyana before returning to the UK to complete an MA in sculpture at the Royal College of Art (1994). His work has been included in The Folkestone Triennial (2011), the 54th and 55th Venice Biennale (2011, 2013), Deptford X (2012, participating artist curator), Prospect New Orleans Contemporary Art Biennial, New Orleans, LA, USA (2014) and Hangzhou Triennial of Fiber Art (2016). In 2010, Locke's work, Sikandar, was shortlisted for the Fourth Plinth, Trafalgar Square (London). In 2015, Hew Locke was commissioned by Surrey County Council and National Trust to create The Jurors, a public artwork at Runnymede commemorating the 800th anniversary of the sealing of the Magna Carta. and nominated for the PMSA's 2016 Marsh Award for excellence in public sculpture. His work was also recently included in the major exhibition Artist and Empire at Tate Britain (2015–16), travelling to the National Gallery of Singapore. His work is represented in many collections including the Government Art Collection (UK), Miami Art Museum (US), Tate Gallery (UK), the Brooklyn Museum (New York), the Arnold Lehman Collection (US), Perez Art Museum Miami (US), the Kemper Museum of Contemporary Art (US), the RISD Museum (Rhode Island), the British Museum (London) and the Henry Moore Institute (Leeds).
Carlos Motta (b. 1978) examines multicultural political histories of those oppressed for their sexuality and gender in projects that engage an array of media, including installation, video, photography, and sculpture. His work has been exhibited at the Tate Modern, London; the New Museum, the Guggenheim Museum, and MoMA/PS1, New York; the Institute of Contemporary Art, Philadelphia; the Museo de Arte del Banco de la República, Bogota; Serralves Museum, Porto; the Museu d'Art Contemporani, Barcelona; the National Museum of Contemporary Art, Athens; the Sala de Arte Público Siqueiros, Mexico; Castello di Rivoli, Turin; CCS Bard Hessel Museum of Art, Annandale-on-Hudson; San Francisco Art Institute; Hebbel am Ufer, Berlin; and X Lyon Biennale; among others. Motta was awarded the Main Prize of the Future Generation Award, Pinchuk Art Centre, Kiev (2014) and nominated for a Guggenheim (2008). He has received grants from Art Matters (2008), NYSCA (2010), and the Creative Capital Foundation (2012). He lives and works in New York City and is a professor at Parsons, The New School of Design. As a member of the collective SPIT!, Motta will present a series of performances for Frieze Projects 2017. The Crossing, an 11-channel video installation, will debut at The Stedejlik Museum, Amsterdam in September of 2017.
Carolee Schneemann (b. 1939) As one of the first artists to use her body in her work, Schneemann activated and took control over the formerly mute female nude with a multidisciplinary practice that includes painting, assemblage, performance, and film. By connecting the kinetic nature of her paintings and assemblages to her radical performances and films, Schneemann's work has made a permanent mark on the history of art. Schneemann's work has been exhibited worldwide, at institutions including the Los Angeles Museum of Contemporary Art; the Whitney Museum of American Art and The Museum of Modern Art, New York; the Tate Modern, London; the Centre Georges Pompidou, Paris; and The Reina Sophia Museum, Madrid. Her published books include Cezanne; She Was A Great Painter (1976); Early and Recent Work (1983); More Than Meat Joy: Complete Performance Works and Selected Writings (1979); Correspondence Course (2010) by Kristine Stiles, and Imaging Her Erotics–Essays, Interviews, Projects (2002). A retrospective of her work opened at the Salzburg Museum in November of 2015, before traveling to the Museum fur Moderne Kunst Frankfurt am Main, Germany (2017) and MoMA PS1, New York (2017). Schneemann was award the Golden Lion for Lifetime Achievement at the 2017 Venice Biennale.
Suzanne Treister (b. 1958) studied at St. Martin's School of Art, London (1978-1981) and Chelsea College of Art and Design, London (1981-1982). Primarily a painter through the 1980s, Treister was a pioneer in the digital/new media/web based field from the beginning of the 1990s, developing fictional worlds and international collaborative organisations. Utilising various media, including video, the internet, interactive technologies, photography, drawing and watercolour, Treister has evolved a large body of work which engages with eccentric narratives and unconventional bodies of research to reveal structures that bind power, identity and knowledge. Often spanning several years, her projects comprise fantastic reinterpretations of given taxonomies and histories that examine the existence of covert, unseen forces at work in the world, whether corporate, military or paranormal. Recent exhibitions include solo and group shows at the ICA London; 10th Shanghai Biennale, China; 8th Montréal Biennale, Canada; ZKM, Karlsruhe, Germany; Stedelijk Museum Bureau Amsterdam (SMBA), Netherlands; Schirn Kunsthalle, Frankfurt; Raven Row, London; Secession, Vienna; Museum of Contemporary Art (CAPC) Bordeaux and Annely Juda Fine Art, London. Treister's work is held in private and public collections including Tate Britain; Science Museum, London; Centre Pompidou, Paris; Muzeum Sztuki, Łódź, Poland and Thyssen-Bornemisza Art Contemporary, Vienna.
Martin Wong (1946-1999) During the '70s, Wong was active in the San Francisco Bay Area art scene and was involved with the performance art groups The Cockettes and Angels of Light. In 1978 he moved to Manhattan, eventually settling in the Lower East Side, where his attention turned exclusively to painting. Wong set forth to depict urban life on the Lower East Side where he then lived, as well as to create intimate portraits of the neighborhood, placing his work in line with the early American Realist painters like Reginald Marsh and George Bellows. Through his visual diary he built a landscape of stacked bricks, crumbling tenements, constellations, and hand signals. Wong's work can be found in museum collections including The Metropolitan Museum of Art, The Museum of Modern Art, The Bronx Museum of The Arts, and The Whitney Museum of American Art, New York; The Cleveland Museum of Art, The Art Institute of Chicago; and the San Francisco Museum of Modern Art. Wong had a one person show Sweet Oblivion at the New Museum (1998). City as Canvas: New York City Graffiti from the Martin Wong Collection opened at the Museum of the City of New York in 2013 and traveled to the Amsterdam Museum in 2016. Wong's retrospective, Human Instamatic, opened at the Bronx Museum of The Arts (2015), before traveling to the Wexner Center in Columbus, Ohio (2016) and UC Berkeley Art Museum, Berkeley, California (2017).
Follow Artists In This Show