Remember When This Wasn't Quite How I Remembered It?
Group Show featuring the work of STEVEN BARIS, CECILIA BIAGINI, ANTHONY DEMELAS, EDGAR DIEHL, TIM EADS, SIMEEN FARHAT, KEVIN FINKLEA, KIKI GAFFNEY, JUDY GELLES, MARK KHAISMAN, TED LARSEN, DONALD MARTINY, OSVALDO ROMBERG, JACKIE TILESTON, DERRICK VELASQUEZ & ANDREA WOLFENSBERGER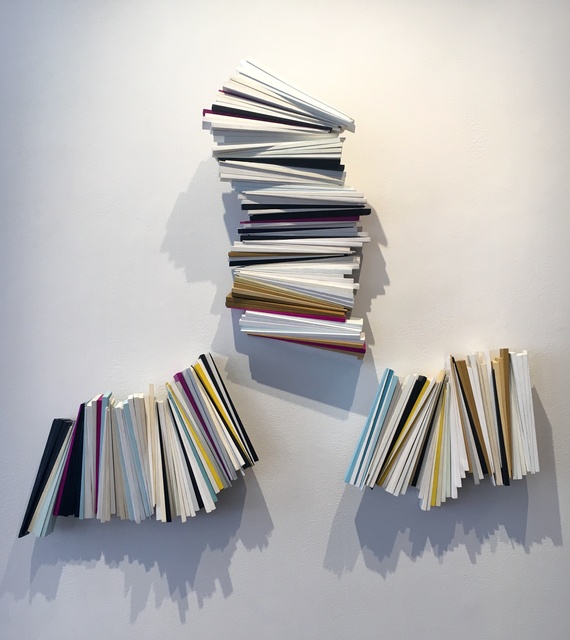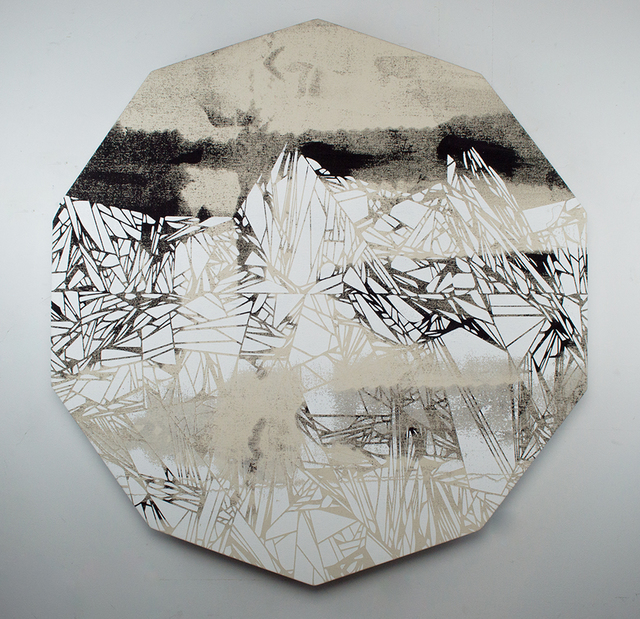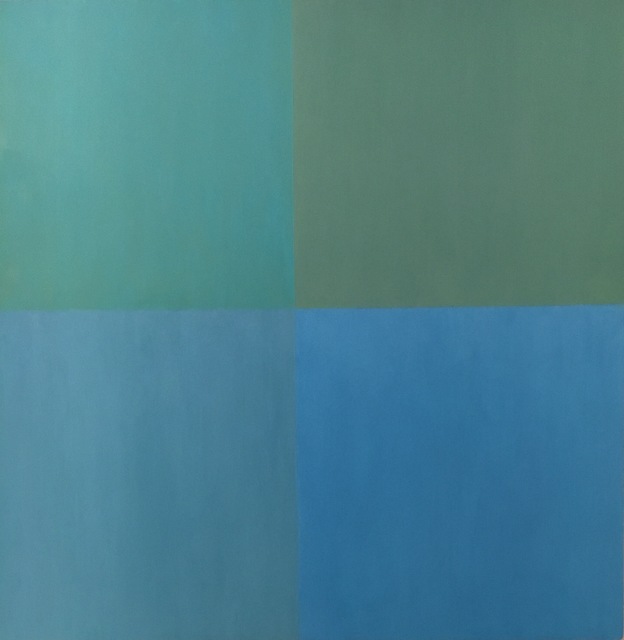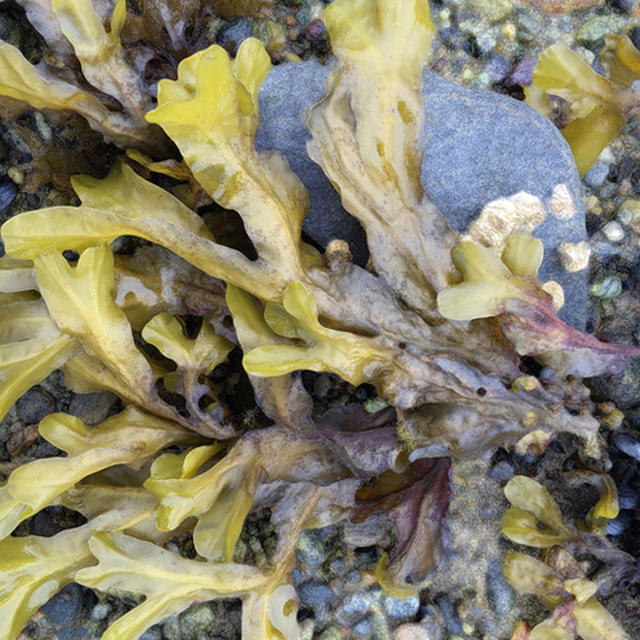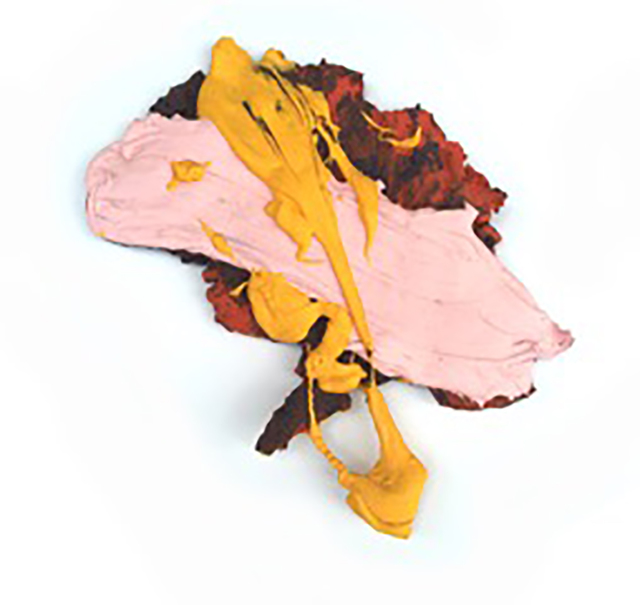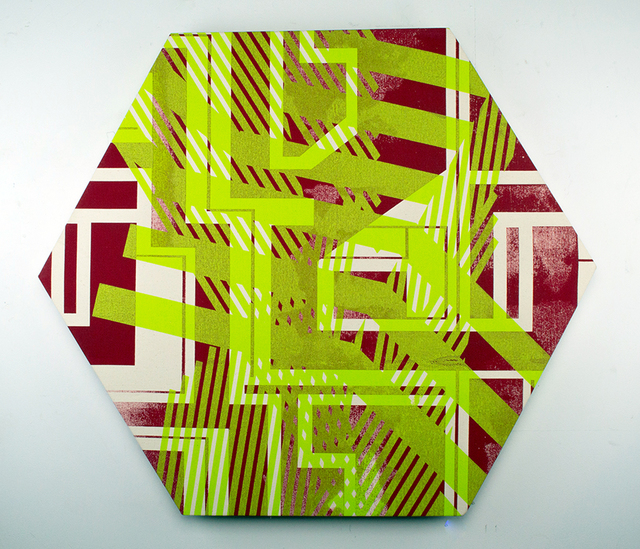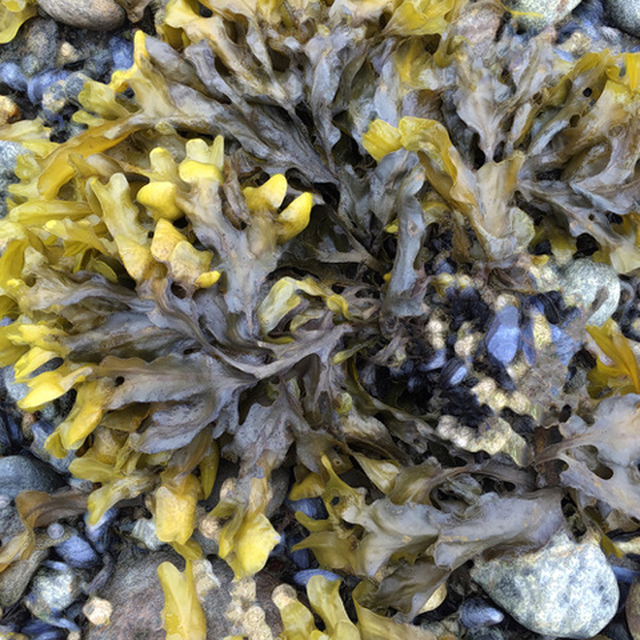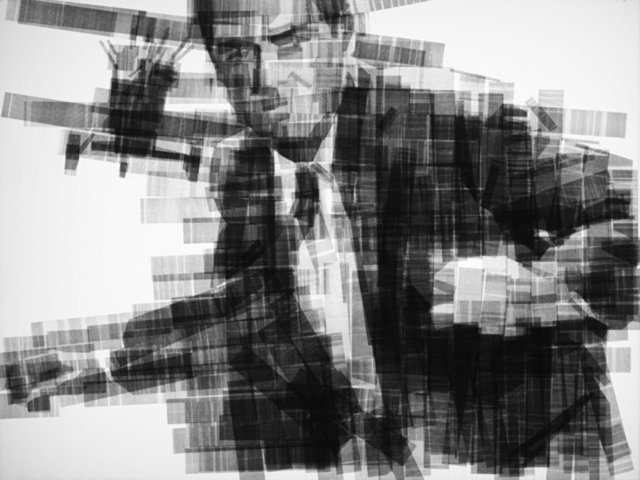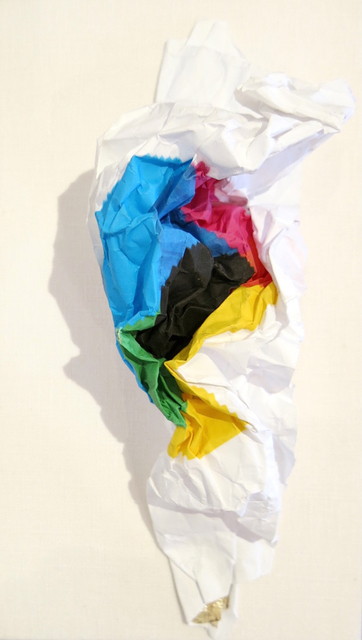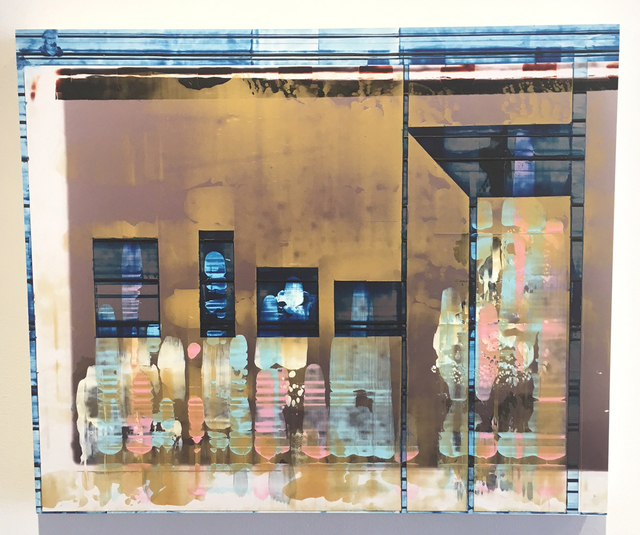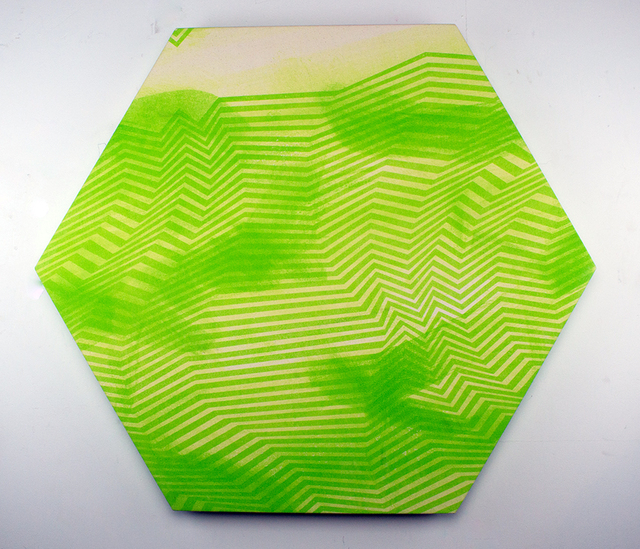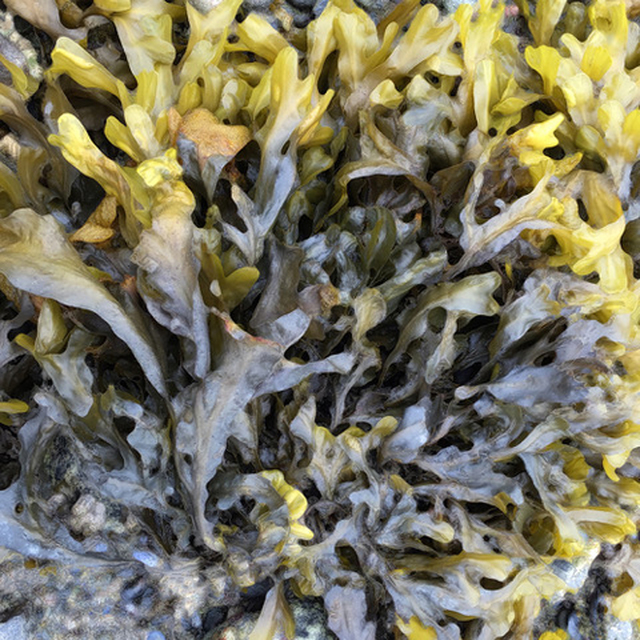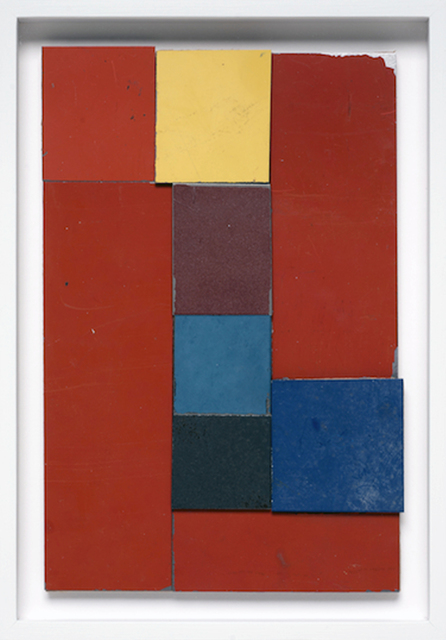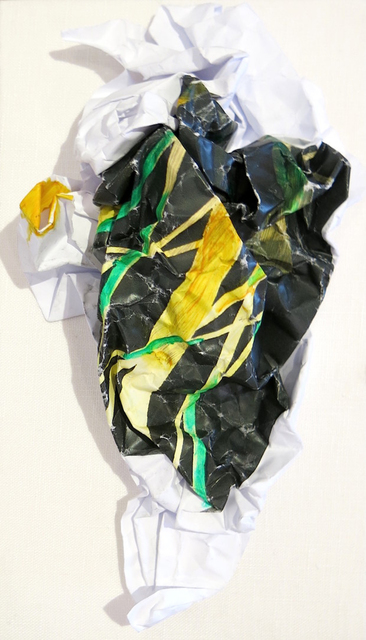 Press Release
REMEMBER WHEN THIS WASN'T QUITE HOW I REMEMBERED IT?
Painting, Work on Paper, Photograph & Sculpture
JUNE 2 - JULY 15, 2017
Opening reception: Friday, June 2, 6 to 8 PM


STEVEN BARIS / CECILIA BIAGINI / ANTHONY DEMELAS / EDGAR DIEHL / TIM EADS / SIMEEN FARHAT / KEVIN FINKLEA / KIKI GAFFNEY / JUDY GELLES / MARK KHAISMAN / TED LARSEN / DONALD MARTINY / OSVALDO ROMBERG / JACKIE TILESTON / DERRICK VELASQUEZ / ANDREA WOLFENSBERGER


This summer Pentimenti Gallery is pleased to present REMEMBER WHEN THIS WASN'T QUITE HOW I REMEMBERED IT?. This group exhibition features works currently in our inventory by a selection of artists represented by the gallery. The works all share an affinity for acute craftsmanship while utilizing a wide range of materials in their making (graphite, acrylic, oil, polymer, packaging tape, archival pigment print, marine vinyl, etc.). The pieces in this show are intended to serve as a recollection, and means of reinvigorating our past experiences. Along with this concept, comes the notion of memory. Inherent within these overarching themes are ideas of impermanence, the ever-fleeting nature of existence, and how memories continually change while frequently tending to diminish over time.


STEVEN BARIS

Steven Baris is interested in spaces that are designed to be placeless — most recently, massive horizontal structures variously called distribution centers or logistics centers. Through his focus on space, Baris makes sense of his own biography—he grew up on American Indian territories and later moved to the most built-up area in the continent.

Steven Baris received his MFA from Tyler School of Art in Philadelphia. He studied at the Evergreen State College, Olympia and at Instituto Allende, San Miguel de Allende, Mexico. Baris has exhibited widely in the United States and internationally, in institutions: the Delaware Center for the Contemporary Arts, Wilmington, DE; Woodmere Art Museum, Philadelphia, PA; Visual Arts Center of New Jersey, Summit, NJ; Atelierhof Kreuzberg, Berlin, Germany; INTERNATIONAL BIENNIAL OF NON OBJECTIVE ART, Pont de Claix, France; Kunstlerhaus Dosenfabrik, Hamburg, Germany; Abington Art Center, Abington, PA; Carnegie Mellon University Art Gallery, Pittsburgh, PA; The Drawing Center, New York, NY, and more. Permanent collections which hold his works: Canon USA Inc.; Coventry First Insurance Company; HayGroup; Iroko Pharmaceuticals, LLC; Progressive Insurance Company; Texas Tech University; Wilmington Trust; and more. Work included in numerous private collections in North America, Europe and Australia.


CECILIA BIAGINI

Cecilia Biagini's work at times refers and alludes to musical and rhythmic waves, pseudo-scientific models/diagrams and is always anchored in the purity of the medium itself. It manifests and metamorphoses a randomly controlled color synthesis that vividly harmonizes rhythm. The base curiosity remains inside an abstract model where an intuitive poetic field seeks a path of engagement and purely visual ideas can converge, convey and be defined through internalized individual truths that acknowledge the uniqueness of experience and singular consciousness.

Cecilia Biagini studied painting with Guillermo Kuitca in Buenos Aires and attended the University for sociology. Her artwork has been exhibited internationally: The Hunterdon Museum of Art, New Jersey; Contemporary Art Museum in Baltimore, MD; Rupert Ravens Contemporary, Newark; Istituto Cervantes, Rome; C. C. Recoleta, Buenos Aires; Fundacion Proa in Buenos Aires; The MACBA, Buenos Aires; among others. Biagini's works are in the permanent collections of Buenos Aires Museum of Contemporary Art, Buenos Aires, Argentina; The University of Texas, San Antonio, TX; The New York Public Library, New York, NY; The Department of Homeland Security in Washington D.C.; in private and corporate collections.


ANTHONY DEMELAS

Anthony DeMelas' work is about the process of exploring overlooked glimpses of visual reflections that coexist all around us. His conceptual process and inspiration are always in flux. Through his works, DeMelas reanimates fragments of his life. A look at his painting is like a tour through a fast-moving story.
Anthony DeMelas graduated from the Pennsylvania Academy of Fine Art, Philadelphia. He is a recipient of several awards and honors two of which are The Lewis S. Ware Memorial Travel Scholarship Award and The Pennsylvania Governor's Award. He has also exhibited extensively throughout the United States. His work has been purchased for multiple public collections including Time Warner, New York, NY; Thomas Properties Group Inc., Philadelphia, PA; Deloitte Inc., Philadelphia, PA; Fork Restaurant, Philadelphia, PA; Blank & Rome, New York, NY as well as numerous private collections. His commissions include James Ingram, Grammy Award-winning American singer, Los Angeles, CA.


EDGAR DIEHL

Edgar Diehl creates truly composed geometrical paintings on aluminum supports. The aluminum is often bent or contorted with emphasis on the pattern while utilizing a limited palette, carefully chosen for its reactivity. The outcome is a perceptual puzzle that optically straddles the non-locatable perceptual space where static objects move and shift, or trigger simultaneous sense-readings. Often, when the viewer engages this puzzle, it can force a sudden awareness of light, color, space, and the subjective nature of vision. Depending on one's perspective, Edgar's paintings are reliefs, wall sculptures, objects, or paintings. As such, they are versatile and conversational, not content simply fitting in with a particular group or movement in the history of painting.

Edgar Diehl studied architecture at the TU in Berlin and painting, wall painting, and art theory at the Stadel Academy of Visual Arts, Frankfurt, Germany. He has exhibited extensively throughout Europe and the US, with notable shows at Conny Dietzschold Gallery, Sydney, Australia; Kunsthalle Messmer, Riegel, Kunstverein Erlangen, Bunsen Goetz Galerie, Nuremberg, Germany; Art Amsterdam; the Visual Arts Center of New Jersey, Summit, and more. Edgar Diehl was twice nominated for the Andre Évard Art Award at the Kunsthalle Messmer, Riegel, Germany. His work is included in numerous corporate collections: Deutsche Borse, Frankfurt, Deutsche Bundesbank, Frankfurt, Institute fur Zukunftsforschung, Worpswede, Nestle-Gruppe Deutschland, Tetra-Pak Gruppe Deutchland, Wiesbadener Volksbank, Wiesbaden, Germany, and more.


TIM EADS

Eads' says of his work, "Our capacity and desire to experience wonder is usually buried by daily life. I want to create opportunities to reconnect with that sense of wonder, of surprise. I use intricate designs, unusual sounds and wacky construction to encourage moments of beauty or meaning inside a fun house of playful creativity."

Tim Eads has exhibited across the United States with notable shows at the Delaware Center for Contemporary Art; Museum of New Art in Detroit; and Sam Houston State University, Texas. Eads is the recipient of numerous awards and honors including the Weston A. Price Foundation Grant; Recycled Artist-in-Residency (RAIR), Philadelphia and the Please Touch Museum Residency, also in Philadelphia. He is a visiting lecturer at Moore College of Art and Design and his work is found in several public collections: the West Collection, Oaks, PA; Kirkland Museum of Decorative Arts, Denver, CO and the Please Touch Museum in Philadelphia, PA. Eads' received his MFA from Cranbrook Academy of Art in 2009, and is BFA from Texas Tech University in 2000.


SIMEEN FARHAT

With words borrowed from English poetry, expressing logic and philosophy, Farhat's sculptures are a unique mixture of visual art and literature. Each piece is constructed with urethane cast-resin or acrylic and intertwined into forms with undeniable rhythmic and directional force. Their bright colors, drawn from the iris of human eye and intricate shapes swirl and weave into one another, while the meaning of individual letters and words deepen the visually explosive sculptures with literary and cultural significance.

Simeen Farhat exhibited in 2015 at the Venice Biennale in Venice, Italy. She exhibited nationally and internationally, including recent shows in the National Art Gallery, Islamabad, Pakistan; Sharjah Museum of Modern Art, UAE; Watermill Center, Hamptons, USA; American Center, New Delhi, India; VOLTA NY, New York, USA; La Fontaine Contemporary Art Center, Bahrain; Contemporary Istanbul, Turkey; and more. Farhat is also the recipient of numerous awards and honors including the Oryx Foundation Artists in Residence, Switzerland; the Xerxes Artist Residency, Hampshire, UK; Prix Arte / Slick, Paris, France and the Clay Fellowship Residency, Rosendale, NY.


KEVIN FINKLEA

Kevin Finklea's paintings focus only on color. By removing extraneous and unnecessary details, these works feature solid hues on canvas. Their scale and attention to composition serve to accentuate the already energized relationships between the colors he pairs. Finklea has a penchant for never making perfectly divided, equal spaces for color in his work. Sections are never exactly halved or quartered, and color, at times, equally indeterminate, is used to re-balance the unequal imbalanced sections.

Kevin Finklea graduated from Tyler School of Art, Philadelphia (BA). His past exhibitions are: Woodmere Art Museum, Philadelphia, PA; 37PK Platform for the Arts, Haarlem, Holland; 2nd Biennial of Non-Objective Art, Pont de Claix, France; Paris Concret, Paris, France; Emma Hill Fine Art, the Eagle Gallery, London, England; Zeitgeist Gallery, Nashville, TN; Reuten Galerie, Amsterdam, Holland. His works are found in private and in selected public collections: museum of the Pennsylvania Academy of the Fine Arts, Philadelphia, PA; Bridgepoint Capital Limited, London, England; Wilmington Trust Fund, New York.


KIKI GAFFNEY

Gaffney's work looks to bring into focus the stunning visual patterns and order within structures we come across daily that can often times be so ingrained in our lives that we give them little thought, or even overlook altogether. By juxtaposing organic, animate shapes with organized design elements, she enables us not only to re-experience, but rather opens a space for contemplation and deeper examination into the relationship between our natural and created 'atmospheres'. In this sense, the work becomes meditative, inviting the viewer to slow down and appreciate the poetic beauty of configuration and decoration within the landscape which ultimately forms our lives.

Kiki Gaffney graduated from Loyola College, Baltimore (BA), and at the University of the Arts, Philadelphia (MFA). Gaffney's work was included in the following exhibitions: the Woodmere Art Museum, Philadelphia, PA; Rosenwald-Wolf Gallery, Philadelphia, PA; Delaware Art Museum, Wilmington, DE; Abington Art Center, Jenkintown, PA; Cumberland Gallery, Nashville, TN; Imperial Fine Art, San Francisco, CA; and more. In 2010, 2012, 2014, and 2016 she was granted a residency at Virginia Center for the Creative Arts, Amherst, VA. In 2015, she was listed in the Philly Voice as the "10 Female Artists You Need to Know". Her works are in various public and private collections.


JUDY GELLES

The beauty of nature is all around us at all times, but there are brief moments when a combination of elements present themselves in a truly spectacular way. In this new series, "Alaska" Judy Gelles seeks to witness everything that is splendid in the nature and bring it back for all to see. She goes to great lengths to be in the right place at the right time to capture natures's finest moments.

Judy Gelles has received her MFA in Photography from Rhode Island School of Design. Gelles has exhibited her work at the Delaware Art Museum, Wilmington, DE; Irish Museum of Modern Art, Dublin, Ireland; Photo Center NW, Seattle, WA; Skirball Cultural Center, Los Angeles, CA. She has been awarded the CENTER Award, Second Prize "Curator's Choice" (2016); First Prize, Prix de la Photgraphie Paris (2013); the Main Line Art Center, Haverford, PA (2011); the William Penn Foundation Grant, Philadelphia, PA (2010) and the Fleisher Challenge Artist (2007). Her most recent sponsorship comes from the Lomax Family Foundation Grant (2012). Judy Gelles is also in the collection of The Museum of Modern Art in New York and Rio de Janeiro, Brazil; the Philadelphia Museum of Art, Philadelphia, PA; Brooklyn Museum of Art, Brooklyn, NY; Danforth Museum of Art, Framingham, MA; Harvard University Fine Arts Library, Cambridge, MA; Irish Museum of Modern Art, Dublin, Ireland; Los Angeles County Museum of Art, Los Angeles, CA; among many others.


MARK KHAISMAN

Khaisman's images are reinterpreted as pixelated fields, and presented in a way that questions the viewer's perception of the familiar. The effect is reached by shifting levels of familiarity from the familiar-as-image to the familiar-as-experience-of-material. Using a variety of adhesive tapes Khaisman creates images, which reveal their process and become parallel stories of how the images were made. He describes his process as "chaos management" pointing out the resemblance of his studio practice to a scientific lab experiment. His attention to production suggests that his work is as much about the physical make-up of images as it is about their content.

Born in Kiev, Khaisman studied Art and Architecture at the Moscow Architectural Institute, Moscow, Russia. His recent exhibitions are: Queens Museum of Art, Queens, NY; Visual Art Center of New Jersey, Summit, NJ; Wallingford Art Center; Woodmere Art Museum, Philadelphia, PA; Vitra Design Museum, Weil am Rhein, Germany; BYU Museum of Art, Proto, UT; and more. He has been the recipient of many awards and works are found in the collections of: Brandywine Trust Collection, Philadelphia; British Airline Collection, London; Delaware Art Museum, Wilmington; NBC Collection, New York; Vitra Design Museum, Weil am Rhein, Germany; West Collection, Philadelphia, and more. He has also appeared in the following publications: Art'sVice France, FLUSH magazine, The Huffington Post, The VOICE, Philadelphia Magazine, WIRED, CNN.com, and many more.


TED LARSEN

Ted Larsen's work is created with minimalist ideas to explore the nature of materiality. His studio practice goes against the norm of trying to establish a single theme or overarching agenda, and instead thrives within spontaneity and experimentation. His use of repurposed "non-art" materials forms the basis for a constantly new kind of ready-made. Larsen sees great importance for a High Art practice to examine the elegance of formal structure while bringing modernist pure shapes back down to Earth.

Ted Larsen is an internationally exhibiting artist and Pollock-Krasner Foundation recipient with a BA from Northern Arizona University. His work has been exhibited widely in museums in the US, including the New Mexico Museum of Art, Santa Fe; The Albuquerque Museum; The Amarillo Museum of Art; The Spiva Center for the Arts, Joplin, Missouri, and the Philadelphia Museum of Art, as well as in over eighty gallery exhibitions. He has received grants from the Surdna Foundation and the Pollock Krasner Foundation, as well as residencies with the Edward F. Albee Foundation and Asilah Arts Festival in Morocco, where he was the selected to be the USA representative.


DONALD MARTINY

Each of Martiny's paintings possess a great deal of activity, a humanity that Donald is in tune with. He states, "I want to put the human experience into it. In a sense they are self portraits, a direct reflection of my physicality at a specific time." By using dispersed pigments and polymer, with the occasional addition of micro bubbles to lighten their physical weight, his materials speak to painting in an age of technological innovation. Donald's work raises an awareness of what it is to be a painting, and the value of one against the whole. They also challenge us to consider how one interacts with their surroundings, and what it means to "move".

Donald Martiny studied at the School of Visual Arts, NY; The Art Students League of New York, New York University, and the Pennsylvania Academy of Fine Arts in Philadelphia, PA. Donald has exhibited throughout the United States and internationally, including the following museum shows: The Courtauld Institute of Art, London, UK; Fort Wayne Museum of Art, IN; CAM / Contemporary Art Museum of Raleigh, NC and Cameron Art Museum, Wilmington, NC. He was awarded the 2015 Sam & Adele Golden Foundation for the Arts Residency Grant and the 2014 Dave Brown Projects – Award. His most recent commissions was installed at the One World Trade Center in New York in 2015. His paintings can be found in private collections in the United States, Europe, Asia, Australia and the Middle East.


OSVALDO ROMBERG

Osvaldo Romberg's work challenges and subverts abstraction into new cultural and personal frameworks. Romberg subtly hints to high modernist masters such as Mondrian and Malevich, utilizing their language of the grid, primary colors, and a structuralist approach. However, Romberg eventually allows gesture and excess to take over each piece. In the end, Modernist purity is contaminated and dirtied, in Romberg's quest to "break from all theoretical frameworks and thus invent a geometry that would be free from theory".

Osvaldo Romberg is an Argentine artist, curator, and professor who lives and works in Philadelphia, New York, Tel Aviv and Ilha Grande, Brazil. He attended the National College of Buenos Aires and the University of Buenos Aires. His work is included in numerous museum collections including: Museo de Arte Moderno, Buenos Aires; MUHKA-Museum of Contemporary Art, Antwerp; Kunstmuseum, Bonn; Museo de Bellas Artes, Buenos Aires; Ludwig Museum, Cologne; Leopold-Hoesch Museum, Dueren; The Haifa Museum of Modern Art, Haifa; Sprengel Museum, Hannover; The Israel Museum, Jerusalem; California State University, University Library, Long Beach; Jewish Museum, New York; Museum of Modern Art, New York; Philadelphia Museum, Philadelphia; The Tel Aviv Museum, Tel Aviv; Museum Moderner Kunst, Vienna; Library of Congress, Washington, DC; ZKM Center for Art and Media, Karlsruhe, Germany; Brooklyn Museum, New York. He has had exhibitions at institutions including the Philadelphia Museum of Art (2011); Z.K.M., Karlsruhe (2009); Centro Cultural Recoleta (2008); the Museum of Modern Art, Buenos Aires (2007); Kunst Museum, Bonn, (2007); Museum of Modern Art, Saint Etienne (2005), and the Kunsthistorisches Museum, Vienna (1999).


JACKIE TILESTON

Tileston says of her work, "Painting has an ability to open up alternative visual experiences that can specifically align us with internal spaces, altered states of consciousness, euphoria, complexity, and the unpresentable. Abstraction, especially, is an expert intermediary, translating the nonverbal and not quite visible realities into perceivable, material form. Paintings can function as runners between realms, physical and philosophical both."
Jackie Tileston received her BFA from Yale University, New Haven,CT, and her MFA in painting from Indiana University, Bloomington, IN. Tileston has had exhibitions at the Discovery Museum, Bridgeport,CT; Contemporary Art Museum, Houston, TX; Schweinfurth Memorial Art Center, Auburn, NY; Rockland Center for the Arts, West Nyack,NY; The Rutgers University, Camden, NJ; and more. Her work is in collections including: JP Morgan Chase; Museum of Fine Arts in Houston; Dallas Museum of Art; West Virginia University Art Museum, and more. She has been awarded the Joan Mitchell Foundation 2011 Painters and Sculptors Grant. The 2006 John Simon Guggenheim Memorial Foundation Fellowship for Painting as well as many others.


DERRICK VELASQUEZ

Derrick Velasquez investigates tension and gravity. His works challenge materials and it's form. He attempts to "construct a language of structure that questions our physical and psychological interactions with industrially manufactured materials that exits in the spaces we inhabit".

Derrick Velasquez received his BA from the University of California, Santa Barbara and his MFA from the Ohio State University. Velasquez has exhibited his works at Museum of Contemporary Art, Denver; the Boulder Museum of Contemporary Art, Boulder, CO; Drexel University, Pearlstein Gallery, Philadelphia, PA; VOLTA NY 2013; Center for Visual Art, Denver, CO; VAC University of Colorado, Boulder, CO; RedLine, Denver, CO, FOCA Biennial, New Mexico Museum of Art, Santa Fe, NM and Arvada Center for the Arts, Arvada, CO. He has been awarded by: Vertigo Art Space Artist Residency and RedLine Artist Residency in Denver, CO; Fergus Family Material Award, The Ohio State University. Derrick Velasquez is in the public collections of Wellington Management Company LLC, Metropolitan State University of Denver and in numerous private collections.


ANDREA WOLFENSBERGER

A visual, tactile representation of sound and the ever-fleeting nature of existence are brilliantly on display throughout Andrea Wolfensberger's work. Her works appear like air bubbles that have traveled up through water to form dazzling clusters of gentle foam collecting on the surface of the wall. Andrea's bubbles not only reflect each present moment, but seem to come to life themselves as the glossy, interference colors of paint changes with every step across the gallery.

Andrea Wolfensberger studied at Ecole Supérieure d'Art Visuel, Geneva, Cité Internationel des Arts, Paris, and Istituto Svizzero di Roma, Italy. Her work has been exhibited at the Kunstmuseum Solothurn, Museum zu Allerheiligen, Schaffhausen, Edizioni Periferia, Lucerne, Galerie Gisèle Linder, Basel, and Galerie Bob Gysin, Zürich. She has been awarded Artprize of Basler Zeitung, Recognition award of the Vordemberge-Gildewart-Grant, Grant of the Canton of Zurich, Swiss Federal Grant, Kiefer-Hablitzel-Grant, Grant of the City of Zurich, and Grant of Stiftung BINZ 39.


GALLERY HOURS: Tuesday by appointment, Wednesday - Friday 11 AM to 5 PM, Saturday 12 to 5 PM.

For further information, please contact Pentimenti Gallery at 215.625.9990 or mail@pentimenti.com
Follow Artists In This Show