Katherine Behar: Data's Entry
Pera Museum presents Katherine Behar: Data's Entry, the first museum survey exhibition of this New York-based artist who moves fluidly between sculpture, performance, video, and writing.
Sep 8th – Oct 16th 2016
Istanbul, Meşrutiyet Caddesi No.65 Tepebaşı - Beyoğlu
Map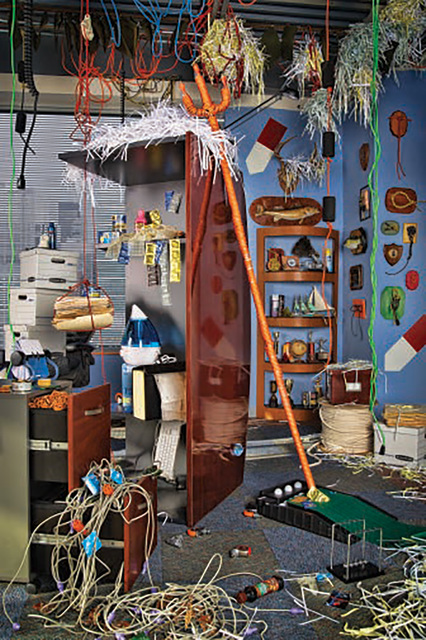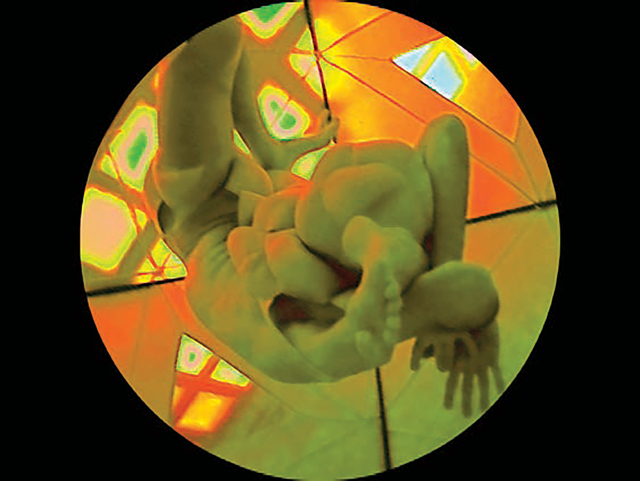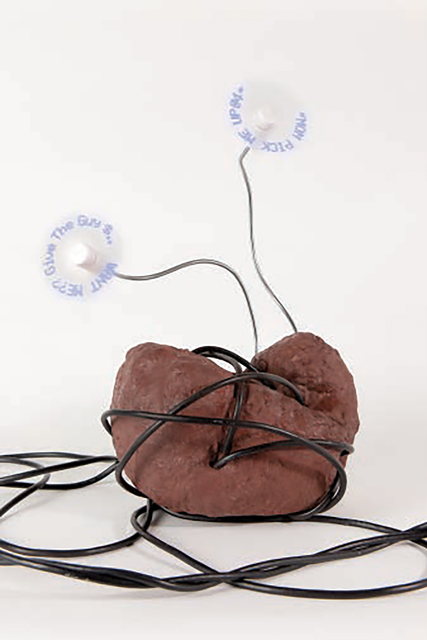 Press Release
Katherine Behar
Data's Entry
08 September - 16 October 2016
Pera Museum presents Katherine Behar: Data's Entry, the first museum survey exhibition of this New York-based artist who moves fluidly between sculpture, performance, video, and writing. Curated by Fatma Çolakoğlu and Ulya Soley from the Pera Museum, the exhibition explores the often confounding—and sometimes rebellious—ways that people and technologies manage to coexist in digital labor.
Katherine Behar seeks out solidarities between humans and nonhumans and finds in these connections unexpected traces of traditional gender, racial, and class dynamics. She shows how data acts not only as a powerful technological commodity, but also as a universal measure. As a measure, data is becoming a great leveler of the differences that traditionally separate people from machines. Data's Entry illustrates how working bodies can defy repetitive drudgery: user interfaces fail to fully script human action, machines run amok rather than faithfully automating human labor, and algorithms are crippled by their own exacting logic. Behar states, "It is easy enough to despise the digital dross of so much junk culture. But insofar as we reflect ourselves in the products we create and love to hate—fabricating new technologies to overcome our human limitations and retrofitting ourselves to accommodate their inevitable shortcomings—we engage in a cycle of mutual imprinting. And so, we must ask: as we code ourselves into technology, bit for bit, what becomes of the ugly bits? Are they augmented along with the rest?"
The artist, who focuses on gender and labor in today's digital culture, is keen to show us how contemporary dualities blend together: humans and nonhumans, organic and inorganic, digital and analog, handmade and machine-made, real and virtual. Calling her approach "decelerationist aesthetics," Behar delves into these polarities and illuminates how these notions may coexist—leading the human mind and body, technological objects, and the environment in unexpected directions. Her idea of an optimized future is slow, weary, and imperfect. In contrast with bright, shiny simulations of attractive virtual worlds, Behar's works present a more realist and, on first glance, rather unsettling forecast. Responding in part to the dark present moment, the exhibition aims to decelerate digital consumerism and empty overproduction, and to uncover positive expressions of solidarity in human-machine relationships.
The exhibition includes the post-apocalyptic USB sculpture series, E-Waste; 3D-&&, in which a 3D printer grinds out Morse code messages for a herd of computer mouses; robotic vacuums doing the Roomba Rumba, and a selection of the artist's parodic and poignant video works.
In three new works inspired by the Suna and İnan Kıraç Foundation's Anatolian Weights and Measures Collection, the artist challenges the metaphor of cloud computing, which suggests that data is atmospheric and weightless. In her work Data's Entry, a dancer must negotiate an impossible, unforgiving interface of QWERTY keyboard keys representing data's material presence in the mind-numbing work of data entry.
The exhibition Data's Entry is accompanied by a fully illustrated catalog with contributions from media scholars, Patricia Ticineto Clough, Alexander R. Galloway, Tung-Hui Hu, and Daniel Rosenberg published by the Pera Museum.
The exhibition Katherine Behar: Data's Entry is on show at the Pera Museum, Istanbul, Turkey between 08 September and 16 October 2016.
Pera Museum can be visited Tuesdays through Saturdays from 10:00 to 19:00 and on Sundays between 12:00 – 18:00. Friday are longer and free at the Museum! On "Long Fridays," Pera Museum is open and free of admissions between 18:00 - 22:00. Wednesdays it's "Young Wednesday"! Pera Museum is free of admissions for all students on Wednesdays.
Press Enquiries
Hilal Güntepe PR Agency: Grup 7 / hguntepe@grup7.com.tr (+ 90 212) 292 13 13
Katherine Behar
Katherine Behar explores issues of gender and labor in contemporary digital culture. Her work has been presented at festivals, galleries, and performance spaces throughout North America and Europe. A previous solo exhibition and catalog, Katherine Behar: E-Waste, premiered at the University of Kentucky in 2014 and traveled to Boston Cyberarts Gallery. Since 2005 she has collaborated with Marianne M. Kim in the performance art duo "Disorientalism", which studies how technologized work, junk culture, and consumerism mediate race and gender. Her publications And Another Thing: Nonanthropocentrism and Art, coedited with Emmy Mikelson, and Bigger than You: Big Data and Obesity were both published by punctum books in 2016. She is the editor of Object-Oriented Feminism, forthcoming in 2016 from University of Minnesota Press. Behar holds an MFA in combined media from Hunter College, an MA in media ecology from New York University, and a BFA from the School of the Art Institute of Chicago. She is based in New York and is currently assistant professor of new media arts at Baruch College, City University of New York.
Follow Artists In This Show