A PRESENCE IN THE VOID
Sep 10th – Nov 14th 2015
Madrid , Calle Orellana 18
Map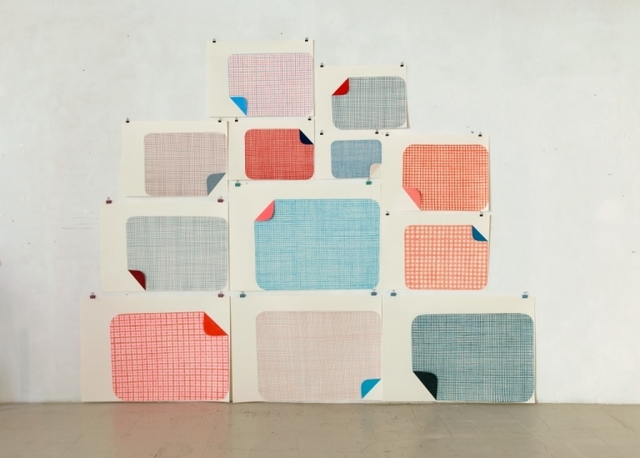 Press Release
Although a great deal of my work has focused on drawings, my interest in converting them into 'real objects' has grown continually, leading me to experiment with different materials including wood, textiles and iron. A drawing can be a work of art in itself, but it can also be the starting point of the realisation of an idea; it can be changed into a number of variations for a series or be transformed into a sculpture, a large painting or an installation for a particular space. Over the past two years I have experimented a lot with drawings and collages of
different sizes. In these I have included three-dimensional elements to highlight the sculptural conception of drawing and its presence in space. My interest lies in the ambiguity between representation and form and the tension between flat surfaces and space, which I analyse my looking at simple everyday objects as well as
architectural and ornamental elements. As a result, the use of colour, which is an important aspect of my work, is not exactly pictorial. I apply colour based on its emotional power, its density and weight, which all
interact directly with the presence of the form.
It is the frugality of drawing and the austerity of its resources that attract me to this medium, because these elements emphasise the bareness and simplicity of expression that I look for in my work.
Sabine Finkenauer. June 2015
Follow Artists In This Show