Jack Drummer: The Effects of Time
The Effects of Time is a retrospective exhibition focused on the work of John E. (Jack) Drummer (1935-2013). Working from these scraps of industrialization- cast off materials including wood, tar, tin, plaster, paper, rubber, steel and dyes- he transformed them into art.
Feb 12th – Jun 12th 2016
Buffalo, Burchfield Penney Art Center 1300 Elmwood Ave.
Map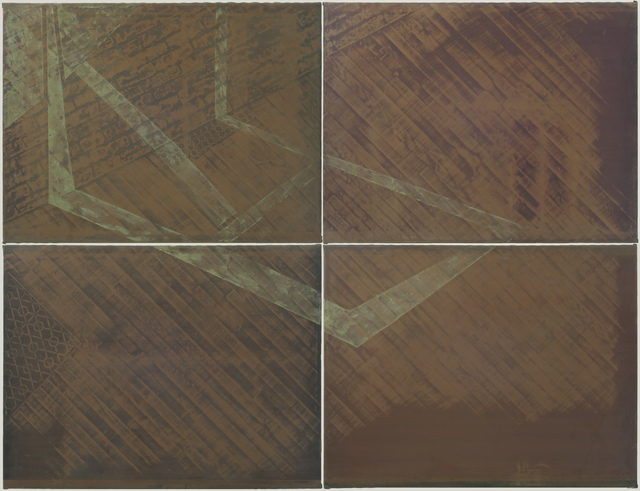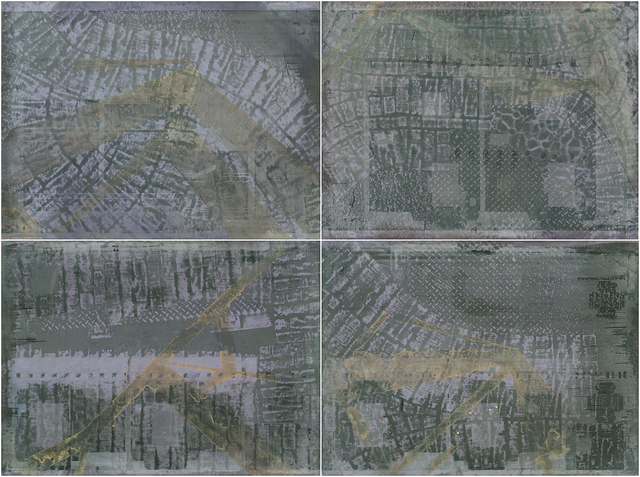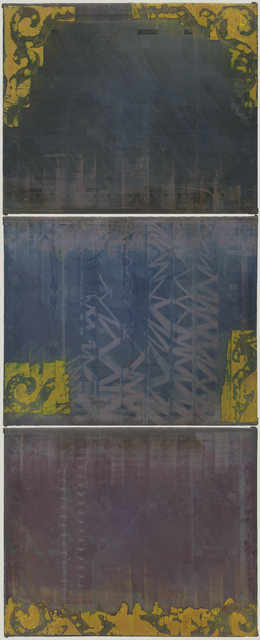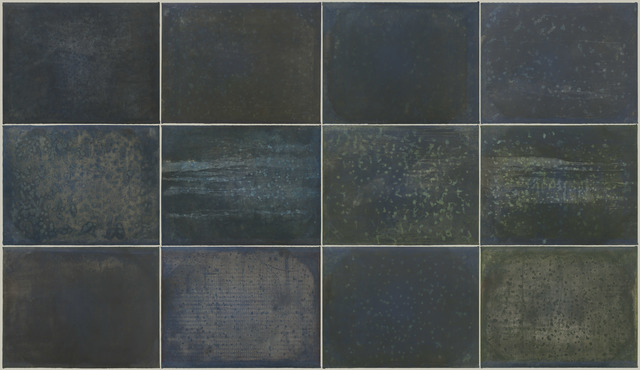 Press Release
(Buffalo, NY, February 1, 2016) John E. (Jack) Drummer (1935-2013) was an intentionally and aggressively hard-to-place artist. Craft artist, painter and sculptor fall short as descriptions for his work. Abstract and minimalist roughly define his creativity. Drummer created objects from cast off materials--wood, tar, tin, plaster, paper, rubber, steel and dyes. Working from these scraps of industrialization delivered to his doorstep, he transformed them into art. The Burchfield Penney Art Center at SUNY Buffalo State today announced it will present Jack Drummer: The Effects of Time will open Friday, February 12. The exhibition will be on view through Sunday, June 12, 2016
A maverick who came of age during the 50s and 60s, Jack Drummer worked empirically, gleaned from whatever source appealed to him, and developed a remarkable body of work, that sadly disappeared as he perpetually moved from place to place making art, marking time.
"The life Jack Drummer led is colored by auspicious beginnings, indeterminate interludes and poignant endings. Like a freewheeling character out of Kerouac's On The Road, he had a restless soul," said Doug Dreishpoon, Albright-Knox chief curator who authored the lead catalogue essay.
Dreishpoon continues, "Making art appears to be the one constant thing in a life around which everything else constantly changed. Indeed creating art, wherever he was and from whatever materials were available, became a way of dealing with life that defied as it deflected every other circumstance."
"Drummer took direction from no one," underscores Scott Propeack, Burchfield Penney chief curator and associate director. "Informed by the artistic work around him, rather than assimilate or allow his work to be defined as reactionary, he developed work from an emotional core and let material be his partner. The great accomplishment in his work was the ability to return from these harsh elements to an incredibly human place. He was the classic idea of the artist as an independent person who was going to do what he wanted."
"Jack's life was surrounded by myth and legend. I cannot confirm or deny the tales I have heard," admirably wrote Burchfield Penney project preparator Tom Holt in 2007as curator of Drummer's Beyond/In Western New York installation. "As the story goes, Drummer had a solo exhibition of his work in New York City in 1962," said Holt. "He apparently did very well, but it did not produce the euphoria for him that you might expect. Jack may have felt that seeing such a quick burst of success meant that fine art was too wrapped up in short-lived trends. He moved on to making sculpture in Hawaii, and then back to his native Buffalo in 1990."
Drummer lived through numerous movements in painting. Today, when many galleries exhibit work as part of clean, pristine installations, he created the opposite effect. "His paintings were made on the floor, and as a result dirty; yet, this is not an intentional statement about filth," describes Holt who occasionally stopped in for a visit with him. "Works in the exhibition are large wall hangings sanded, stitched and sometimes painted on with tar, taking on the color and strong smell of industrial materials. They have a musty, earthy presence. With some of the works measuring as large as 9 x 9 ft., they engulf a powerful atmosphere that can be troubling and difficult to process. Despite this darkness, the works are beautiful, and most importantly, honest and real."
Drummer's personal 2007 narrative statement reads:
"Art was always there. As a kid I was obsessed with oil cloth table covers, the Texaco gas station sign outside my window, and billboards along the road. Color combinations seemed to have one of two distinct effects - they stunned or annoyed me. Everything translated through the eye. The purity I found in studying the Classics related directly to the purity I found in painting. I discovered that i could make the things that intrigued me, not even realizing how or why they did. In the early 1950s, with the acquisition of modern art, the museum because my playground, and painting, my reality. At 20-years-old I was making my own work and testing its worth against what I saw. It became a sport, a challenge. I was particularly drawn to paintings that were not paintings, but combinations of materials as exemplified by the works of Conrad Marca-Relli, Alberto Burri, and Antoni Tapies.
Plaster, wood, metal - that is, the materials of my work became my paint and color was a fortunate accident. Moving to New York in 1959, Eleanor Ward's Stable Gallery taught me how to put my ideas together. Fifteen years working in New York City, in the 1960s as well as the 1980s, was an education and an introduction to the artists of the period. Robert mallory was my strongest personal influence. His wall pieces showed me power without flailing the paint.
For 12 made polyurethane sculpture in Hawaii. These large, organic pieces fit into the landscape without intruding. While there weren't any galleries on the islands that could exhibit these large, two-story pieces, a number were purchased for private collections, some of which I can no longer recollect. This
was a peaceful and productive time for me. When I finally returned to Buffalo in 1990, I discovered the wonderful strangeness of rubber and tar, which I continue to work in today. I have two significant bodies of work assembled (approximately 100 works) consisting of large airy-colored rubber, and its opposite in land-locked black in both rubber and tar. They are very satisfying. And art is still there."
About John Drummer
Jack Drummer, a Buffalo native, known for the paintings he created from rubber, rocks and other unconventional materials, was an uncompromising figure who eschewed the local and national art scenes in order to focus on his own work. His works are in the collections of the Burchfield Penney, Albright-Knox Art Gallery and the Whitney Museum of American Art.
Born in 1935, Drummer attended Canisius High School and Canisius College, majoring in Latin and philosophy. Along with fellow artists Wes Olmsted, Ben Perrone and others, he mounted a well-received exhibition in the courtyard of his house on Delaware Avenue and Allen Street during the first years of the Allentown Art Festival to counterbalance the commercial nature of the festival.
In the mid-1950s, Drummer moved to New York City, where he opened a restaurant, Potpourri, in Greenwich Village. His art career quickly blossomed in New York, and he was featured in several exhibitions in the Martha Jackson Gallery, at the Whitney and elsewhere. A 1962 solo exhibition of his abstract work in the Gordon Gallery received an ecstatic review in the New York Times, proclaiming his arrival on the scene.
"These constructions, which like so much modern art occupy a new area between sculpture and painting, seem to compress vast deserts of time by showing its effects, and will doubtless lead the overeducated to hieratic comparisons with ancient arts," art critic Brian O'Doherty wrote of Drummer's paintings. "Mottled and striated, they mutate through charred experiences of heat and fire, through verdigris landscapes that seem to have been lifted from watery graveyards, to subtle erosions and moltings that look as if the artist had aided their transformation over years."
According to an oft-repeated story that has become something of a legend, Drummer was so uncomfortable with the adulation he was receiving in the press – perhaps fearing it would be a corrupting influence on his work – that he abruptly left New York. He spent the next 20 years living in California and Hawaii, where he worked in a pineapple factory, before returning east in the early 1980s.He came back to Buffalo in 1985 and later moved into the first floor of a former Connecticut Street creamery that was his enclave for most of the rest of his life.
In the 1980s, Drummer's friend Bill Baker recalled, the cash-strapped artist would drive around to lots on Buffalo's East Side to pick up rubber and other raw materials that he would use to create work for the next 30 years.
In the summer months, Drummer could often be found sitting on a chair outside his studio, reading the newspaper or chatting with other neighborhood characters. His gritty first-floor space, with a wood stove in the center, a salvaged canoe in the corner and newspapers and magazines scattered around, was filled with dozens of dusty canvases from the past 30 years. The paintings have since been moved to a secure space, Moses said.
He continued to work even as his health deteriorated in recent years and his work was included in the regional exhibition Beyond/In Western New York in 2007.
Follow Artists In This Show