Fall Show: The Corridors Gallery at Hotel Henry
"The Corridors Gallery at Hotel Henry, A Resource:Art Project" is scheduled to open the fourth in its series of exhibition programming on Friday, September 21st.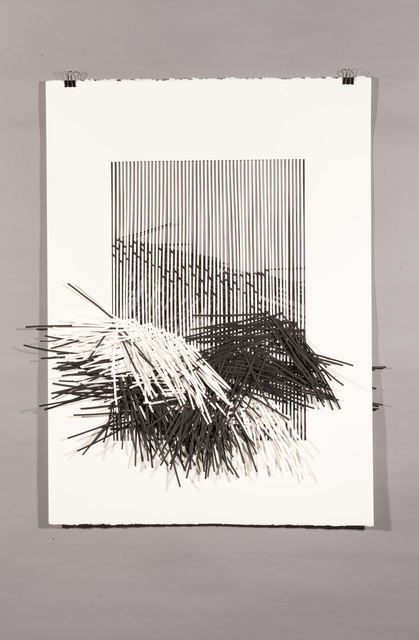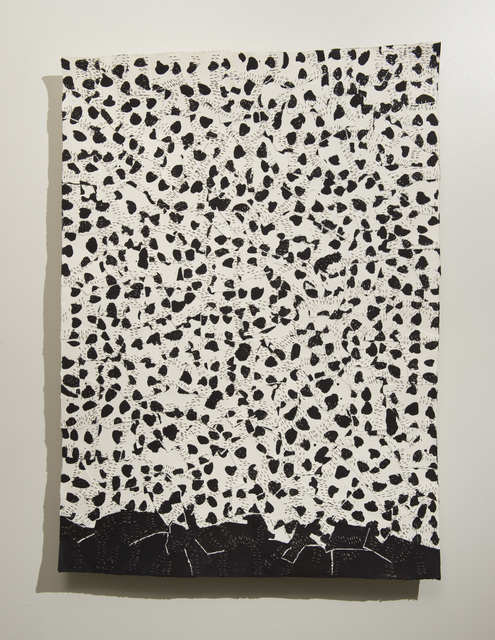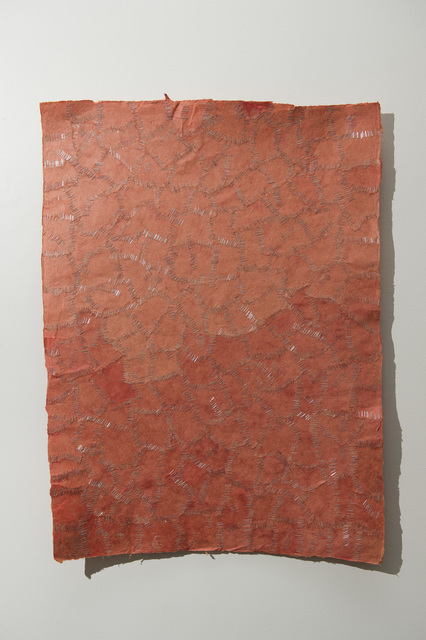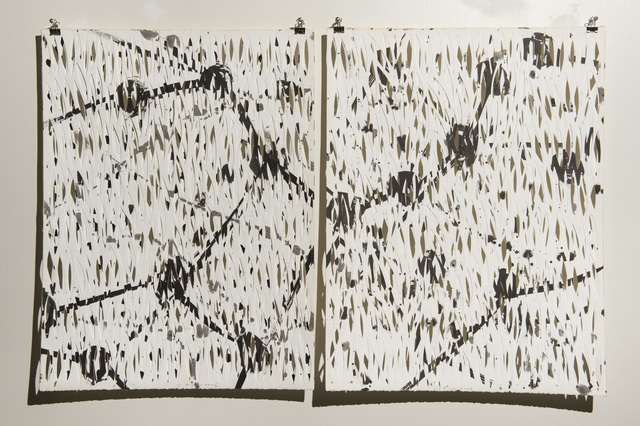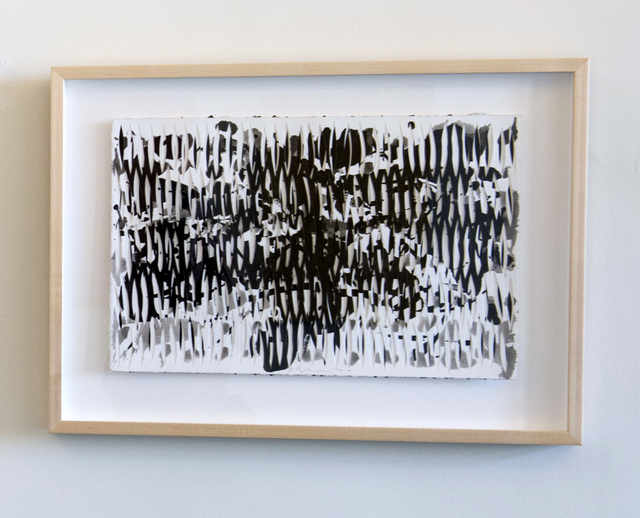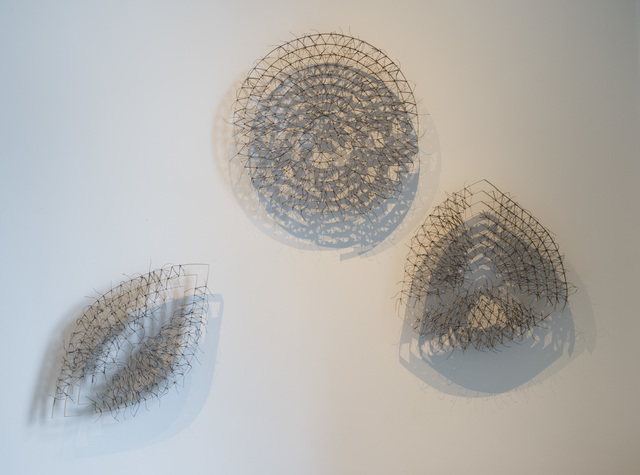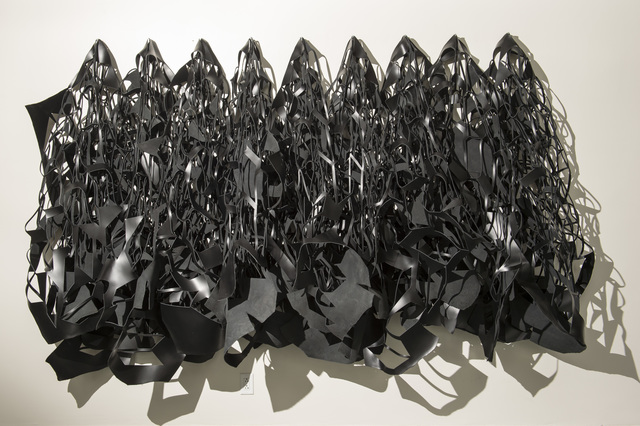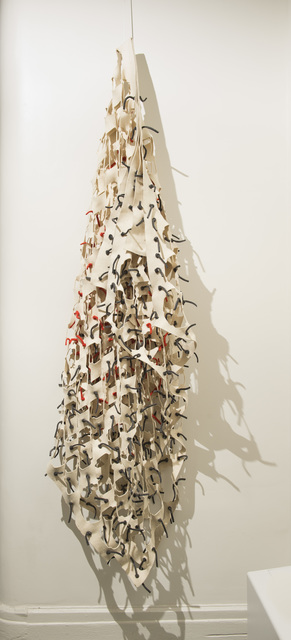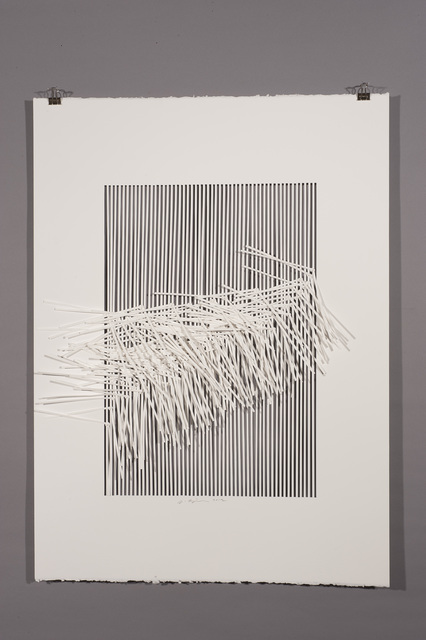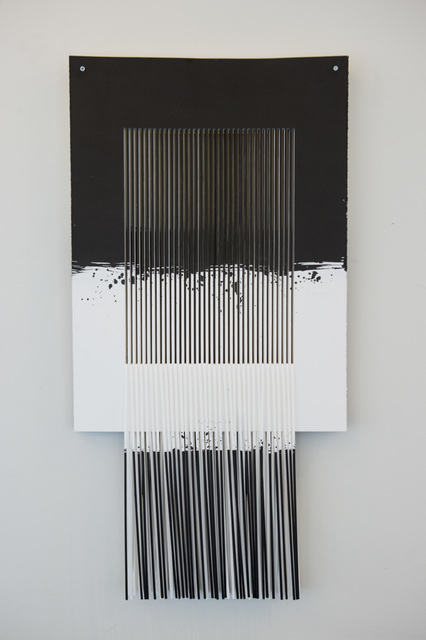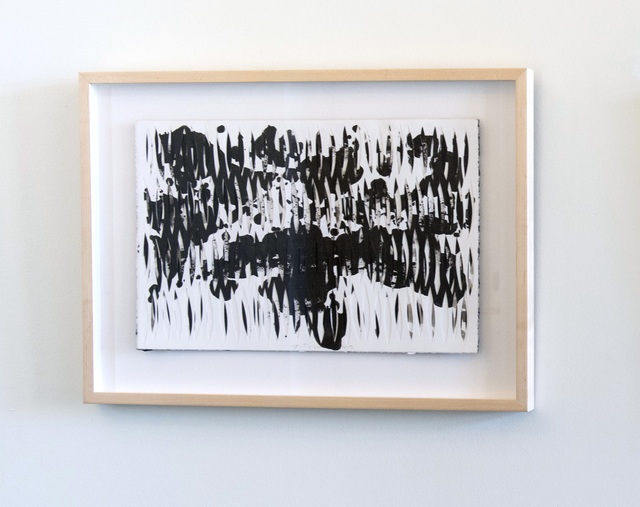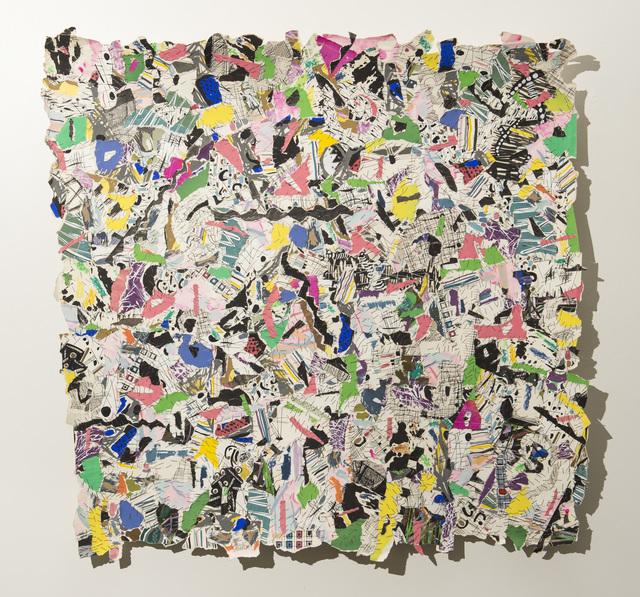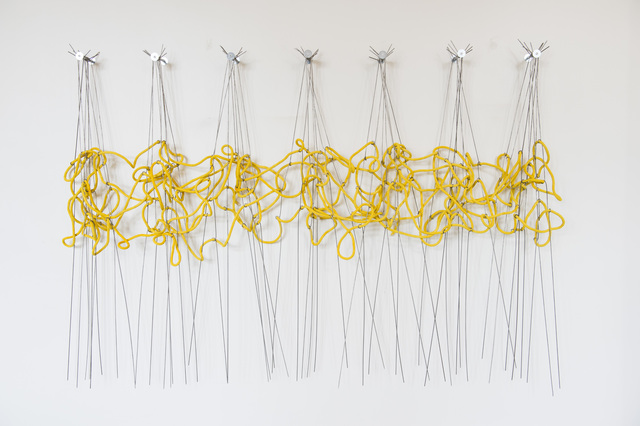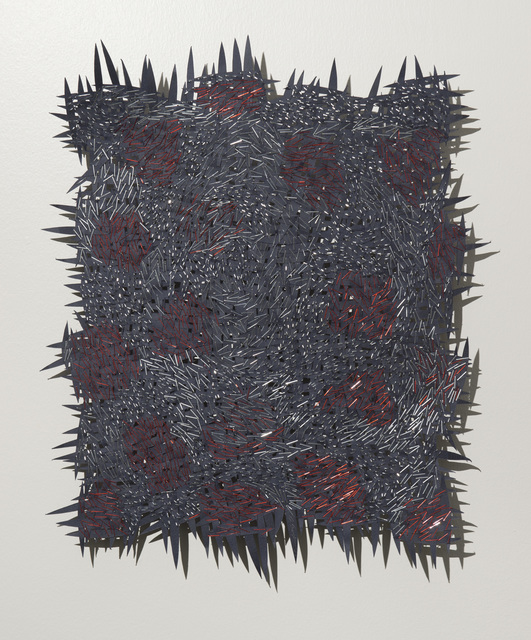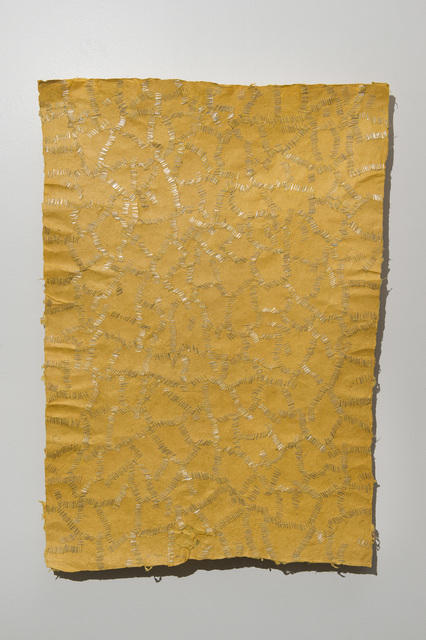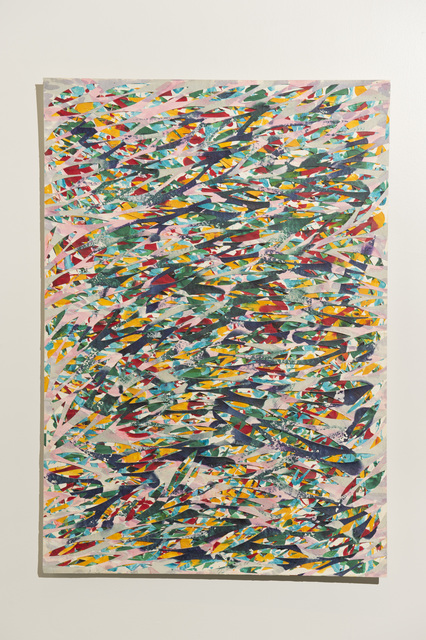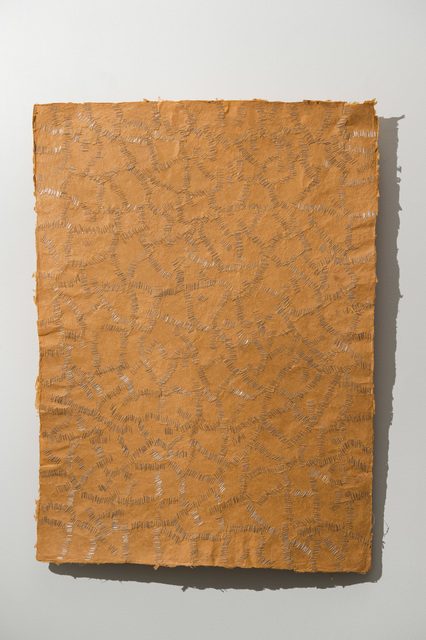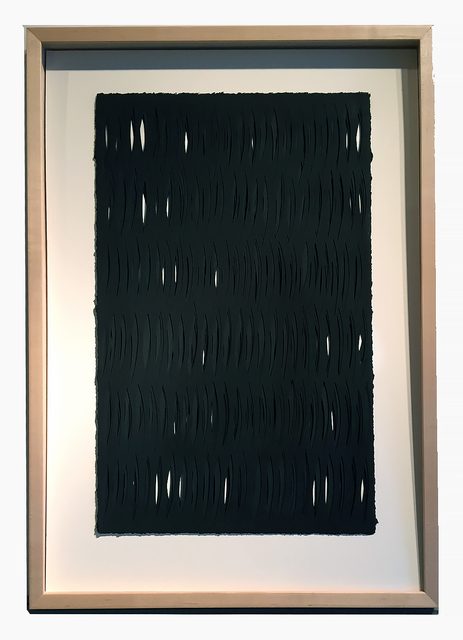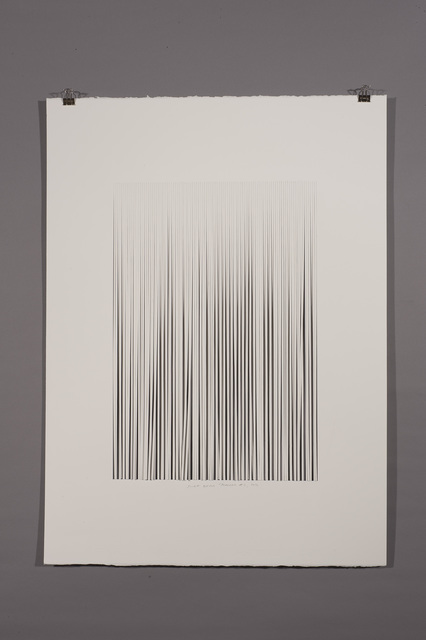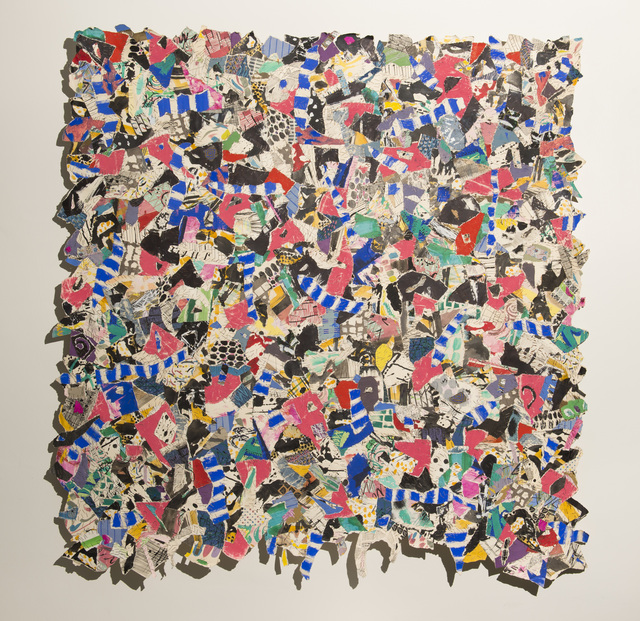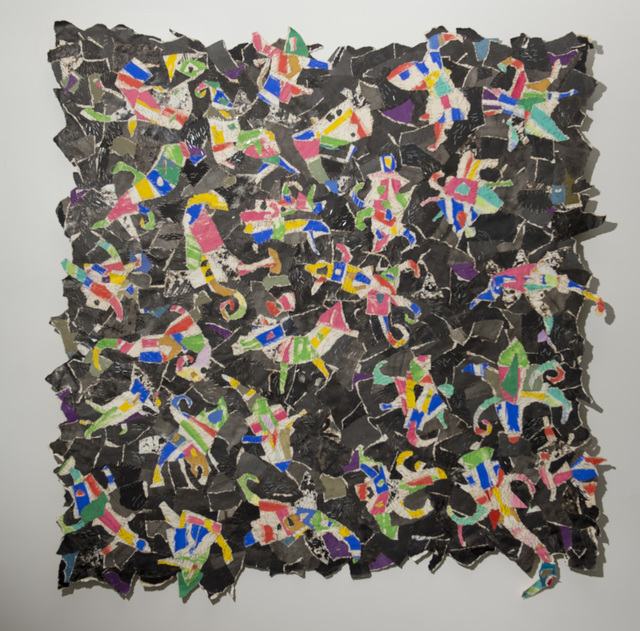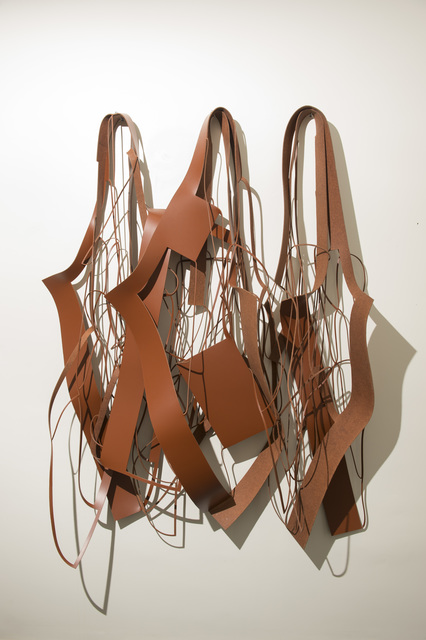 Press Release
"The Corridors Gallery at Hotel Henry, A Resource:Art Project" is scheduled to open the fourth in its series of exhibition programming on Friday, September 21st. This event has been organized to coincide with Hotel Henry's Art Walk, which showcases the hotel's evolving art program. The exhibition, featuring solo installations by six artists, opens with a public reception 5:30 - 7:30 pm on September 21st on the second floor of the hotel. The exhibition will remain on view through November 18th and is viewable during the hotel's business hours (please check in at the second floor reception desk). Hotel Henry's museum-quality walls, vast spaces, and dedication to community collaboration align naturally with Resource:Art, a unique partnership that brings together the talents of three independent WNY gallerists: Anna Kaplan (Anna Kaplan Contemporary), Elisabeth Samuels (Indigo Art) and Emily Tucker (Jinxie Tucker, Benjaman Gallery). For more information, please contact Kristine Pottle at k.pottle@hotelhenry.com.
The installation includes work by:
Reed Anderson
Jozef Bajus
Roberley Bell
Julia Bottoms
Lyn Carter
Biff Henrich
---
Jozef Bajus - East Wing Guest Room Corridor
The selection of work included in the Corridor Gallery, represents a large span of time, included pieces from Bajus' first solo exhibition in Slovakia. Consistent throughout, is Bajus' belief that "beauty is everywhere, not just in nature, we just need to open our eyes and listen with our hearts". Frequently, the work is created using discarded detritus or industrial remnants. Bajus transforms these unassuming materials into intricate, elegant, impactful objects that deal with color, surface, texture, shadow and spatial relationships. These same works call attention to environmental concerns Bajus notes, "nothing ever goes away, rather, everything stays, the same or in slightly altered form, but still remains." Bajus' work reveals the hidden beauty inherent in even the most mundane materials.
Jozef Bajus is an award winning mixed media artist. Originally from Slovakia,Bajus received his MFA from the Academy of Fine Arts and Design, Bratislava, Slovakia. He began his teaching career in 1990 during the Velvet Revolution, an exciting and tumultuous time in Slovakia's history. Since that time, Bajus has held positions of visiting scholar, instructor,& coordinator, at many colleges and programs in the United States and abroad, including, Rhode Island School of Design, Slippery Rock University,Haystack Mountain School of Crafts, Penland School of Crafts, Arrowmont School of Crafts, Kanazawa College (Japan), & Jianxing University,(China). Currently, Bajus is an Associate Professor at SUNY Buffalo State College and serves as coordinator of the Fibers/Design Program.
His career has earned him numerous prestigious awards and recognitions,including, 1st Place Triennial of Pattern, Budapest, Hungary,Triennial of Tapestry, Muzeum Wlokienictva Lodz, Poland, the George Soros Fellowship Award; Residency at Rutgers University and the Judith Brodsky Center for Print and Paper, New Brunswick, New Jersey, Esprit de Corps Award, Burchfield Penney Art Center, Buffalo, NY, & the Henkel Award, Bratislova, Slovakia. Additionally, his work has been exhibited in numerous one person and group exhibitions, nationally and internationally, and is included in the collection of many museums and collections worldwide., including the Slovak National Gallery, Bratislava,The City Gallery of Bratislava-Mirbach Palace,Slovakia,the Gregg Museum of Art & Design, Raleigh North Carolina,,the Racine Art Museum, Wisconsin, The Moravian Art & Craft Museum, Czech Republic, and The Burchfield Penney Art Center, among others.
Lyn Carter - East Wing Connector
Installed in the East Wing Connector is a three-part textile work created by Lyn Carter especially for this site. "Snakes and Ladders" presents a play of upward and downward forces, not so much struggling with each other as they are taking turns in a back and forth dance. Pure black shapes knocked through with holes that mimic the overall form, hit you when you enter the corridor from one direction. From the other direction, the face of the work is clothed in a pattern that flows and bubbles upward, adding to the forces already at work.
Lyn Carter holds an AOCA from the Ontario College of Art and an MFA from York University. Carter has exhibited across Canada, the U.S.A., Australia, Britain, Spain, Mexico and China. In 2008 she was commissioned to create a major site-specific work for the Third Guangzhou Triennial in Guangzhou, China. Most recently she was invited to exhibit in the Hangzhou Triennial of Fiber Art 2016, Zhejiang Art Museum, Hangzhou, China. Carter's major solo exhibition, The 11th Line, curated by Textile Museum of Canada Chief Curator Sarah Quinton is currently on view at Musée d'art de Joliette, Quebec. Carter's work is included in many public and private collections, including the Albright-Knox Art Gallery; Cambridge Gallery, Cambridge, Ontario; Sheridan College, Oakville, Ontario; AstraZeneca Collection, Mississauga, Ontario; Peel Art Gallery, Museum and Archives; Dalhousie Art Gallery, Halifax, Nova Scotia; Gallerie Expression, Saint-Hyacinthe, Quebec. Carter teaches sculpture in the Art & Art History Program, a joint program between Sheridan College and the University of Toronto Mississauga. Carter lives and works near Grand Valley, Ontario.
Biff Henrich - West Wing Guest Room Corridor
Installed in the West Wing Guest Room Corridor are works from Biff Henrich's series The Structure of Things (Part 1). All of the photographic images presented were taken by the artist at night under moonlight, sometimes in near complete darkness. In many ways, the camera equipment was the first to "see" what is actually a nocturnal image, not fully visible to Henrich until he was back in the studio. There is a palpable quiet and haunting stillness in these images as well as a surreal quality thanks to the quality of light, reminiscent of Magritte's "Empire of Light." The reliance on the camera itself is referenced in the series title and the viewer is given the unusual task of sorting out the subtle magical, visual landscape- the otherworldly from the mundane.
Biff Henrich is a photographer based in Buffalo. He is represented in several public and private collections including Los Angeles County Museum of Art, San Francisco Museum of Modern Art, and Princeton University Gallery of Art. Henrich's work has been exhibited nationally including locally at the Albright Knox Art Gallery, the Burchfield Penney Art Center, CEPA Gallery, and Visual Studies Workshop in Rochester. He has also been included in exhibitions at P.S. 1, Artists Space in New York, and Contemporary Art Museum of Houston. During the Late 1970's and early 1980's Henrich served as Director of CEPA Gallery where he is currently on the Board of Directors. Henrich is also a musician, arts administrator, educator and professional commercial photographer and was one of the original members of the punk band The Vores.
Roberley Bell - West Wing Connector
Roberley Bell's work is inspired by nature and rooted in the art historical tradition of organic abstraction. Her practice draws on the world around her, in particular the observation of nature within the built environment. Bell's work both abstracts and borrows from the natural world to reveal hyper-realized fantastical compositions. Color, pattern and form are essential elements in her sculptural compositions.
Bell spent her childhood in Latin America and Southeast Asia. She attended the University of Massachusetts and State University of New York at Alfred from where she holds an MFA in Sculpture. Bell is the recipient of many grants and fellowships including, a Pollock Krasner Fellowship and a 2010 Senior Scholar Fulbright to Turkey. Bell's Fulbright topic, The City as Site of Intervention, resulted in a series of projects in public spaces throughout the city of Istanbul. Bell has received numerous residency awards both nationally and internationally including, most recently at the Hillwood Museum and Gardens, Washington, DC; Institute for Electronic Arts, Alfred University, Alfred, NY; and Visual Studies Workshop, Rochester, NY. Recent solo exhibitions include, The Shape of the Afternoon, 2014, at the deCordova Museum and Sculpture Park, Lincoln, MA; In Conversation, 2015, The Hermitage Museum and Gardens, Norfolk ,VA; and Early One Morning, 2016, BT&C Gallery (now Anna Kaplan Contemporary), Buffalo, NY. Bell has an upcoming solo exhibition at Anna Kaplan Contemporary October 25 - November 23, 2018. Recent public projects include "a visitor and one other" installed this year in Amherst, MA in an exhibition organized by UMASS Amherst and the University Museum of Contemporary Art and Locus Amoenus, installed at Tifft Nature Preserve in Buffalo as part of the Albright-Knox Art Gallery's Public Art Initiative. Bell has also completed public projects in Toronto, Cambridge, Pittsburgh, Chicago, Baltimore, Albany, Istanbul, Turkey and Kaliningrad, Russia. Bell lives and works in Western New York.
Reed Anderson - Historic stairway
Installed in the historic stairway is a monumental work by Reed Anderson, which the artist created especially for this space. RoShamBo is from a recent series of "banner paintings" sewn from ripstop nylon in vibrant (even jarring) color combinations. The fabric recalls sails, kites, or parachutes and hot air balloons. Accompanying this piece are four framed mixed media works on paper from Anderson's continuing PapaObject series. This most intimate in the artist's oeuvre, relate to a childhood surrounded by overwhelming material culture. Through this series, Anderson digests and reclaims objects familiar to him from auction catalogues and books in his visual library. He explains:
"I grew up in a house full of art and objects, things everywhere ...I see these paintings as object-posters that lay claim to the things familiar to me, but that are long gone. In another way, they are actively challenging a marketplace gone off the rails by re-representing objects of cultural import as similar to a supermarket's daily deals and specials poster." The "PapaObject" works acknowledge the artist's own history as well as the larger history of aesthetics, with a prescient look towards the future.
Reed Anderson was born in 1969 in New York, NY. He studied at both the Cleveland Institute of Art (where he studied painting with Julian Stanczak, a major influence in his creative practice) and the San Francisco Art Institute where he received a BFA in Printmaking. He also holds an MFA in Studio Art from Stanford University. Anderson has been exhibiting his work nationally and internationally for over 25 years. Anderson has a solo exhibition, DayBreaker, which runs September 6 - October 6, 2018 at Anna Kaplan Contemporary. Anderson's work is featured in numerous public and private collections, notably the Museum of Modern Art, NYC; the Albright-Knox Art Gallery; The West Collection, Philadelphia; The Olbricht Collection, Essen, Germany; and The Thyssen-Bornemisza Art Contemporary, Austria. Anderson currently lives and works in Great Barrington, MA where he and his family recently relocated after many years of living in New York City.
Julia Bottoms Second Floor Lounge
On view in the second floor lounge are a series of portrait and still life paintings by Julia Bottoms. Bottoms uses traditional oil paint and classical portraiture. Through her use of implied nudity, and realistic body types she is able to express the vulnerability and innocence of her specific subjects as well as that of the human race as a whole.
Julia Bottoms is a Buffalo-based artist who creates realistic and recognizable representations, using portraiture to give a glimpse of people of color as sensitive, sincere, and multi-faceted—characteristics that the artist feels are often missing in mainstream portrayals. Bottoms has previously focused on depictions of men in part because she feels there is a "certain level of expressive privilege often denied to men by our culture." This situation allows her the freedom to explore and deviate from notions of accepted, but deeply flawed, racial stereotypes and distorted gender roles. Recently her work has slightly expanded to encompass aspects of character in general. Bottoms feels that in a culture that so often markets reductive representations of the beauty, grace, and intellect of people of color, it is necessary to produce and promote nuanced and constructive images that actively break that cycle. Bottoms proudly asserts, "People of color have been trapped in someone else's narrative for too long, and when we have tried to write our own, we have often been erased from the mainstream's history books. I believe it is time for us to use the talents we possess to speak our truth. Our lives are worthy of dialogue." Bottoms has exhibited regionally, including the Buffalo Arts Studio exhibition "Tinted: A Visual Statement on Color, Identity, and Representation" (April 28–June 2, 2017). Bottoms is the inaugural artist for the Open Buffalo Emerging Artist Series. She is also a contributing writer for AFROPUNK.
Follow Artists In This Show