Philip Colbert: New Paintings
Gazelli Art House presents Philip Colbert's 'New Paintings' exhibition at the Saatchi Gallery.
Oct 3rd – 30th 2017
London, Saatchi Gallery Duke of York's HQ, King's Road
Map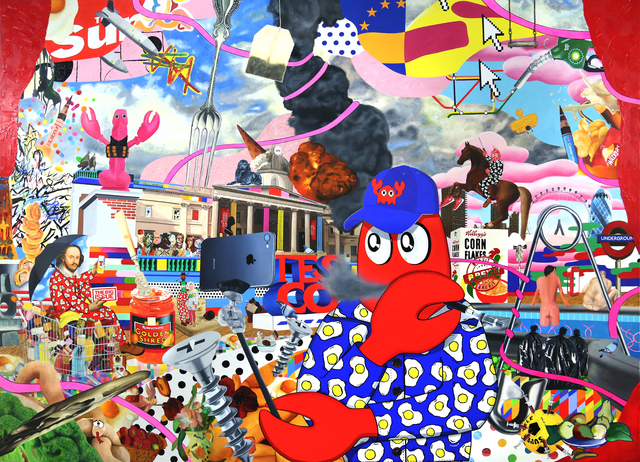 Press Release
Painting goes pop again!
Philip Colbert unveils monumental new artworks presented by Gazelli Art House at the Saatchi Gallery
'New Paintings' will exhibit during Frieze from October 3rd - 16th.
#philipcolbert #saatchigallery #gazelliarthouse #popart #newpaintings #frieze
Philip Colbert expands his pop universe with his inaugural solo show of large scale paintings presented by Gazelli Art House at the Saatchi Gallery during Frieze London, starting 3 October, 2017.
Colbert's boisterous multi-disciplinary art projects have been acclaimed by fashion icons such as Karl Lagerfeld and Lady Gaga and featured in pop up exhibitions worldwide at Art Basel, Frieze London, and Tate Modern.
Previously described by American Vogue's Andre Leon Talley as "the godson of Andy Warhol", Colbert presents eight, large-scale oil on canvas paintings bursting with contemporary culture and art history references. Conceived as a dialogue between the artist and his pop forefathers, the paintings trace Colbert's autobiographical journey within his unique creative landscape.
Follow Artists In This Show