SculptureCenter
UNTITLED Miami Beach 2017
SculptureCenter will feature Limited Editions by Nairy Baghramian, Rochelle Goldberg, Elizabeth Jaeger, Sanya Kantarovsky, Katrín Sigurdardóttir, and Anicka Yi at booth C1 at Untitled, Miami Beach.
UNTITLED Miami Beach 2017
Dec 6th – 10th 2017
Booth C1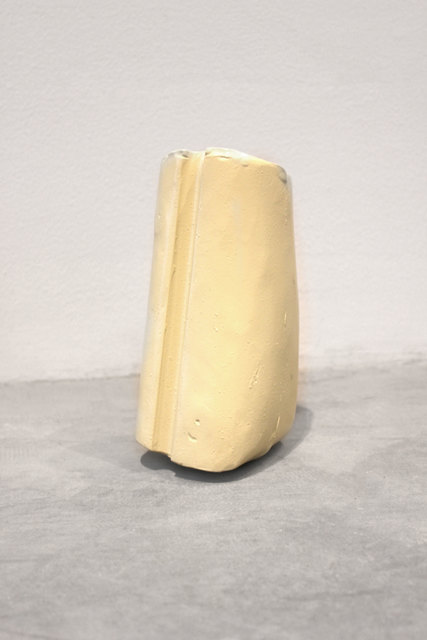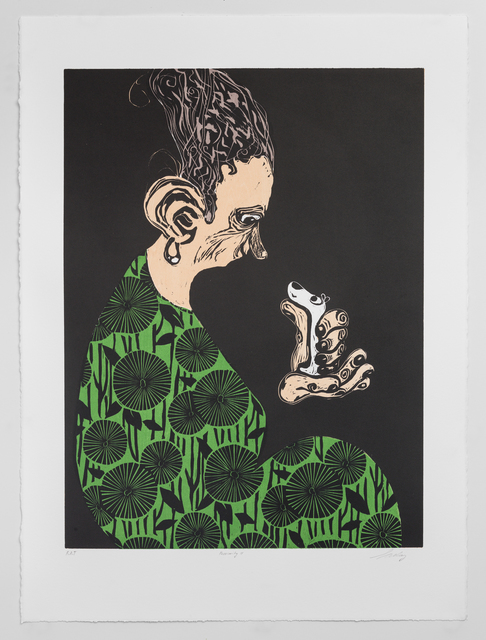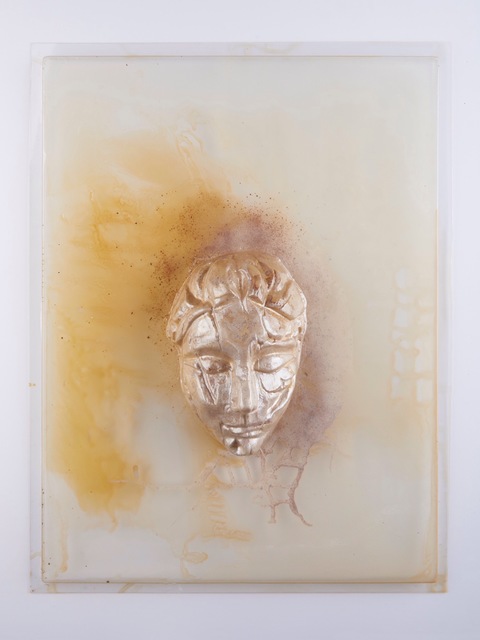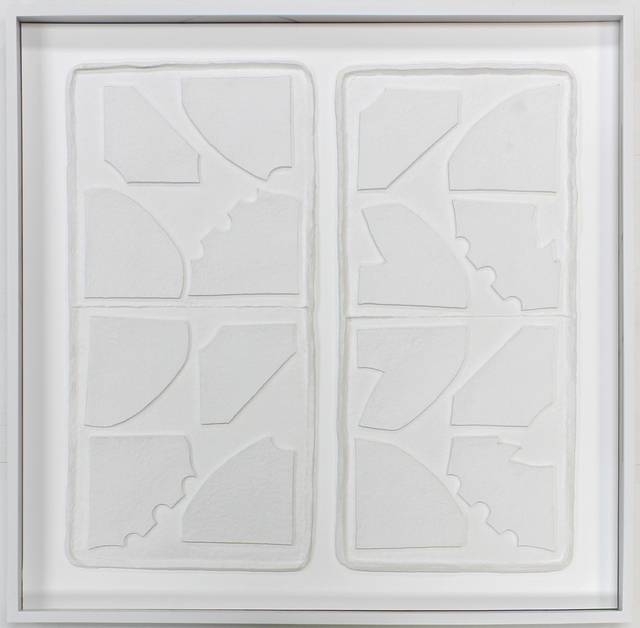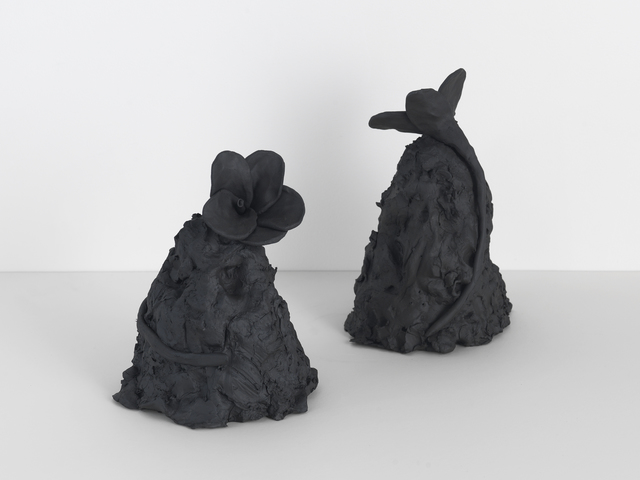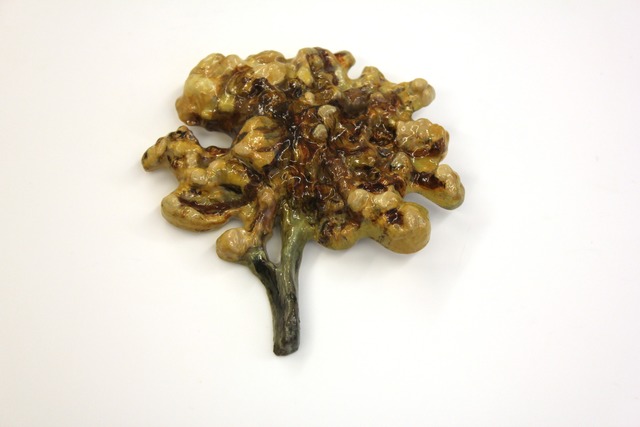 Press Release
SCULPTURECENTER PRESENTS SPECIALLY COMMISSIONTED WORKS FROM SIX ARTISTS AND PROVIDES PROGRAMMING FOR UNTITLED RADIO WITH A CONVERSATION BETWEEN MARY CERUTI AND KATIE STOUT
SculptureCenter is pleased to participate as a nonprofit exhibitor in the 2017 edition of Untitled, Miami Beach for the first time with a selection of works from SculptureCenter's Limited Editions program. SculptureCenter's Limited Editions are specially commissioned works by some of today's most innovative artists. All proceeds from Limited Editions directly support SculptureCenter's diverse programming. The museum's Untitled, Miami Beach booth will feature works by Nairy Baghramian, Rochelle Goldberg, Elizabeth Jaeger, Sanya Kantarovsky, Katrín Sigurdardóttir, and Anicka Yi.
Each of the artists has exhibited with SculptureCenter in the past five years and had the opportunity to create Limited Editions for the museum. SculptureCenter will present works by Nairy Baghramian, who had her first solo exhibition in the United States at SculptureCenter in 2013, as well as a limited edition woodcut print by Sanya Kantarovsky who participated in the acclaimed exhibition, The Eccentrics (2016). Also available, a newly commissioned series by Rochelle Goldberg, who had her first solo museum exhibition with SculptureCenter in 2016, and unique ceramic works by Elizabeth Jaeger. SculptureCenter will additionally present a cast paper edition by Katrín Sigurdardóttir that emerged from her critically acclaimed work Foundation for the Icelandic pavilion at the Venice Biennale in 2013. Lastly, SculptureCenter will display unique ceramic casts of a single tempura-fried flower from 2016 Hugo Boss Prize winner, Anicka Yi.
As part of their partnership with Untitled, SculptureCenter will participate in Untitled, Radio, broadcasting live from the fair for visitors on site and streamed for audiences elsewhere. SculptureCenter's broadcast, airing Wednesday, December 6, 5:30-6:30pm, will be Executive Director and Chief Curator Mary Ceruti in conversation with Brooklyn-based designer Katie Stout about her solo exhibition at Nina Johnson, Miami and about artist Nicola L., whose retrospective Nicola L.: Works 1968 to the Present is on view at SculptureCenter in New York. A recording of the Untitled, Radio program will be available on Wynwood Radio's web stream at wynwoodradio.com from December 5 – December 10, 2017.
About SculptureCenter
SculptureCenter leads the conversation on contemporary art by supporting artistic innovation and independent thought by highlighting sculpture's specific potential to change the way we engage with the world. Positioning artists' work in larger cultural, historical, and aesthetic contexts, SculptureCenter discerns and interprets emerging ideas. Founded by artists in 1928, SculptureCenter provides an international forum that connects artists and audiences by presenting exhibitions, commissioning new work, and generating scholarship.
Over the past 18 years, SculptureCenter has presented works by nearly 750 emerging and established artists through our annual exhibition program, and today, SculptureCenter is considered one of New York's most adventurous kunsthalles. Placing importance on investment, inclusiveness, independence, transparency, and rigor, SculptureCenter has developed a strong reputation for championing
under-recognized and emerging artists, many of whom have gone on to celebrated and substantial careers such as: 2016 Turner Prize nominee Anthea Hamilton, Sanford Biggers, Nairy Baghramian, Tom Burr, Liz Glynn, Rochelle Goldberg, Camille Henrot, Leslie Hewitt, Rashid Johnson, Ugo Rondinone, Katrín Sigurdardóttir, Alexandre Singh, Monika Sosnowska, Gedi Sibony, Mika Tajima, and recent Hugo Boss Prize winner Anicka Yi.
As a non-collecting museum, SculptureCenter's annual exhibition program includes 1-2 commissioning programs by mid-career artists, 10-15 projects by emerging artists, and 3-6 solo and group exhibitions in addition to an exciting series of special projects by emerging artists through In Practice, an open call program, and Public Process, a public art and education initiative for high school students. SculptureCenter continuously offers a dynamic series of free public programs and events that feature artist talks, performances, film screenings, and concerts, as well as publications.
Nicola L.: Works, 1968 to the Present is supported by Linda Mirels and Gerard Mossé, Amy and Ronald Guttman, and Ursula Hauser. Kelly Akashi: Long Exposure is supported by Brenda Potter, Mary Hoeveler, Mihail Lari and Scott Murray, Anthony Grant, and Susan Steinhauser and Daniel Greenberg.
SculptureCenter's exhibition, program, and operating support is generously provided by grants from the Lambent Foundation Fund of Tides Foundation; the Kraus Family Foundation; the A. Woodner Fund; Jeanne Donovan Fisher; the Seth Sprague Educational and Charitable Foundation; New York City Council Majority Leader Jimmy Van Bramer; and contributions from our Board of Trustees and Director's Circle. Strategic planning support is provided by the LuEsther T. Mertz Fund of The New York Community Trust. Additional funding is provided by the Milton and Sally Avery Arts Foundation and contributions from many generous individuals.
SculptureCenter's programming is supported, in part, by public funds from the New York City Department of Cultural Affairs in partnership with the City Council, and made possible by the New York State Council on the Arts with the support of Governor Andrew M. Cuomo and the New York State Legislature.
Follow Artists In This Show