Jason Krugman: New Methods Lights in Space
Jan 19th – Feb 23rd
New York, 335 W 38th street
Map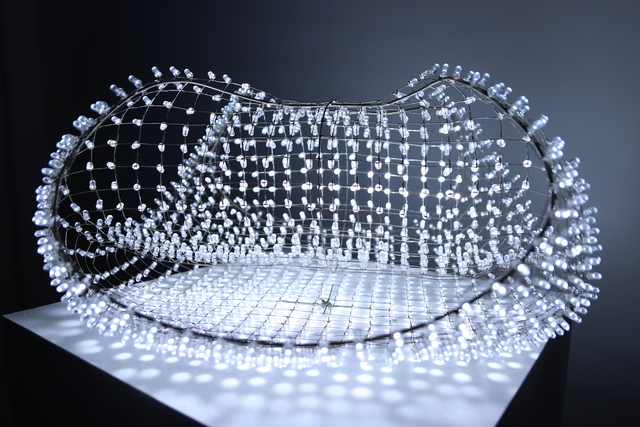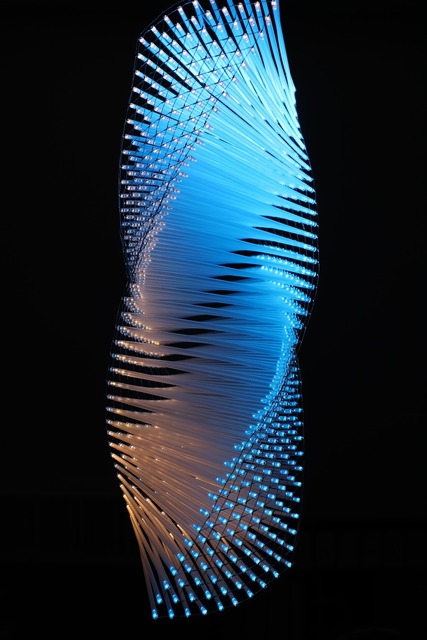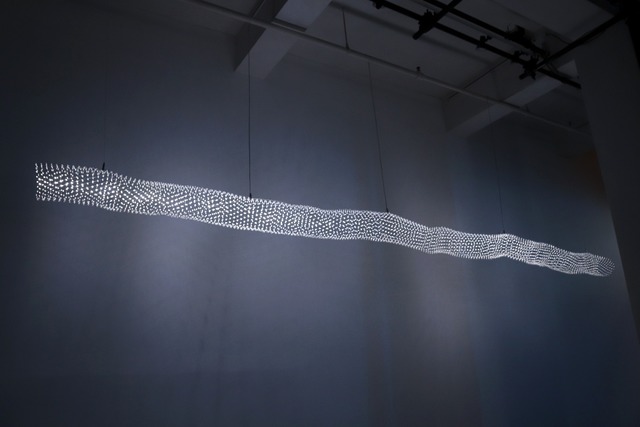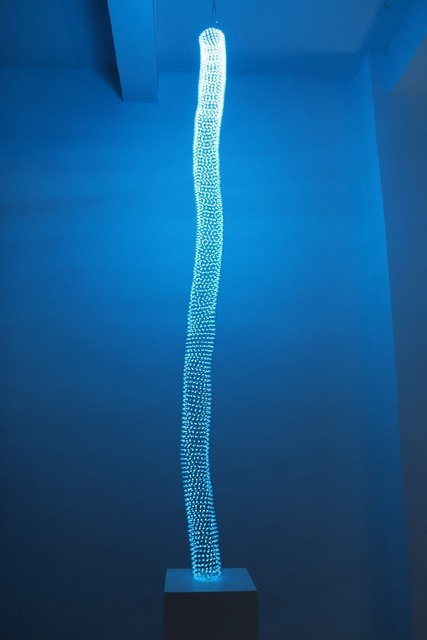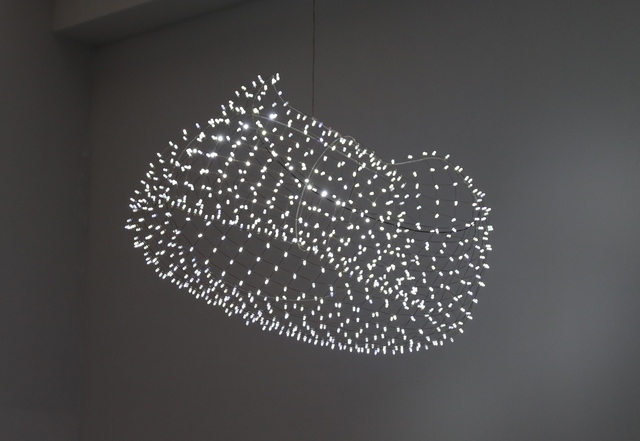 Press Release
On 19 January 2018, SL Gallery presents "New Methods: Lights in Space" an exhibition of light
sculptures by artist JASON KRUGMAN in New York City.
Jason's body of work relates to placing multitudes of illuminated points within space which has led
him to develop a variety of his own electrical systems using metals, custom connectors and LED light
sources. His pieces often use their physical structure to conduct electricity to the light sources,
eliminating most of the insulated wiring and connectors which allow thousands of lights to sit softly
among minimal wire forms. "New Methods: Lights in Space" features a selection of sculptures that
represent the heart of his practice as an artist while pushing the boundary of what is possible in
arranging lights and electricity in space. The work in this show highlights these systems, using LEDs
and low voltage electricity to place light sources in a variety of 3-dimensional topographies.
"My work is an ongoing exercise in engineering and aesthetics, a process of discovery in which I
actively retain the freedom to study and create forms of both subjective and objective beauty. I strive
for symmetry while uncovering subtle idiosyncrasies inherent to natural form. Sculptures that deliver
electricity must follow a set of guiding rules. Their forms are driven by function, light, sound and
motion and can be projected through their structures by transferring low-voltage electricity
throughout."
Jason Krugman attended Tufts University where he studied Economics and Fine Arts and later
enrolled at the Interactive Telecommunications Program (ITP) at New York University where he
learned about microcontrollers, soldering, digital fabrication and new materials. His thesis at ITP, a
wind sensitive LED array, was blogged about by rapper Kanye West which in turn got him his first
major commercial commission. Since then, Krugman's works have been exhibited in national venues,
including Thomas Riley Gallery (Naples, FL, 2016), Coral Springs Museum of Art (Coral Springs, FL,
2014), and MoMA (Online exhibition, 2013) as well as notable commissions including Jack Resnick
and Sons, GE, United Colors of Benetton, and The CW Television Network. Most recently, he was
included in the December 2017 group exhibition The Glorious Object at Patrick Parrish Gallery in New
York City.
This marks Jason Krugman's first solo exhibition with the Gallery. "New Methods: Lights in Space" at
335 West 38th Street, remains on view through 23 February 2018.
Follow Artists In This Show