Art in the Making. From idea to masterpiece. An exhibition about artistic creation
How is a work of art made? How does an artist progress from the initial idea to the finished masterpiece? That is the question addressed the exhibition. You can examine the works and methods of some of the greatest figures of art history in this winter's major special exhibition a
Feb 8th – May 6th
Copenhagen, Sølvgade 48-50
Map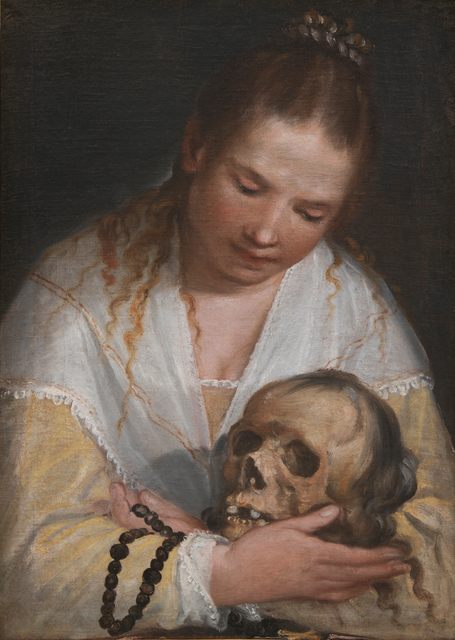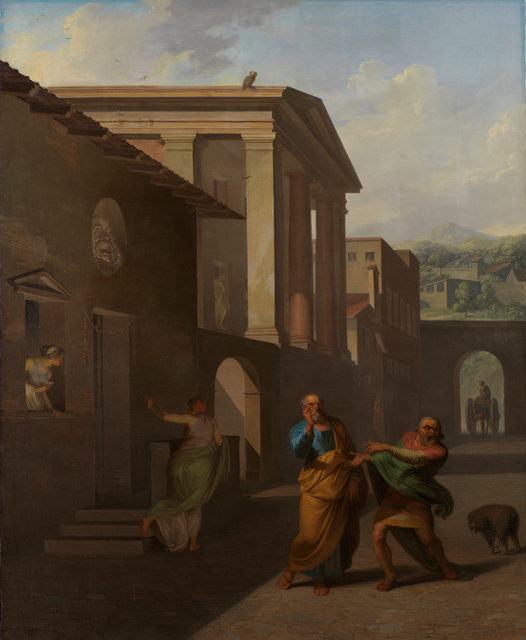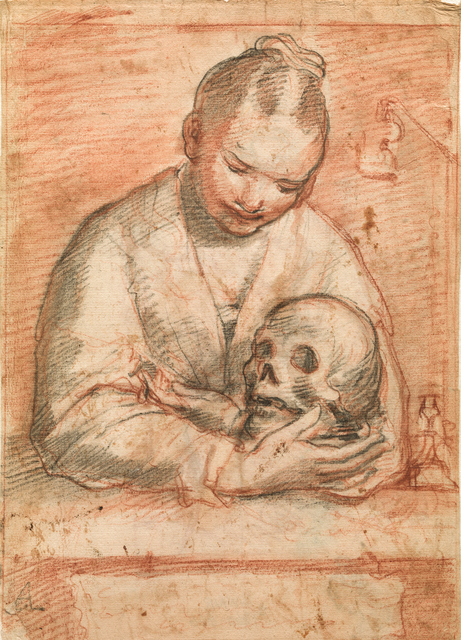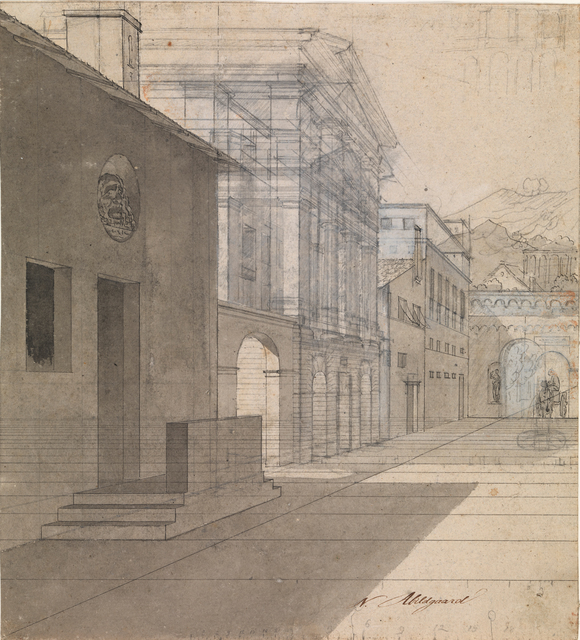 Press Release
From idea to masterpiece.
A new exhibition at the National Gallery of Denmark (SMK) discusses how artistic creativity has found expression through the ages while also refuting the Romantic notion of the lonely artist-genius who, in a momentary rush of inspiration, creates a unique masterpiece independently of time and place.
Throughout the spring of 2018, SMK visitors can explore works by Donato Bramante, Paolo Veronese, El Greco, Rembrandt van Rijn, Edgar Degas, Nicolai Abildgaard, Bertel Thorvaldsen, Christen Købke, P.S. Krøyer and many other great masters of art history. The exhibition Art in the Making delves into the artists' creative processes, offering insight into their deliberations as they created their works.
For how is a work of art made? How do ideas arise, and what processes does the work undergo before it is finished? These questions are addressed in this exhibition, which invites visitors to trace the evolution of selected works of art – from the initial idea to the finished work.
Presenting more than 150 drawings, fine-art prints and paintings dating from the fifteenth to the twentieth century, the exhibition allows visitors to explore the relationships between sketches and finished works – and how artistic creativity has unfolded itself in different ways through the ages.
The exhibition shows rarely-seen works from the Royal Collection of Graphic Art as well as a range of major masterpieces from e.g. the Louvre in Paris, British Museum in London, The Metropolitan Museum of Art in New York and the Nationalmuseum in Stockholm
The myth of the creative genius
There are many myths about how a work of art is created. Most of them share the assumption that artists possess special creative gifts that set them apart from other people. Inspiration, the ability to see possibilities that are hidden to ordinary mortals, and the ability to engross oneself completely in one's work are the three most frequently seen factors in the various myths about how art is made.
The exhibition Art in the Making deflates these myths by demonstrating how creativity is very much a working process. And that most artists have made their works of art through the application of experience, craftsmanship and hard work, with each finished work being preceded by plenty of sketches.
A lifetime of research
The exhibition Art in the Making is based on the lifelong study of Old Master drawings conducted by Chris Fischer, senior researcher and head of SMK's Centre for Advanced Studies in Master Drawings. An internationally acclaimed expert, Fischer has conducted extensive research within the field and arranged exhibitions at institutions such as the Louvre in Paris, the Uffizi in Florence, the Courtauld Gallery in London and Museum Boijmans van Beuningen in Rotterdam. He is the world's foremost expert on the work of the Italian Renaissance artist Fra Bartolommeo, who ranks alongside Leonardo da Vinci, Raphael and Michelangelo as one of the four pre-eminent artists of the High Renaissance.
The exhibition is accompanied by a comprehensive book written by Chris Fischer. Here, selected works of art are subjected to a close study of the creative process, exploring every step from idea to finished work. The author also considers factors such as tradition, finances and societal demands and how they have influenced the working procedure as well as the finished work of art.
ART IN THE MAKING
From idea to masterpiece. An exhibition about artistic creation
February – 6. May 2018
Download high-resolution press photos
Also opening on 6 February: Ursula Reuter Christiansen: The Executioner
For more information, please contact:
Chris Fischer
Head of SMK's Centre for Advanced Studies in Master Drawings, Senior Researcher
Tel.: +45 2552 7212
Email: chris.fischer@smk.dk
Mette Houlberg
Art Interpreter
Tel: +45 2552 7186
Email: Mette.Houlberg@smk.dk
Karen Søndergaard
Head of Press
Tel.: +45 2552 7203
Email: karen.soendergaard@smk.dk
Hans Holbein the Elder (German, 1460-70 – 1524), Vittore Carpaccio (Italian, Ca. 1460 – Ca. 1526), Donato Bramante (Italian, 1444 – 1514), Fra Bartolommeo (Italian, 1472 ­– 1517), Paolo Veronese (Italian, 1528 – 1588), Federico Barocci (Italian, 1528 – 1612), El Greco (Greek, 1541 – 1614), Guercino (Italian, 1591 – 1666), Rembrandt van Rijn (Dutch, 1606 – 1669), Giovanni Antonio Pellegrini (Italian, 1675 – 1741), Jean-Baptiste Greuze (French, 1725 – 1805), Edgar Degas (French, 1834 –1917)
Nicolai Abildgaard (1743 – 1809), Jens Juel (1745 – 1802), Bertel Thorvaldsen (1770 – 1844), Christen Købke (1810 – 1848), P.S. Krøyer (1851 – 1909), Niels Larsen Stevns (1864 – 1941), Edvard Weie (1879 – 1943)
Most of the works on display are rarely-seen pieces from the Royal Collection of Graphic Art at SMK, but the exhibition also includes loans from international collections such as the British Museum, London; The National Gallery, London, Ashmolean Museum, Oxford; The Metropolitan Museum of Art, New York; the Royal Collection, Windsor Castle; Fondation Custodia, Paris; Louvre, Paris; Rijksmuseum, Amsterdam; Nationalmuseum, Stockholm.
Follow Artists In This Show