Hieroglyphs – Symbolist Drawings 1890-1910
This exhibition delves beneath the surface to explore inner realities. Discover works from a time when symbolism flourished in art and artists focused on matters of spirit, soul and form.
Apr 19th – Aug 12th
Copenhagen, Sølvgade 48-50
Map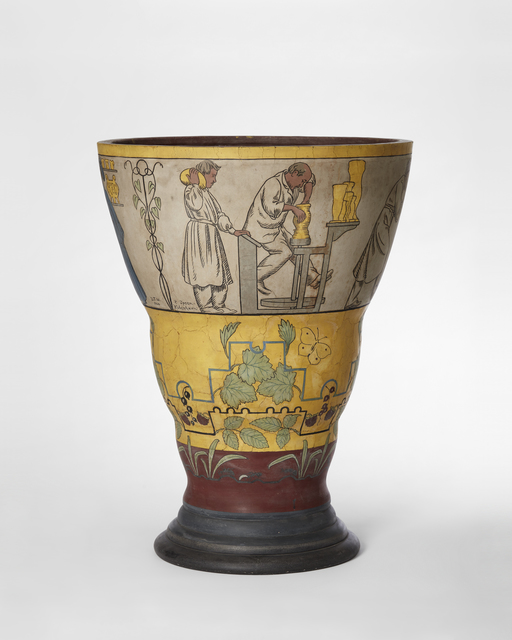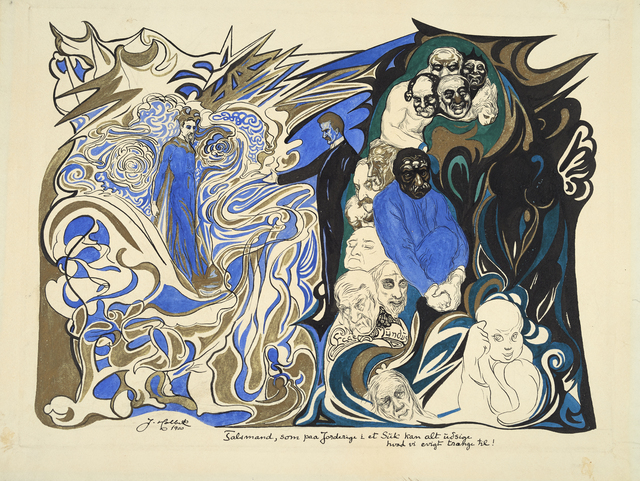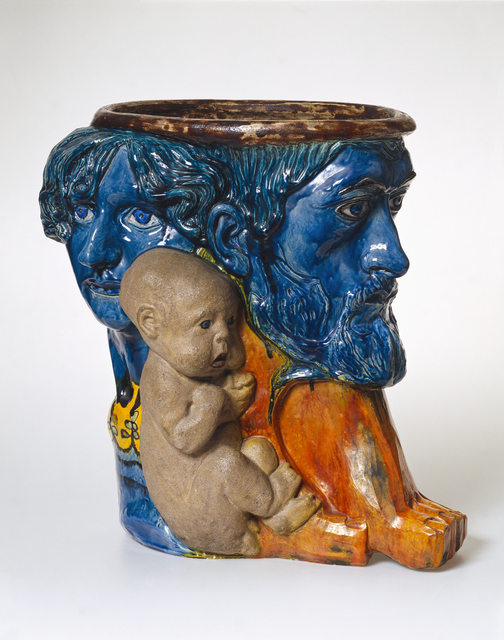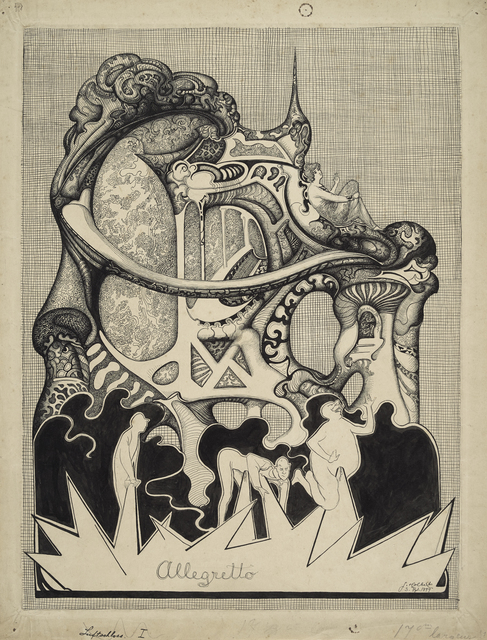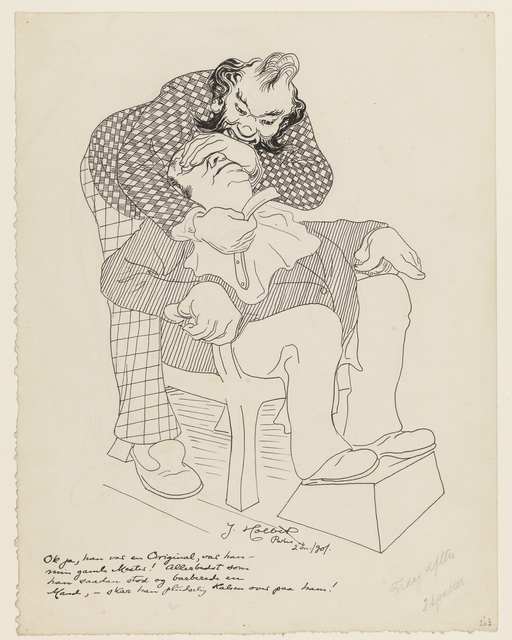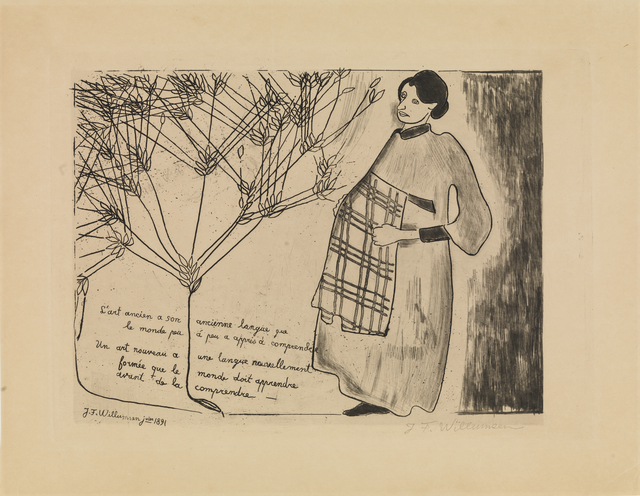 Press Release
The exhibition Hieroglyphs at SMK focuses on the important position held by the art of drawing in Danish art during the period 1890–1910. Turning their attention to matters of the soul and our inner lives, artists such as Jens Lund, J.F. Willumsen, Johannes Holbek and Ejnar Nielsen discovered an entirely new visual language.
By the late nineteenth century, a group of Danish artists had grown tired of the naturalist endeavour to depict reality in an objective, neutral fashion – some even believed that naturalism constituted an artistic dead end. Instead they directed their gaze inwards, towards humanity's inner lives, emotions and thoughts. Thus, Danish Symbolist art is often called 'images of the soul' – giving rise to pictures that are both decorative, mystical and enigmatic. Great emphasis is placed on form, and the art of drawing took on a key position in the overall rebellion against naturalism.
Opening on 19 April, the exhibition Hieroglyphs at SMK presents 100 works of art that allow visitors to explore dreams and visions embodied through symbols such as gnarly trees, flowers, ceramics and pregnant women.
Not just a rebellion
Big words and an urge to rebel fuelled the group of artists who brought Symbolism to life on the Danish art scene. Among them we find Mogens Ballin, who is part of the central circle alongside figures such as Ludvig Find and G. F. Clement. In 1891 Ballin states that the young artists 'have a great, revolting corpse to put into the ground … Naturalism – for that is the name of the corpse – is dead'. The artists' association and exhibition venue Den Frie Udstilling (The Free Exhibition) is also established in 1891; this is where the Symbolists can have their work exhibited. What is more, Johannes Jørgensen publishes the journal Taarnet, which helps give Symbolism its great breakthrough in Denmark. In the journal, Johannes Jørgensen states that the artists want 'a visual language that seeks to give voice to the Eternal through earthly hieroglyphs'.
Hence the name of the exhibition at SMK. Hieroglyphs are stylised pictorial symbols, signs of something deeper, of another world, just as the Egyptian hieroglyphics are characters in the form of pictures. J.F. Willumsen was among those who, according to the reporters and writers of the time, sought for hieroglyphics that he could use in a new visual idiom. Perhaps seeking to familiarise himself with other ways of expressing oneself, he copied an entire side of an Egyptian sarcophagus at the Louvre in Paris.
Major sources of inspiration
With their new imagery and visual language, many of the Danish Symbolists made a lasting mark on the Danish art scene. Among them we find Johannes Holbek, a prominent idealist and angry young man of the age. He worked as a satirical cartoonist for several papers, including Politiken, and his penmanship was wild and uncompromising. He was much admired by his close friend, Jens Lund, as well as by fellow artists such as Storm P. and, later, Asger Jorn. Holbek was also rediscovered even later, in the 1980s, by the poets and writers of the punk movement.
Another of these artists is Jens Lund, who mainly employed a decorative style characterised by prominent lines. He uses arabesques, curlicues and fantastically entwined figures in organic ink drawings that artists such as Richard Mortensen and Asger Jorn would later regard as precursors of Surrealism.
The exhibition Hieroglyphs – Symbolist Drawings 1890–1910 features drawings from the Royal Collection of Graphic Art, paintings from the SMK, ceramics, and drawings on loan from institutions such as Vejen Kunstmuseum, Museum Jorn and the Storm P. Museum.
At the opening of the new exhibition venue Den Frie in 1891, J.F. Willumsen exhibited the etching Fertility, which caused quite a scandal: the deliberately simple picture seemed coarse and unlovely to many – and was certainly radically different from what audiences were used to seeing. Observers were also outraged by how Willumsen's heavily pregnant wife, Juliette, is depicted without any concessions to modesty, flanked by wildly sprouting ears of grain as a symbol of procreation. Translated from French, the text says: 'Old art has its old language that the world has gradually come to understand. New art has a newly created language that the world must learn in order to understand'.
For more information, please contact:
Kitt Andersen
Journalist, SMK
+45 3023 9103
kitt.andersen@smk.dk
Thomas Lederballe
Senior Researcher, SMK
+45 25 52 72 28
thomas.lederballe@smk.dk
Follow Artists In This Show