Stephen Ongpin Fine Art
Frieze Masters 2016
Old Master, 19th Century and Modern Drawings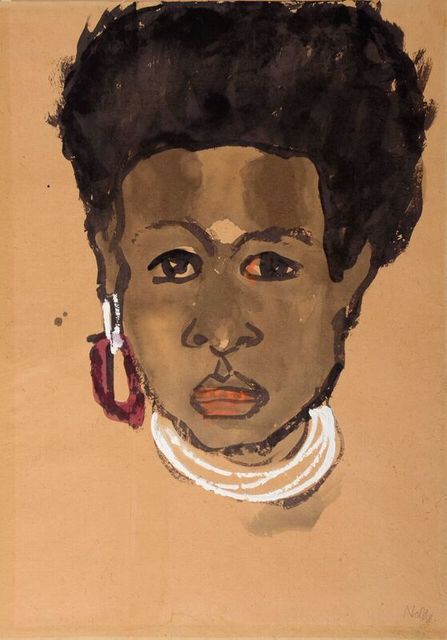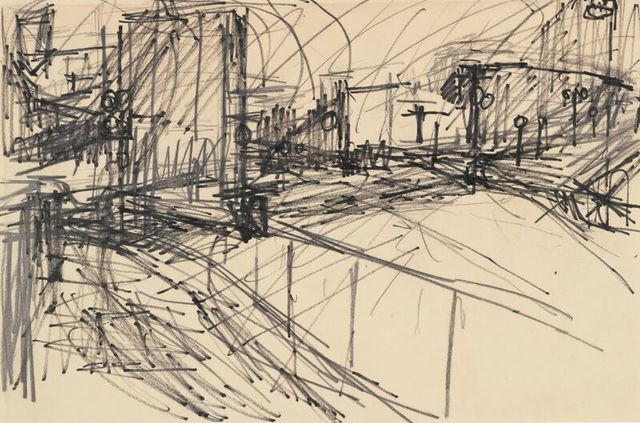 Press Release
Much of the SOFA stand at the Frieze Masters will be devoted to a theme exhibition exploring the sketch, the sketchbook page, and the preliminary study in the work of artists of the 19th and 20th century, with a selection of drawings, primarily by British and French artists, assembled over the past three years, and accompanied by a catalogue. Works to be exhibited will showcase the transition from academic drawing to a more fluid expression of ideas pioneered by the Realists and Impressionists in the mid 19th Century and developed over the next 150 years. The exhibition will include works by Delacroix, Millet, Jongkind, Degas, Gauguin, Redon, Bonnard, Vuillard, Picasso, Moore, Freud and Auerbach, among many others.
Artists have made sketches and preliminary studies for centuries. In Western art, it is still considered an important exercise in the self-education of an artist and with practice becomes an intuitive tool to aid in artistic development. For many, drawing is an extension of their work as a painter or sculptor; a sketch can solve the problem of a composition or capture a fleeting moment in time. It requires very little preparation and because of this immediacy it is often the first step in recording an image from the artist's imagination. It is often a private record - like a diary – and can be spontaneous and personal.
The first half of the 19th century saw a new generation of artists exploring anti-academic freedom of expression. French artists such as Jean-François Millet and Eugène Delacroix, both of whom are represented with fine works, led the way with the informal realism of their draughtsmanship. They turned away from academic teaching in the studio towards studying directly from nature, using the sketch to record the immediacy of what they saw around them. Delacroix's study of a standing Moroccan youth was drawn from life, during the artist's visit to Morocco in 1832. In the following decades, artists around Europe took up a more naturalistic approach to drawing. For the German artist Adolph von Menzel, who will be represented with two superb drawings – one a study for a now- lost painting and the other a character genre study – the act of drawing was synonymous with life.
Artists carried sketchbooks around with them in order to capture everyday moments as and when they happened. The Impressionists took this a step further. Drawing became more experimental and fluid, and sketching was used as a means of recording nature, light and human activity spontaneously. Claude-Emile Schuffenecker, for example, is represented with a colourful pastel sketch, datable to the late 1880s, of the famous cliffs at Etretat, which he most likely sketched while sitting on the beach. The Impressionists frequently exhibited their sketches and studies alongside their paintings, suggesting that they now considered drawing an independent art form in its own right.
Critics were shocked by the Impressionists lack of academic drawing – they did not try to hide the fluidity of their technique or the corrections and overdrawings they made. However, many of the Impressionists had started their artistic career within the classical tradition. The exhibition includes a superb early drawing by Edgar Degas of The Head of
the Virgin, drawn after a painting by Perugino that the artist sketched while studying in the Louvre in the late 1850s.
The 20th Century saw the rise of experimental drawing and further exploration of imagination and the subconscious through the technique of sketching. Pablo Picasso drew obsessively throughout his life as a means of exploring new styles and subject matter, while also tapping in to his broad imagination. The exhibition will include two beautiful drawings that come from the artist's many sketchbooks, one dating from 1906 and the other from 1944. A number of sketchbook pages by Pierre Bonnard and Edouard Vuillard will be shown alongside two drawings by Henry Moore, from sketchbooks of 1937 and 1943.
Drawing remains central to the work of other 20th century British artists such as Frank Auerbach, both as a means of recording his surroundings but also in the traditional manner of copying the old masters. The exhibition includes two sketches of London street scenes, as well as an important study after J. M. W. Turner's famous 1837 painting The Parting of Hero and Leander, which Auerbach studied in the National Gallery in London in 1953. Lucian Freud is arguably considered one of the greatest draughtsmen in Britain in the 20th century, and the Frieze Masters exhibition includes a very fine sketchbook page portraying the artist's friend Morna, Lady Anderson, drawn in 1952. The finesse of line and the care with which he captures her expression goes to the root of what was pivotal in Freud's work. His technique brings us full circle, to the tradition of classical draughtsmanship that had been taught in Western art for centuries. Here though, Freud's genius is in his manner of modernizing a traditional method, to bring us a fresh interpretation of a technique that had been a vital tool for artists for many centuries.
Other important works on paper to be included in the gallery's stand at Frieze Masters include a delightful pastel study of a baby by Mary Cassatt, executed in 1898, and a fresh and vibrant pastel of the Crucifixion by Odilon Redon of c.1900, which was in a private Japanese collection for over sixty years. Also to be shown is an early watercolour of a native tribesman by Emil Nolde, drawn on a visit to Papua New Guinea in 1913-1914, and a very large and intricate pen drawing of a fantastical cityscape by Domenico Gnoli, drawn in 1956.
For further information or to receive images of any of the works, please contact the Julie Frouge or Megan Corcoran at the gallery, at info@stephenongpinfineart.com.
Follow Artists In This Show