TAFETA
1-54 New York 2018
1-54 New York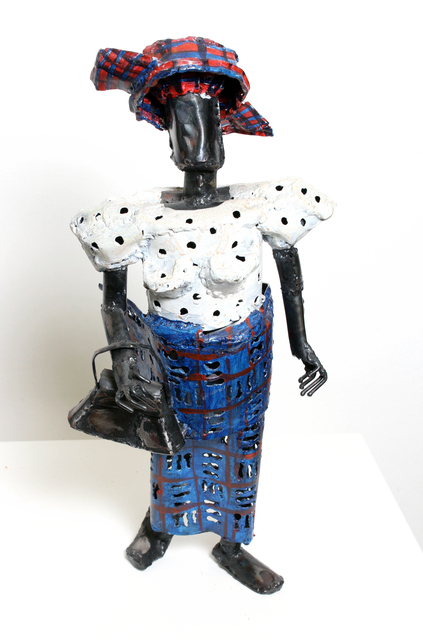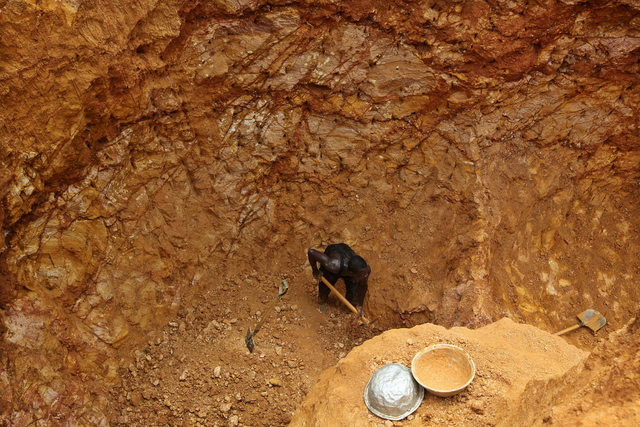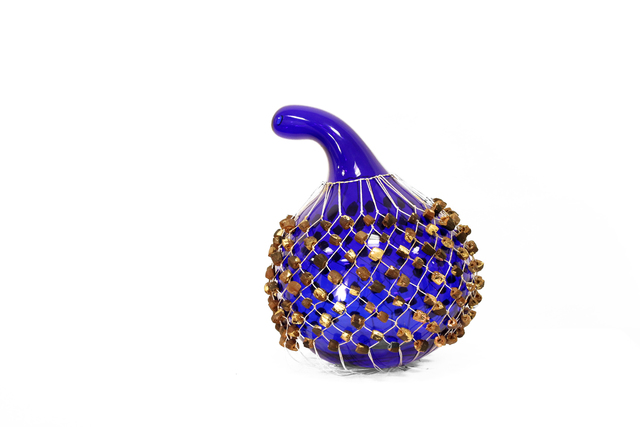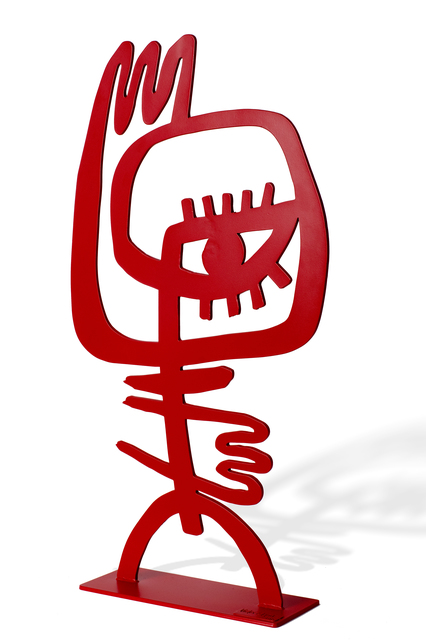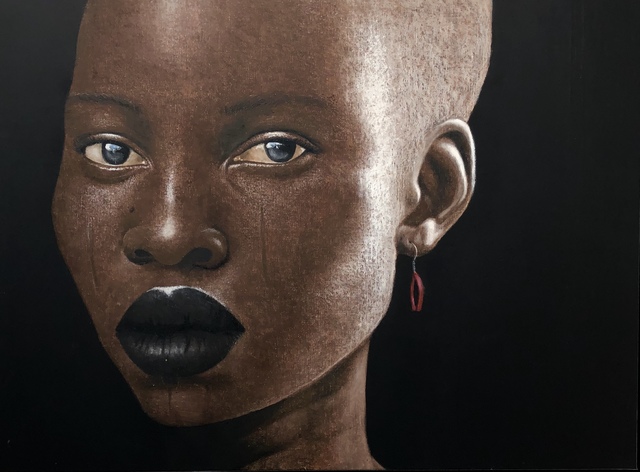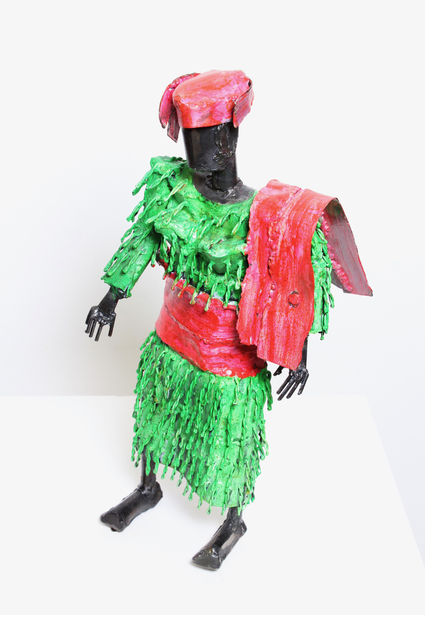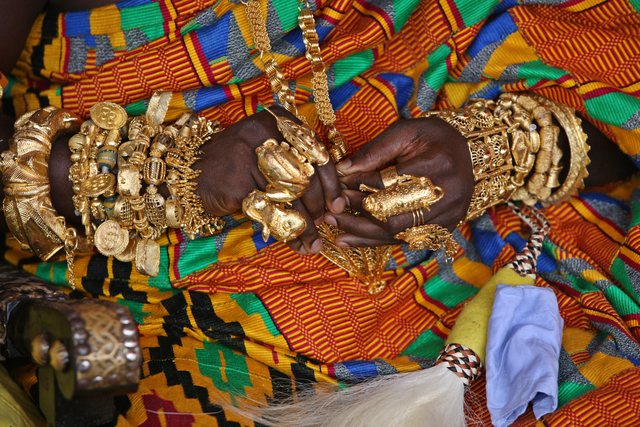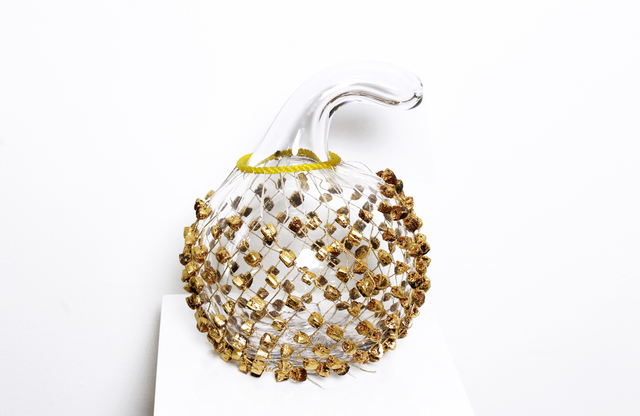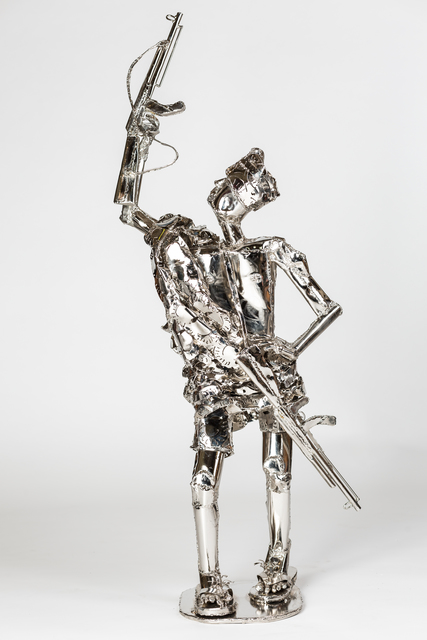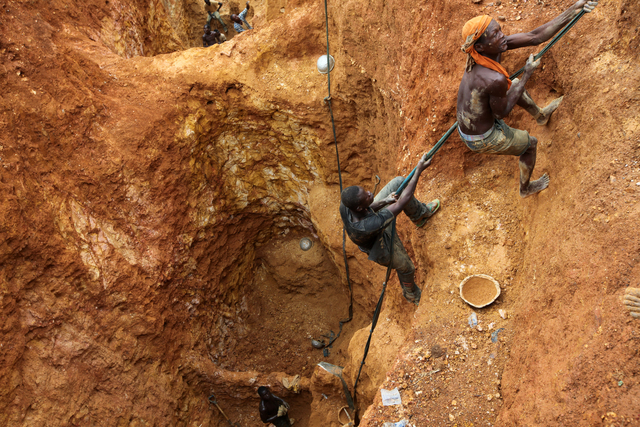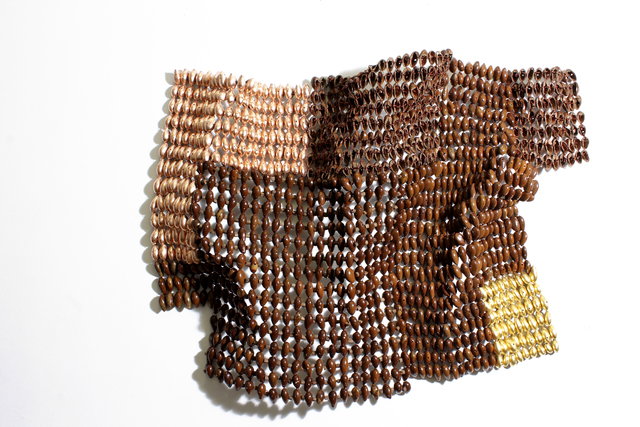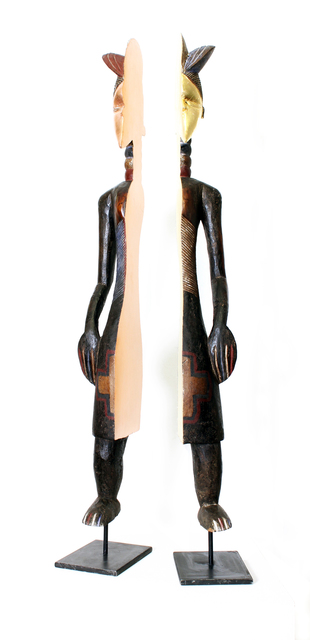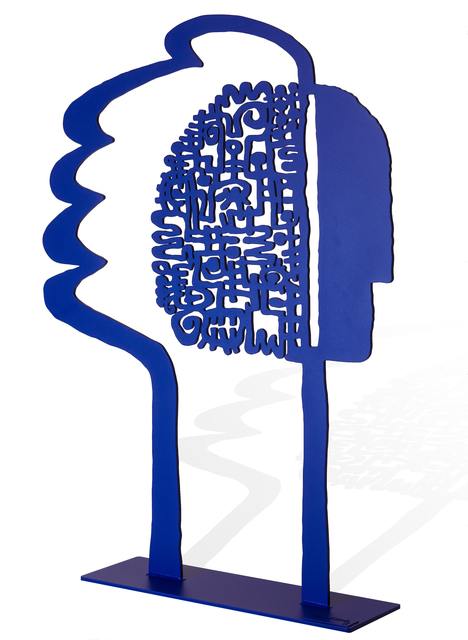 Press Release
Press Release
1-54 Contemporary African Art Fair, New York
4-6 May 2018
TAFETA is delighted to present an exhibition of established and emerging Nigerian artists for this year's edition of 1-54 Art Fair in New York. The works offered include steel sculptures from Sokari Douglas Camp CBE, currently showing similar work at the Met Breuer, a new sculptures series from Victor Ekpuk and photography from George Osodi – a Documenta 12 featured artist. Also presented will be a new body of work from Niyi Olagunju; and hyperrealist drawings from Babajide Olatunji.
British-Nigerian artist Sokari Douglas Camp, CBE is renowned for her steel sculptures depicting every day figures from her Kalabari heritage in often playful and celebratory ways. With an instantly recognizable style, her works are an established part of British contemporary sculptural output, and as such are part of permanent collections at major institutions around the world. The gallery is pleased to include a selection of her smaller scale works as part of this exhibition.
Victor Ekpuk is known for his large-scale, glyph-like paintings and drawings that explore the human condition, and in particular he draws upon indigenous writing systems such as nsibidi from southeast Nigeria for direction and inspiration. His newest creations in powder-coated steel highlight the artist's interest in exploring drawing as sculpture. The artist's glyphs and imagined characters, in their sculpted form, take on true personality evidenced by titles such as "The Dancer" and "A Politician".
George Osodi frames aesthetic, alluring and often shocking images that challenge viewers to consider real and troubling issues from very human perspectives. George Osodi's De Money series is part of a 2009 body of work that chronicles illegal, or "artisanal" mining in the Obuasi region of Ghana. Despite the dangers to their health from mercury exposure, and damage to the environment from land degradation and water pollution, these otherwise unemployed young adults and their families continue to search for gold, or "De Money," as a means of survival. Osodi's lens brings this effort to light in astoundingly vivid images.
Niyi Olagunju's contemporary appropriation of traditional African sculptures continues his exploration of global trade in African artefacts. His latest Cookie Jar pieces from the Sight and Sounds series further play with representations of wealth and the perils of corruption, fashioning these "jars" after the traditional Nigerian musical instrument sekere that the artist has made out of hand-blown glass covered with a net of embellished seeds.
Babajide Olatunji's finely detailed hyperrealist drawings in his Tribal Marks series animate the tradition of Nigerian tribal marks and present the viewer with nuanced, lively characters, each with their own story. The artist does not use sitters or models for his portraits but rather develops personalities from the endless possibilities of his own imagination and the richness of Nigerian history.
About the Artists
Sokari Douglas Camp CBE
Sokari Douglas Camp was born in 1958 in Buguma, Nigeria. She received her BA at the Central School of Art and Design in London and her MA at the Royal College of Art. Her work is predominately sculpted in steel and takes inspiration from her Kalabari heritage as well as other aspects of African culture. She has had more than 40 solo shows worldwide in venues such as the National Museum of African Art at the Smithsonian Institute, the British Museum, and the Setagaya Museum in Tokyo, all of which acquired her works for their permanent collections. In 2003, Sokari's NO-O-War No-O-War-R was shortlisted for the Trafalgar Square Fourth Plinth project; two years later, she was awarded a CBE in recognition of her services to art.
Victor Ekpuk
Born in 1964, Victor Ekpuk is based in Washington, DC. He obtained a Bachelor of Fine Arts degree from University, Ife, Nigeria in 1989, followed by a career in the 1990s as an editorial cartoonist and illustrator in Nigeria's former national newspaper, the Daily Times. His works have been featured in exhibitions at the Institut du Monde Arabe in Paris; 12th Havana Biennial; Dakar Biennial; The Tang Museum; Fowler Museum; Museum of Art and Design; and the first Johannesburg Biennial. His artworks are also in several prestigious permanent collections including the Smithsonian Institute's National Museum of African Art, The World Bank, Newark Museum, Hood Museum, and Krannert Art Museum.
George Osodi
George Osodi, a former Associated Press photographer, employs the traditions of photojournalism to convey complex narratives about his native Nigeria. Osodi belongs to a generation of photographers who want to represent their country from a Nigerian perspective; authorship is therefore central to his practice. Osodi's work is part of major international collections including the Smithsonian Museum in New York; EMET, the National Museum of Greece; the Martin Margulies Collection in Miami; the Museumslandschaft Hessen Kassel in Germany; and was a participant in the 2007 Documenta 12 in Kassel Germany.
Adeniyi Olagunju
Adeniyi "Niyi" Olagunju (b. 1981) holds a National Diploma in general art from Yaba College of Technology in Lagos, Nigeria; a BFA degree from St. Anne's College, University of Oxford; and an MFA with specialisation in sculpture from TCU in Fort Worth, Texas. Prior to his pursuing his degree in Oxford, the artist served with the British Army for four years in Iraq & Northern Ireland. Now a practicing studio artist with exhibitions across three continents, his works reside in several private collections in Africa, Europe and the United States.
Babajide Olatunji
With a Bachelor's degree in botany from the Obafemi Awolowo University in Ile-Ife, Nigeria, Babajide Olatunji (b. 1989) is a self-taught, full-time studio artist. His paintings have been acquired by the Mott-Warsh Collection, as well as several private collections in Switzerland, London, Lagos and New York, and in 2017 was selected for inclusion in the Royal Academy Summer Show in the UK.
Follow Artists In This Show