Line-of-Vision The Photography of Wang Hsin
"The essence of photography us documentation"--Wang Hsin
Oct 29th, 2016 – Mar 5th, 2017
Taipei City , No.181, Sec. 3, Zhongshan N. Rd., Zhongshan Dist.
Map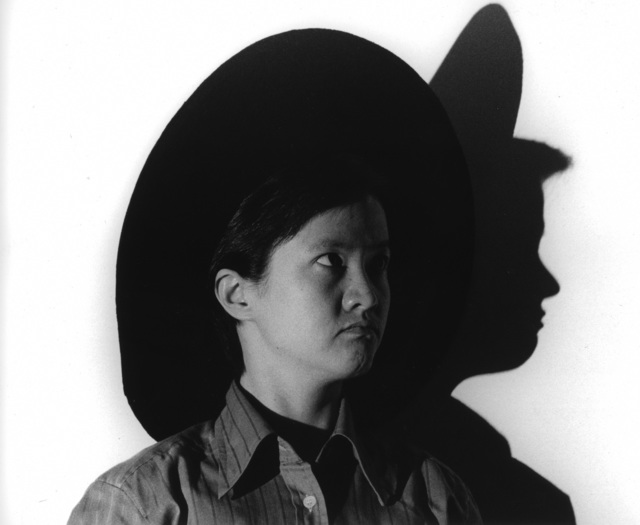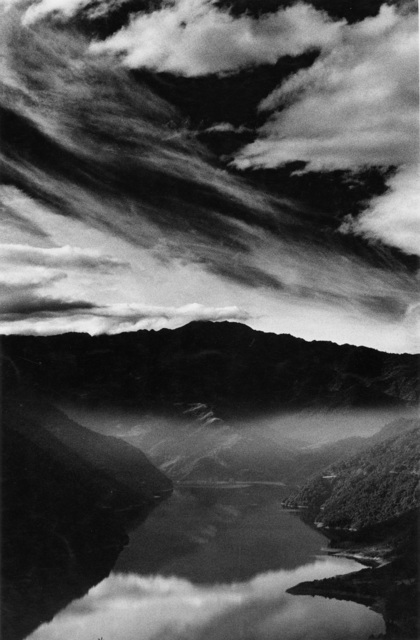 Press Release
Introduction
Curated by Yi-ting Lei
The photographer Wang Hsin (1941-) was born in Lugang and grew up in Taichung. After graduating first from the Pingtung Institute of Agriculture and then from Animal Husbandry Department, Tokyo University of Agriculture, she shifted directions in 1970 and began to study photography. Earning a degree from Tokyo College of Photography, she resolved to be a documentary photographer. From 1972 to 1973 she photographed the Seediq people of Wushe. In 1974 her touring exhibition of Japan and Taiwan gained her recognition as a pioneer of Taiwanese documentary photography. After leaving Japan and resettling in Taiwan, she spent 1974-75 photographing the Tao people of Orchid Island. In 1982-83 her series "Farewell, Orchid Island" was exhibited in Tokyo and Taipei. Her photos of various figures in Taiwanese arts and letters, captured from 1975 to 1982, became the subject of the exhibition "On Portraits." "The Folklife of Penghu," taken in 1979 and 1989, documented the traditional lifestyle and landscape of Penghu. In 1983 "Color Photographs by Wang Hsin" featured her photos of India, Nepal and Kashmir. Two more exhibitions followed: "Object & Landscape" in 1987 and 1994's "Another Kind of Existence," documenting scenes of life and religious rituals in Tibet. For a decade beginning in 1976, she promoted documentary photography as an educator at several colleges. From 1986 to 1996 she hosted her own classroom. She is deeply respected in her professional work and her pedagogy.
"Images are a kind of language," Wang Hsin believes. For her, the camera is not merely a documentary device, but a tool of expression. Motivated by humanitarian concern, she set out to bear witness to the vanishing cultures of indigenous people and common folk of city and countryside alike, and to convey the message that we should respect the differences among various cultures. She treasures the narrative nature of photographs. The hard tone of her black-and-white images has a melancholy, lonely quality and a precise yet warm feeling. Her works possess both documentary and creative value. Within their coarse granularity and dark hues lie the struggle and hope of humanity.
Wang was nearly 30 when she switched career paths from animal husbandry to photography. She is thankful to her parents for giving her the freedom to follow her passions from an early age. In her photography class in Japan, she was the second oldest student, yet her determined efforts produced brilliant results. She is thankful for the encouragement of her mentor Ito Ippei and senior documentary photographer Miki Jun. Her life has been inspired by the spirit of American photojournalist W. Eugene Smith. She is grateful to the publisher Lin Hai-Yin and her friend editor Julie Chang, who published her first book of photos when she was over 40. She hopes her years of teaching will one day see many bountiful returns. To make this land flourish with diversity, she believes, more people must care and get involved.
Wang Hsin started her journey of photography in 1970. In addition to her works previously released in periodicals and exhibitions, Wang's efforts, particularly her photography of indigenous people from 1973-77 and her street photography from 1980 to 1990, produced a vast quantity of negatives, many of which were damaged. Rescued and repaired by one of her students, these rare, previously unseen images are now finally unveiled to the public. "Line of Vision" hopes to convey Wang Hsin's personal visual orientation and angle of view. This exhibition is arranged in 14 themes representative of various stages of her career from the 1970s to the present. In order for visitors to understand the context of the works, the exhibition includes introductory texts, printed documentation, multimedia works and a documentary film.
Follow Artists In This Show