Dressed Up Normal
DRESSED UP NORMAL: An exhibition of works by Tappan artists Rosemarie Auberson, Ali Beletic, Molly Berman, Eric Chakeen, Daniel Fletcher, Katy Krantz, Martinet & Texereau, Claire Oswalt, Matt Trygve Tung, and Anna Valdez.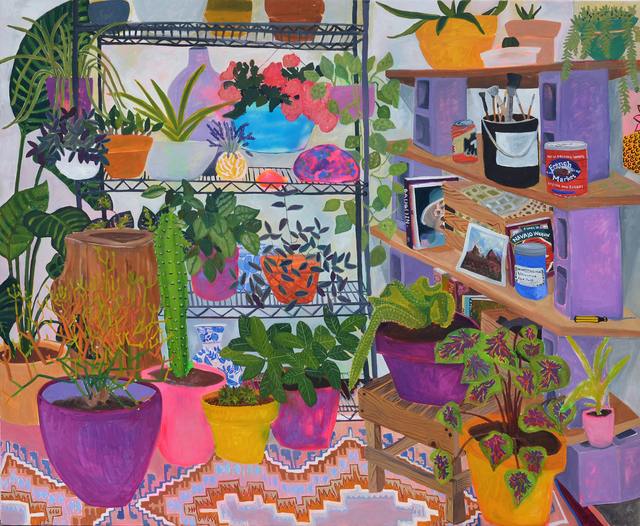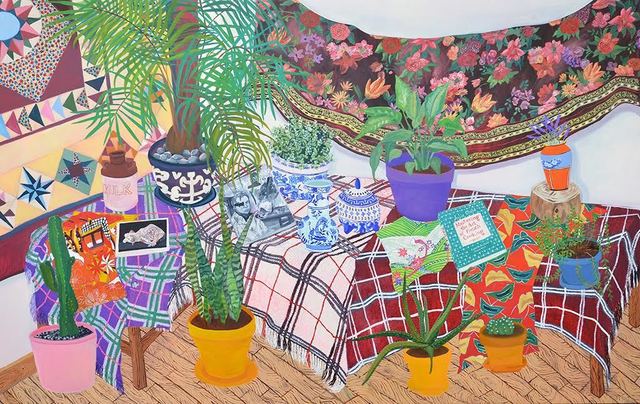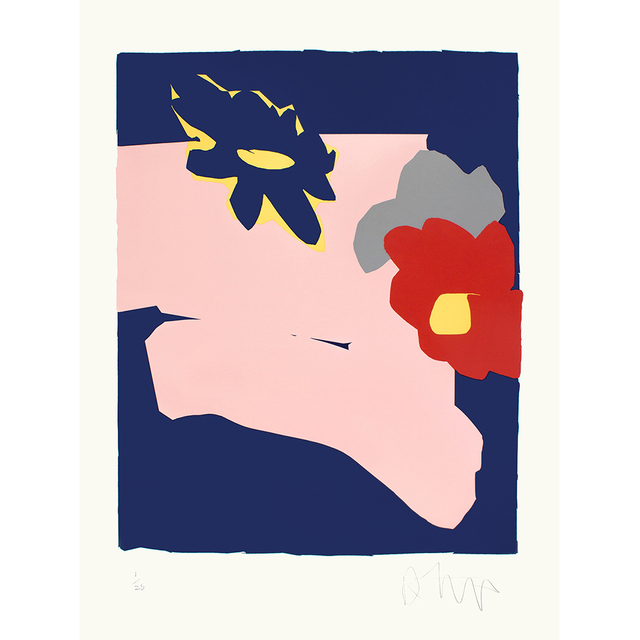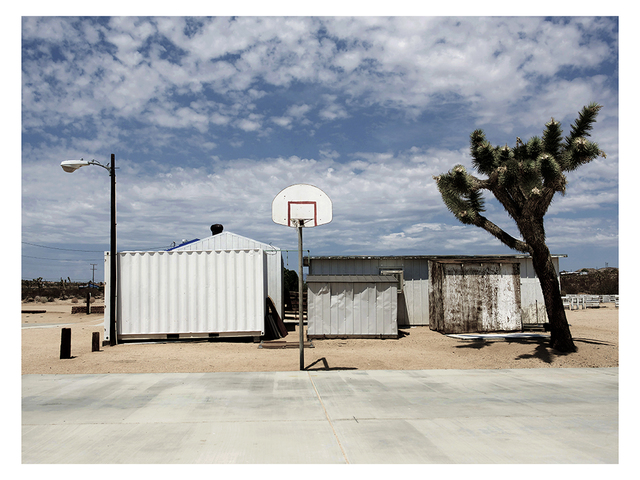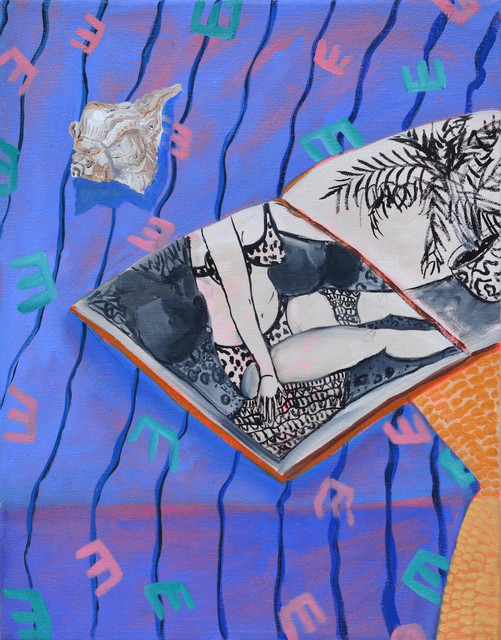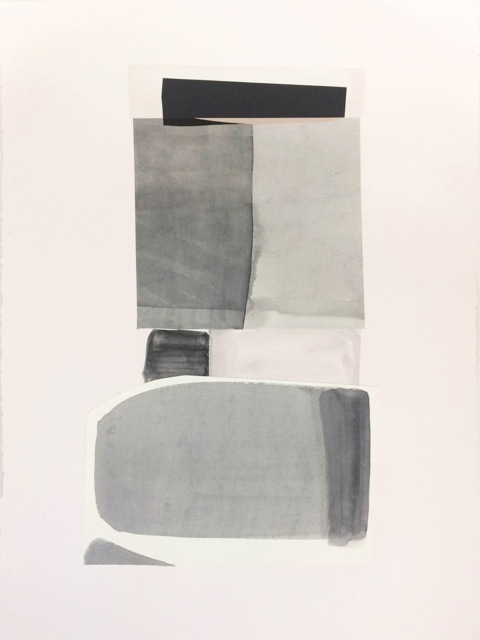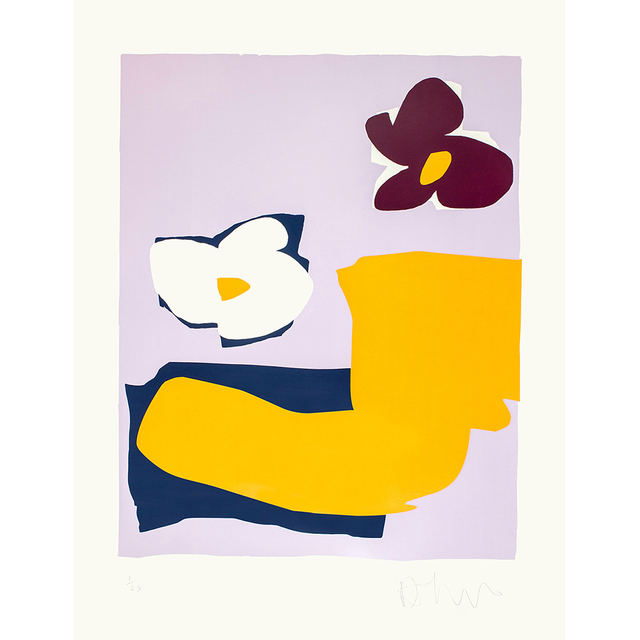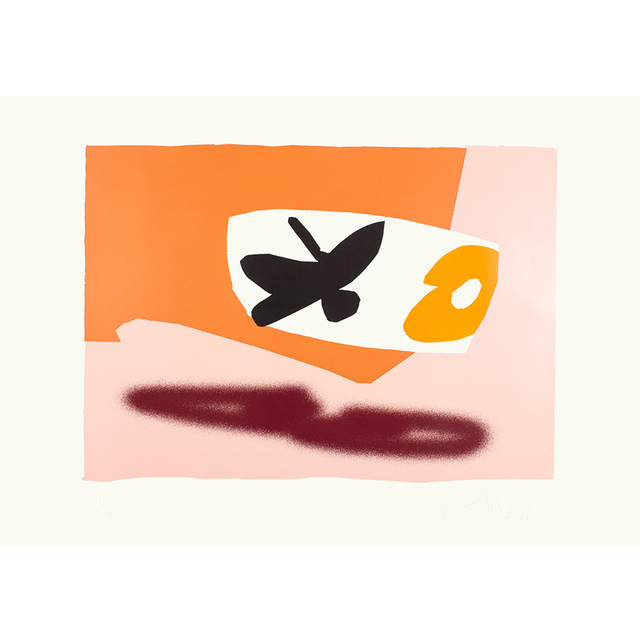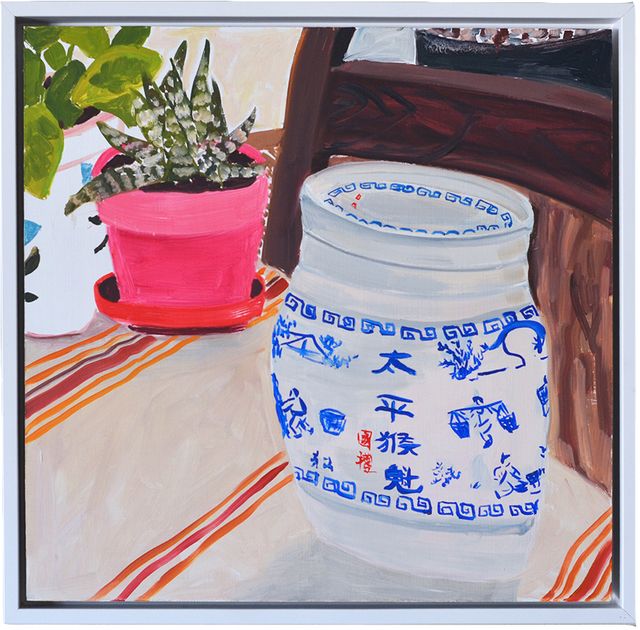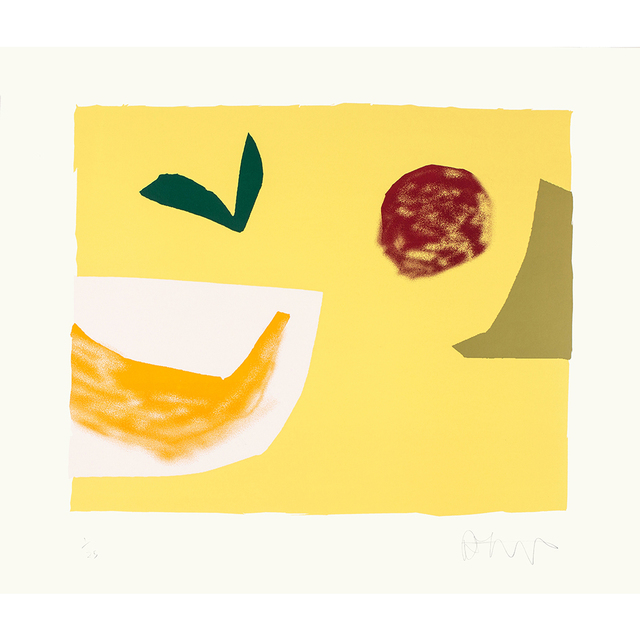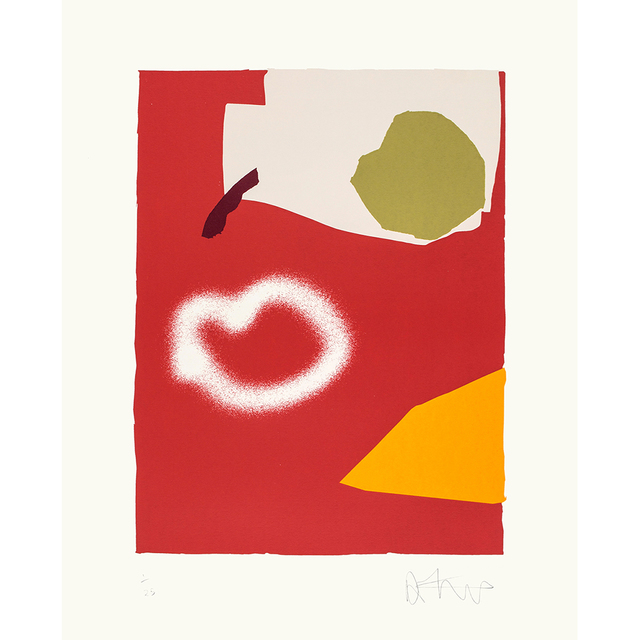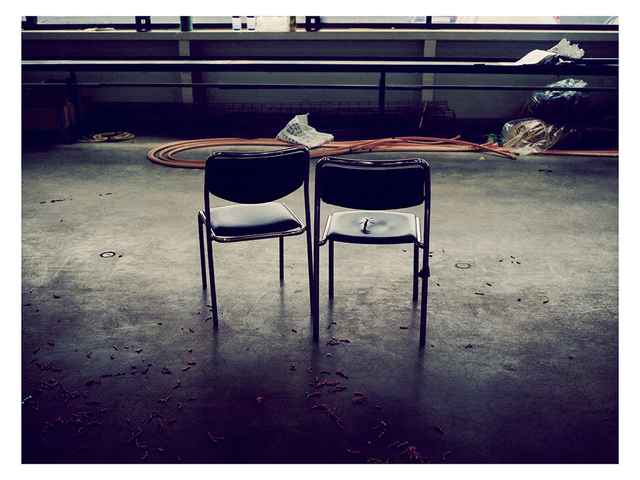 Press Release
DRESSED UP NORMAL: An exhibition of works by Tappan artists Rosemarie Auberson, Ali Beletic, Molly Berman, Eric Chakeen, Daniel Fletcher, Katy Krantz, Martinet & Texereau, Claire Oswalt, Matt Trygve Tung, and Anna Valdez.
"What an artist is trying to do for people is bring them closer to something, because of course art is about sharing. You wouldn't be an artist unless you wanted to share an experience, a thought." - David Hockney
Tappan is proud to present Dressed Up Normal, our third group exhibition featuring a diverse selection of works by nine of our rostered artists. Unified by their exploration of iconic imagery and subject matter across varying media, these artists depict aspects of the relatable in our every day, conveying them through unique lenses. Keeping Hockney's ode to accessibility in mind, these artists share moments and emotions common to us all through notable technique, showcasing an array of color and texture to convey experience of an object, place, or feeling.
Rosemarie Auberson is a painter whose work combines collage, painting and drawing. Her work is purely abstract, sometimes more illustrative, but plays with the interaction of the surface with colors and texture, the full and the empty. She collaborates with designers and brands such as Hermès and Rachel Comey. In parallel, she works as an art director. Born in Switzerland, she is based and works in Paris, France. "I like to look for beauty where it is not obvious. Beauty can hide everywhere," says Auberson. While simple in form, her pieces combine the lighthearted movement of line drawing with solid color, creating an unexpected balance between forms.
Ali Beletic is a conceptual artist specializing in experiential work. Her artwork includes creating and hosting large scale experiential installations, happenings, media and print stories, Earth Art Ceremonies and Environments as well as traditional gallery shows, all intending to create evocative experiences for the modern art community to have access to rock n roll, ancient emotions, latent instincts and 360-degree sensual experiences. Ali's practice hones in on a philosophical perspective regarding the human tradition of joy and celebration. Her work often draws on a wide variety of ancient symbols, narratives, materials, ancestral technology, art, medicine, architecture, ecology and mythology to help invoke some of these latent instincts and feelings. Exhibited in this show, The Fire Bowls are the latest in her 'Reflections on Artifacts', a broad sculptural project initially intended as creating works based on primitive methods, philosophies, technologies and artifacts. "There are so many ways of knowing and we are left only remnants," says Beletic. "The series is intended to be in dialogue with the strong connection that runs through the endeavors of human beings and the many ways of knowing." These new works mark a development in concept, departing from tradition and form, creating new works based on bringing these ancestral inspirations into the modern age. The Fire Bowls are intended as ceremonial objects for the purposes of holding small ceremonial fires.
Molly Berman is a photographer currently living and working in Los Angeles. She received her BFA in photography from Bard College in 2012. Berman takes large format color photographs of landscapes and found objects. This body of work is inspired by T.S. Eliot's theory of the "objective correlative". The works on display exemplify Berman's attempt to translate this literary premise into an artistic practice, photographing inanimate objects in an artistic manner that evokes human emotions.
Eric Chakeen is a photographer based in New York. From San Diego, CA Chakeen has previously assisted Ryan Mcginley, Dan Martensen and Terry Richardson. Chakeen's work blends personal aesthetic with commissioned vision, capturing his vision through distinguishably candid moments. Exhibiting a selection of works taken on his Contax G2 and other medium format cameras during his travels, these works exemplify his ability to find beauty and remarkable imagery in the everyday, sometimes creating serendipitous accidents and iconic moments out of the ordinary.
Daniel Fletcher is artist currently living and working in the South East of London. Having graduated from the London College of Communication (previously known as London College of Printing) he now works between his studio and running Yucca Press, a self started printing and publishing press that works closely with emerging artists and designers. Daniel is heavily involved in printmaking and has worked in a number of studios as a technician and editioner. The works presented are a series of silkscreen prints from a new body of work entitled "Feels". The work channels an interest in the way we read images. "We are all able to read shape like a language, attributing known objects to even the most ambiguous of visual stimuli," says Fletcher, "through their titles, the individual works present multiple readings, their true representation is obscured by a façade of recognizable or 'soft' imagery."
Daniel's work is rooted in a desire to create an emotion or feeling through the personification of marks and form. The works ability to disguise this emotion beneath an accessible, representational language allows a viewer to interact with the artwork on multiple levels.
Katy Krantz's objects and installations document a turbulent and playful process of making. Chance, surprise and the transformation of material play an important role in her work. Krantz has exhibited widely, showing her work at such venues as The Oakland Museum and the Richmond Art Center in California, as well as at the City Museum of Cuernavaca, in Cuernavaca, Mexico. She earned her MFA from Hunter College and her BA from the University of California, Santa Cruz. Krantz currently lives and works in Los Angeles.
French artist-duo Pauline Martinet and Zoé Texereau may focus on the ordinary in their detailed graphite drawings, but their process is anything but. The pair met at École Nationale Supérieure des Arts Décoratifs in Paris, where they recognized their knack for working together. After graduating in 2008, Pauline and Zoé continued working as a team and found gallery homes for their works across France. Their drawings incorporate familiar objects and settings that leave little room for spontaneity. The two do not try to confront or create a dialog between their separate styles, rather they strive to create a unique common aesthetic. Relying on a lexicon of rules, methods and lists, Pauline and Zoé's practice shines light on the simple things in life, enabling viewers to look past the blindfold of the usual and poorly considered.
Claire Oswalt is an Austin based artist whose work spans various disciplines including drawing, painting, and sculpture. Oswalt's watercolor collage is a very personal, meditative response to today's over-stimulated environment. Driven by a fear of the loss of memories and not mentally recording the moments of tomorrow, Oswalt made daily attempts to subvert her older, hyper-realistic work. The artist moved antithetically against the notion of order with loose paint strokes, then cutting and arranging with little thought or purpose. Behind each collage is an otherwise organized mind's intimate, unsystematic struggle for pure, uncluttered space.
Matthew Trygve Tung, based in Brooklyn, NY works with watercolors, graphite as well as ceramics. Having received his BFA from the San Francisco Art Institute in 2006, he subsequently relocated to New York, where he completed his MFA at Hunter College in 2012. Tung's ceramic pieces are handmade in Brooklyn, NY. Seeking harmony between form and function, he employs a variety of clay bodies and custom glazes to create objects that embrace both beauty and the everyday. Tung's works on paper may be seen on his Tappan artist page.
Anna Valdez is a visual artist with an academic background in anthropology, and video, Anna views artists as cultural producers. In her work, she attempts to combine these practices into a specific investigation that cultivates not only personal identity, but also cultural meaning. She is currently working on various narratives that explore her own traditions and history through a visual format. This process has led her to rely on photographs, stories, family recipes, horticulture, and the tradition of crafting as something concrete in order to construct her autobiography. She considers this examination to be a rite of passage into a globalized society, while simultaneously finding her niche within.
Valdez has recently been studying and producing still life paintings. These arrangements have been composed from various household items such as her clothes, quilts, scarves, blankets, houseplants, drawings, paintings, books, records, and vessels. These items exist as a part of her domestic environment, and she incorporates them into her paintings in order to better understand the domestic sphere as emblematic of both personal and collective experience.
Follow Artists In This Show