Terminal B
Cosmoscow 2017
Focus Section of Cosmoscow 2017. Featuring works by Alexander Florensky, Magali Daniaux & Cédric Pigot, Joar Nango and Lars Ø Ramberg – produced by Pikene på Broen through collaborations with the artists. Plus Geir Tore Holm, Morten Traavik and Lars Ø Ramberg at Cosmoscow Talks.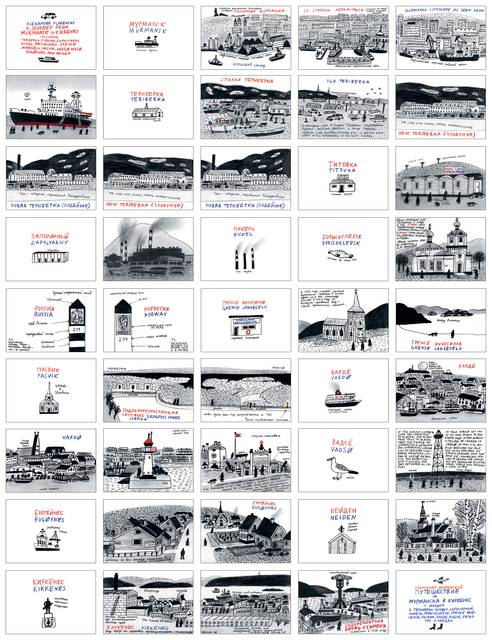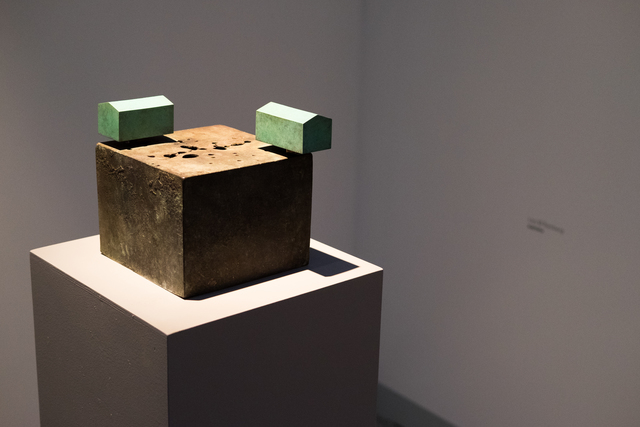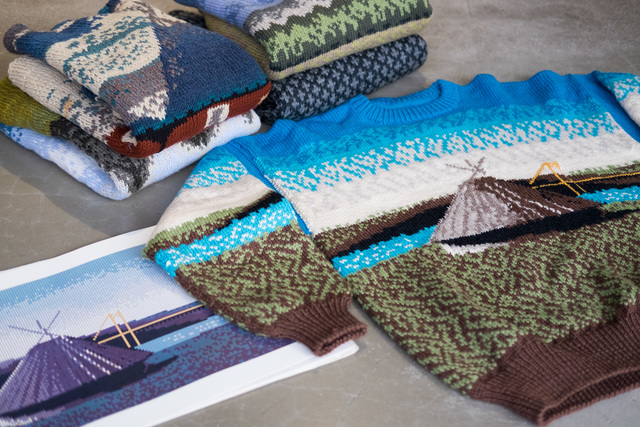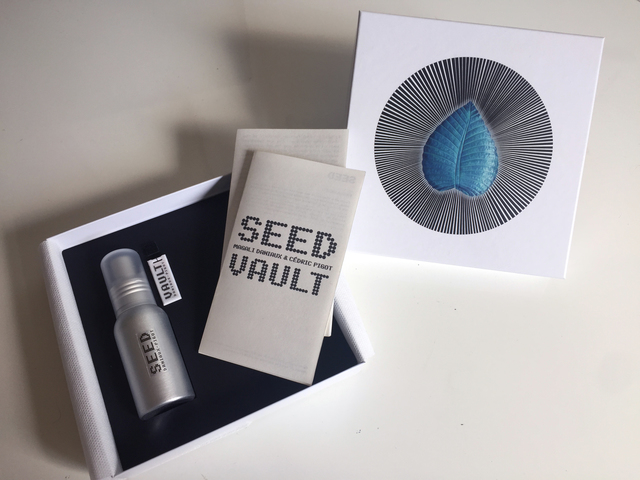 Press Release
Terminal B is a new project space in Kirkenes, at the border where Norway and Russia meet. The venue was recently established by Pikene på Broen, a collective of curators and producers that have been actively initiating and facilitating artistic productions in and about the borderlands since 2001.
Terminal B is the new Barents hub for genre and border crossing art projects. A place where both establishing and experienced artists can share their interests in the High North with art connoisseurs, an engaged local public as well as visitors and tourists of the Arctic. It is a point of departure for exploration of the Barents borderland in transition – and for discovery of alternative solutions to existing conventions. It is a gateway into and out from the Barents region – showcasing exceptional home-grown productions.
Terminal B, under artistic supervision by Pikene på Broen, will ground its activities based on previous and current collaborations with such artists as Amund S. Sveen, Alexis Destoop, Anders Sunna, Blue Noses, Chto Delat, Daniaux & Pigot, eeefff, Eva Bakkeslett, Geir Tore Holm, Ina Otzko, Joar Nango, Knut Åsdam, Lars Ø Ramberg, Los Torreznos, Morten Traavik, O&A Florensky, Olga Kisseleva, Peder Istad, Per Berntsen, Peter Aidu, Sami Rintala, Sergey Shutov, Sever7, Stefano Cagol, Stiv Kuling, Svein Flygari Johansen, Synnøve Persen, Voldemars Johansons and others. We look forward to continuing collaborations and new constellations.
For our Cosmoscow stand, Pikene has chosen a series of 96 drawings by Alexander Florensky (b. 1960, lives and works in St Petersburg and Tbilisi); an artistic diary entitled "The Journey from Murmansk to Kirkenes" containing thirteen meticulously portrayed locations on both sides of the border. The work of architect/ artist Joar Nango (b. 1979, based in Tromsø) is on display with "Sámi Shelters" – five hand knitted, woollen jumpers portraying variations of the giant lávvu structures from the Sápmi region, while questioning the Sámi culture's outward representation. Terminal B also houses a model, a miniature of a garage quarter as viewed from the mountainous terrain of Murmansk, a view and a phenomenon that caught the interest of Lars Ø Ramberg (b. 1964, based in Berlin and Oslo). The project is an ongoing collaboration with the garage owners of Murmansk and will manifest itself as on-site typographical art. Finally, the Terminal B exhibition is infused with the Arctic fragrance "Seed" by Magali Daniaux & Cédric Pigot (b. 1976 & 1966, live and work in Paris) which is inspired by their (non)visit to the Global Seed Vault on Svalbard – in chrome flacon and from automated dispenser.
Pikene på Broen is also a curator for the section Norway Focus at Cosmoscow 2017. We are coordinating participation of the Norwegian galleries in Norway Focus, which includes, besides Terminal B, RAKE visningsrom (Trondheim), Prosjektrom Normanns (Stavanger), LOCUS (Oslo), og Khartoum Contemporary Art Centre (Oslo). All are gallery-hybrids that combine the tactics defined by the art market rules and the strategies of non-profit artist-run spaces; and together, all represent a cross-section of Norwegian contemporary art and highlight the Scandinavian model of supporting and developing the arts.
Program Cosmoscow Talks will include participation of the Norwegian artists, curated by Pikene på Broen in response to the theme "Where is revolution?", discussing alternative artistic practices and systems. We have invited Geir Tore Holm with his speech "Poetic Passage", Morten Traavik directly from Pyongyang with his presentation "DMZ Academy and Resistance through Collaboration", and Lars Ramberg with his speech "Benefit of Doubt".
Pikene på Broen is also pleased to announce that we are an official non-commercial partner of Cosmoscow 2017.
Follow Artists In This Show