Tour and Q&A
Jul 20th – 22nd
Detroit, 3600 Heidelberg St.
Map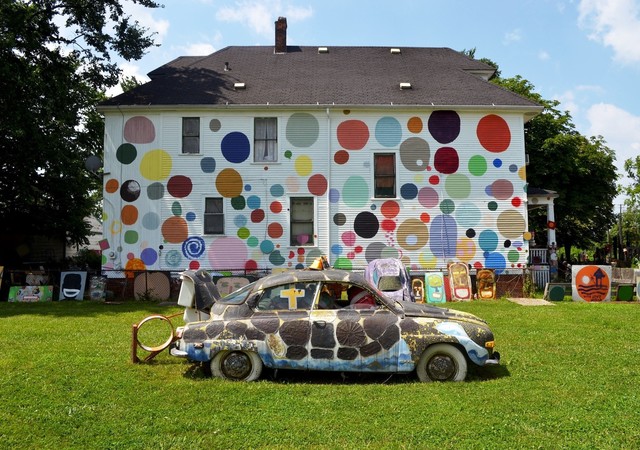 Press Release
Explore the history and mission of the Heidelberg Project, the elements of the canvas and key installations at the site,
the philosophy behind Tyree Guyton's work and the future vision for the Project, Heidelberg 3.0. This special tour will also include a Q&A with Heidelberg Project founder Tyree Guyton.
Founded in 1986 by Detroit artist Tyree Guyton, the Heidelberg Project is a nonprofit community arts organization whose mission is to improve the lives of people and the neighborhood through non-traditional means. It utilizes everyday discarded materials to provoke thought and discussion on consumption and greed, while empowering residents to discover their own artistry and to take ownership of their community. The Heidelberg Project
is recognized as one of the most influential art environments in the world.
Follow Artists In This Show