Todd Merrill Studio
Design Miami/ Basel 2017
At Design Miami Basel 2017 Todd Merrill Studio presents a tightly curated selection of contemporary objects made utilizing innovative techniques and that take their inspiration from historic design and natural forms.
Design Miami/ Basel 2017
Jun 13th – 18th 2017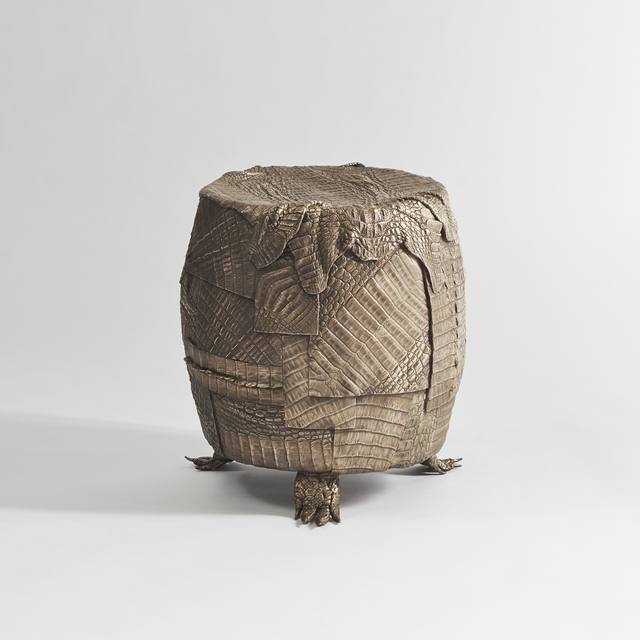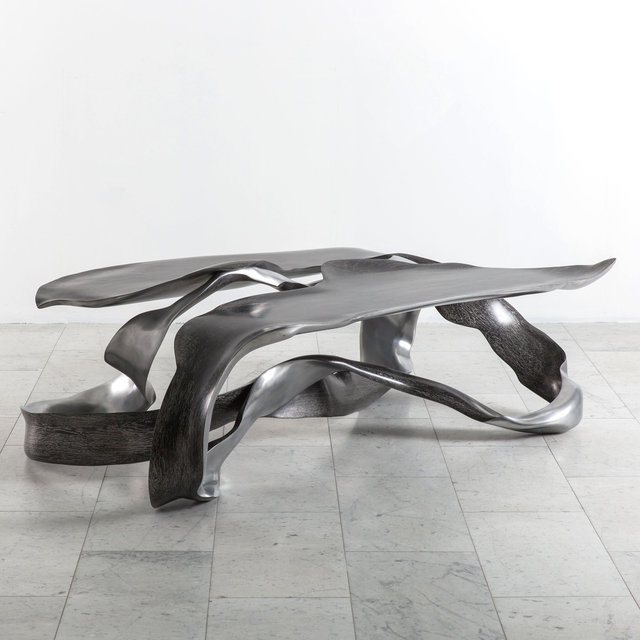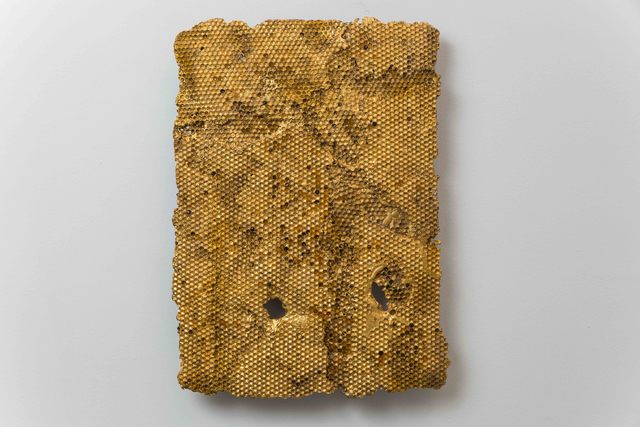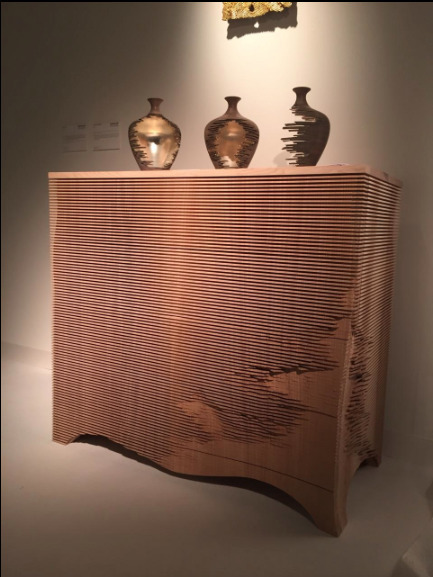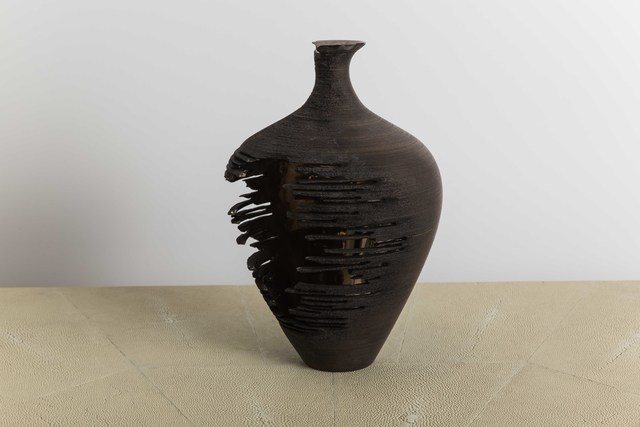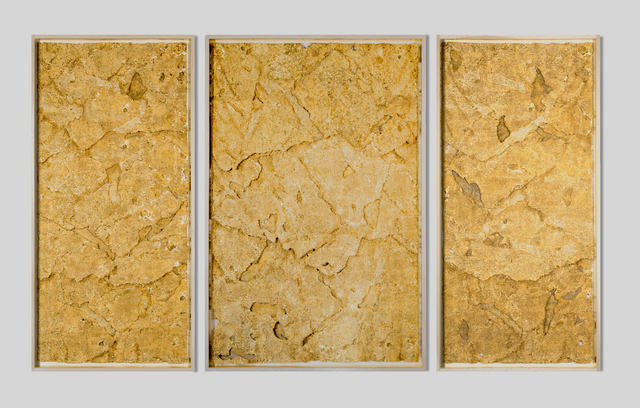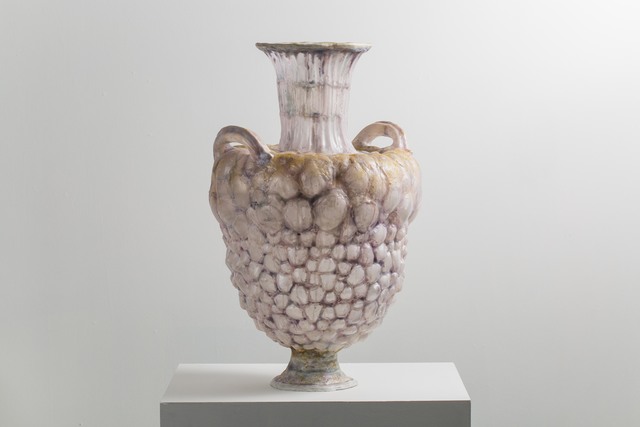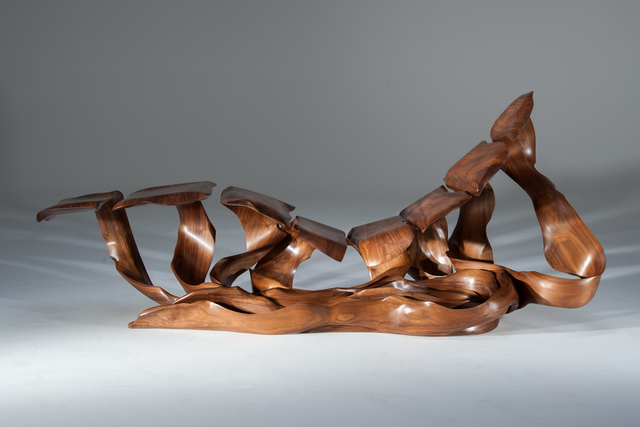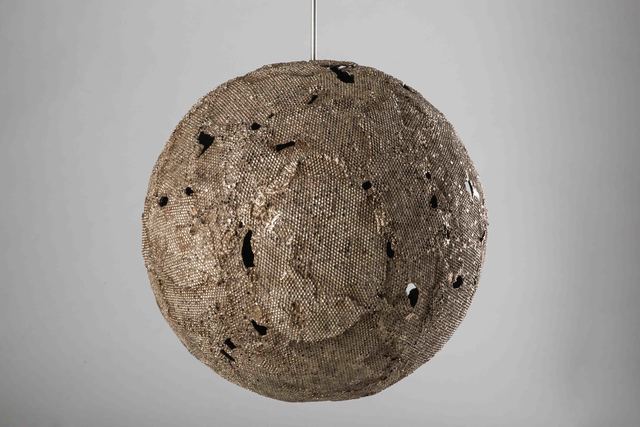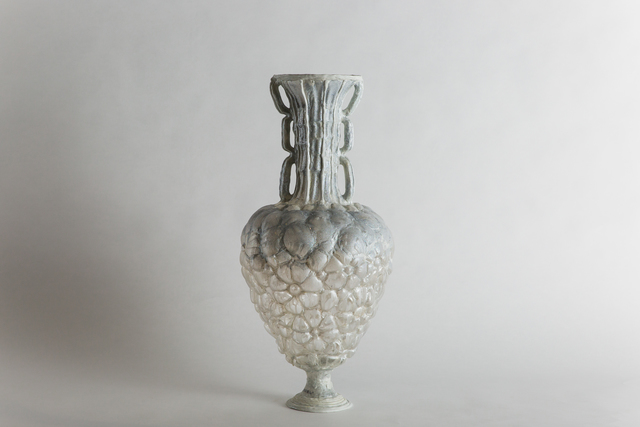 Press Release
TODD MERRILL STUDIO
To Debut Opulent and Ground-breaking Contemporary Design at
Design Miami Basel 2017
Basel, Switzerland, June 13 – 18, 2017
At Design Miami Basel 2017 Todd Merrill Studio presents a tightly curated selection of contemporary objects made utilizing innovative techniques and that take their inspiration from historic design and natural forms. Works by six highly distinct artists (Niamh Barry, Gareth Neal, Marc Fish, Beth Katleman, Shari Mendelson, and Sophie Coryndon); and crafted from a diverse array of media, ranging from wood to metal, ceramics, and stone, share a meticulous attention to craftsmanship. Together, these highly collectible works, exemplify how fresh timeless themes remain when rendered in avant-garde techniques and with playful eyes.
Niamh Barry newest unique work, Diving (2017), anchors the exhibition. Inspired by the movement of the human body in motion in its most abstract form, the interlocking rings of Diving are hand-formed, true bronze inlaid with opaque glass and LEDs. Soft, mirror-polished bronze surfaces contrast with black patinated bronze planes that are warmed by the LED line's perennial glow. The subdued, alabaster-like glass tiles in which the LEDs are encased give an overall effect of delicacy and airiness, even as they create bold, assertive lines. The inherent paradox has earned her international renown.
Barry's work truly defines the 21st century: its design is at once materially driven by today's technology, while at the same time is hand-made by a studio sculptor, singular in her production of each work.
Gareth Neal's two ebonized-oak George Low Cabinets, pay homage to historic design through new innovations in wood carving and sculpting. These unique pieces build upon the designer's longstanding interest in referencing Georgian furniture styles as evinced, for example, in his George III, acquired by the Victoria and Albert Museum's permanent collection in 2013. Across his repertoire, Neal combines the technical modes of 3D computer drawing and CNC processes with the intricacy of professional craftsmanship. The exterior structure of George Low Cabinets have been meticulously chipped away to reveal an interior design that is reminiscent of eighteenth-century design.
UK-based artist and craftsman Marc Fish creates one-of-a-kind pieces using an incredibly refined micro-stack-lamination technique that has attracted the attention of designers, architects, and collectors worldwide. His unusual and unique process, which implements only dry, cold-carving methods, puts him at the forefront of independent studio woodworkers. While the curvilinear forms of Fish's works harken back to Art Nouveau, his process pushes the limits of 21st Century furniture design.
It is this process itself that has inspired and propelled the success of Fish's latest body of works, the "One Piece Series". At Design Miami, Todd Merrill Studio features One Piece Low Table, made from a single board cut into nearly 600 thin veneers that have been manipulated into shape, hand-carved, and then sanded until smooth. Alongside the oak, aluminum, and natural squid-ink dye create exquisite textures with a final addition of a silver cerused-finish that highlights the wood's grain. Also being shown is Untitled 3, the third bronze and oak work created in the "One Piece Series", wherein the artist explores the positive and negative space that a single piece of wood can occupy. Evocative of human forms, the piece is simultaneously a unique sculpture and a functional console with a 16-inch deep shelf. This sinuous and delicate object reveals the artist's hand at work, while exuding a seemingly organic, unprecedented form.
Fish creates only a few, select designs per year, making his work highly sought after. Recognized as a new talent, Fish has been awarded four prestigious Guild Marks by The Worshipful Company of Furniture. He in 2011 received the Claxton Stevens prize, the highest honor bestowed by The Worshipful Company of Furniture Makers.
Todd Merrill Studio will also exhibit Beth Katleman's newest work, White Rabbit, a unique handmade porcelain mirror that offers a contemporary reinterpretation of an 18th-century Chinese Chippendale classic. Inspired by Lewis Carroll's whimsical books, "Alice in Wonderland" and "Alice Through The Looking Glass," Katleman combines Rococo opulence with a dose of pop culture, and the tradition of luxury porcelain with elements that are decidedly lowbrow. The porcelain figures are hand-cast from the artist's collection of flea-market trinkets and kitsch toys, bringing their own histories that emphasize a surreal, otherworldly quality. As pastoral scenes dissolve into a dark fairy tale, Katleman's signature dark humor comes through; creating a tableau that is seductive, playful, and unsettling.
Katleman's work has been exhibited and resides in prestigious private and public collections worldwide, including the M.H. De Young Museum (San Francisco, CA), The Museum of Art and Design (New York, NY), The House of Christian Dior (Hong Kong and London Flagships), and The Nike Collection (Portland, OR), among others.
Sophie Coryndon's work is inspired by elements of the natural world and rooted in historical aesthetics. Imaginative and innovative, Coryndon has forged a successful career combining traditional craft skills and specialist finishing techniques in a fine art realm. Often material and process driven, employing multiple disciplines such as bronze casting, painting, embroidery, and sculpture, her work has found a large audience with collectors and designers internationally. Tapestry (2017) is a large-scale wall-hanging constructed of deeply faceted, overhanging layers of plaster honeycomb, which have been gilded and highly patinated. The substantial, overlapping layers of the work hang gently and gives the work the feeling of fragments of luxurious ornate gold textiles. At once colossal and fine, Tapestry beautifully preserves the fragility of its source much in the tradition of observation hives.
Primavera, a large triptych measuring 48 x 96 inches, takes its inspiration from 16th-century tapestries and intricate gold-work embroidery. This magnificent piece details a swathe of wildflowers and is adorned with hand-tooled flowers that are cast and gilded in yellow gold and white gold before being worked into their final composition on a smoked gesso background.
Honeymoon, a cast bronze sphere with a faceted honeycomb texture, is the first in a series based on 18th-century witch balls. Spinning like a ballroom mirror ball, Honeymoon is suspended and lit from within using LEDs. It rotates on a vertical axis creating a pattern of lights from its internal LED light source while simultaneously reflecting its intricate facets when lit externally.
Todd Merrill Studio's booth will present textured and tactile solid bronze cast works by Erin Sullivan. Transforming the serpent into a rotating objet d'art (Serpent Stool, 2016) or an alligator into a multi-layered, three-footed stool sculpture (Alligator Stool, 2016), Sullivan creates hyper-interpretations of naturalistic surfaces and textures. Her sculptural shelves, stools, and tables are made with the absolute highest quality and labor-intensive process of lost wax casting techniques known today. They present hand-carved, hyper-realistic interpretations of organic subject matter.
Following a successful exhibition at Todd Merrill Studio, the gallery will exhibit recent works of Brooklyn based artist Shari Mendelson. Using recycled plastic, Mendelson creates sculptural works of art that reference the legacy of past civilizations while addressing modern issues of sustainability. By transcending their original utilitarian form to appear as fragile glass, the works express a timeless continuum of what we, as a culture, leave behind. Mendelson spends countless hours studying ancient glass and ceramic vessels; then, with equal parts reverence and play, she reinterprets these in plastic. Conceptually, Mendelson is interested in the relationship between the rare, ancient works that we value in museums and our contemporary throwaway plastic culture. Formally, her interest is in the exploration of structure, form, scale, texture, color, and translucency. The resulting vases and pitchers are whimsical, diaphanous, rough-hewn, and surprisingly elegant.
Mendelson's work resides in several public collections, including The Cooper Hewitt National Design Museum (New York, NY), The Hood Museum, of Art (Hanover, NH), The Museum of Old and New Art (Tasmania, AU). Her works can be found on permanent exhibition at The Museum of Fine Arts Boston (Boston, MA) and The RISD Museum (Providence, RI), and she was awarded a Guggenheim Fellowship for 2017.
Follow Artists In This Show