Clay Arlington
Jul 3rd – Aug 28th 2015
London, 94 Teesdale Street
Map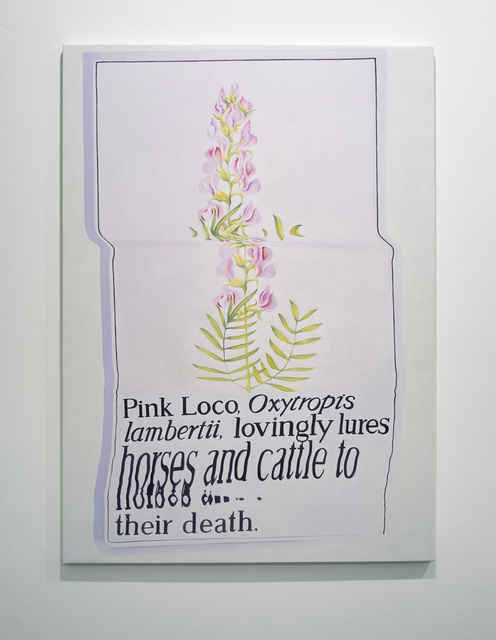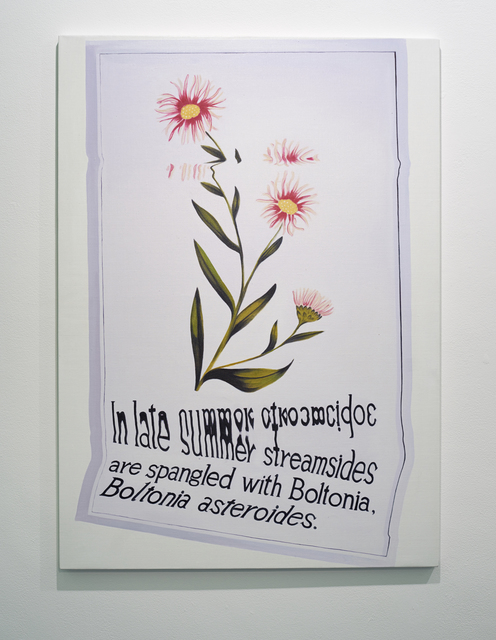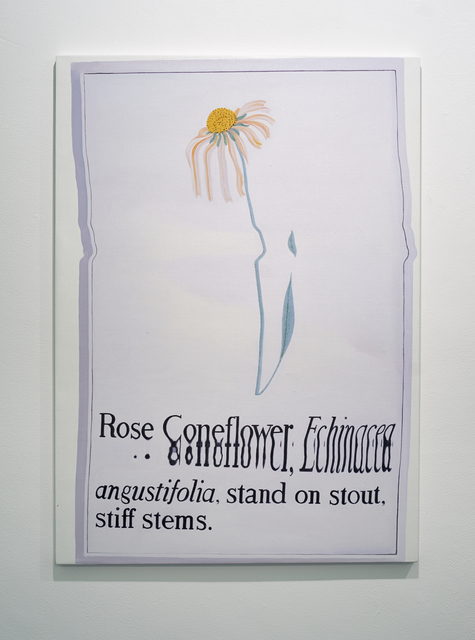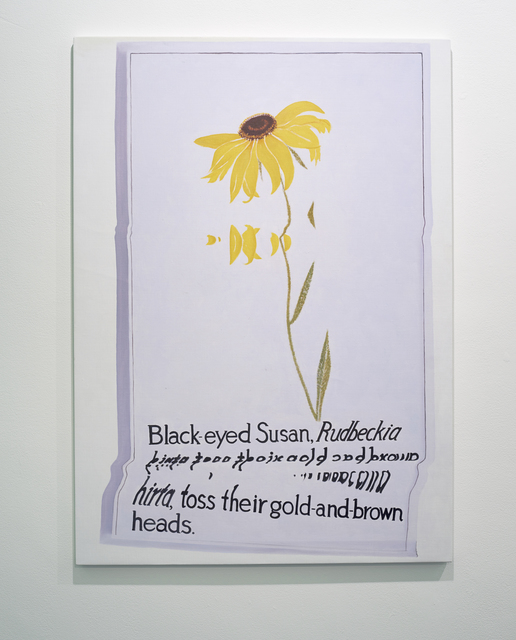 Press Release
Clay Arlington's most recent series of work Vern Blosum paintings 1961 - 2015, further the artist's previous investigations into notions of identity and value. Rendered from poor-quality scans, the artist has taken images of paintings by a fellow New York based artist Vern Blosum and had them faithfully painted and reproduced. Vern Blosum is an American Pop artist who first came to fame through Leo Catelli's gallery in the 1960's. However upon investigation from MoMA it was discovered that Blosum was in fact an alias for another artist, and was created in order to mock Pop Art and the market for it. The identity of the real artist remains unknown however the moniker Vern Blosum has recently returned to the public eye become represented by New York gallery Essex Street and is again showing and selling his work internationally. Perhaps as a victim of his own success, the wish to provoke the modern art market in the 60's has resulted in the artist contributing significantly to the culture and economy that surrounds the work. Clay Arlington is interested in the ability of alias' such as Vern Blosum to disappear into the infrastructure of the art world and the potential that this decoy cover has in providing a position for critique. By having poor quality images of Blosums' paintings recreated by artists working for piece meal in Asia Arlington wants to question the production of value and its relative position of context. From the cultural influence of international hubs such as New York to the ability of large scale, cheap production in cities such as Guangzhou the artist wants to provoke systems of distribution with regards to image making, culture and value.
The Understudy
INT. STUDIO (MIDDAY)
A high sun bleaches out a long room, fizzing over the surfaces of
well organised objects. The room feels pressured and active, inert
and combustible all at once.
A set of double doors stands open. Through them we can see a neat
back yard. There are geometric sections of well maintained grass
and a flower bed containing white gardenias and roses which
reflect the abrasive midday sunlight.
Inside the room, laying down on a low day bed draped in a worn,
near eastern rug, is a man. He is barefoot and wearing a white
suit. His face is covered in bandages, over which sit a pair of
wire frame aviator sunglasses. Overall he has the mark of a
frozen, winded duppy.
A mobile phone cruises and trembles on the table next to him as it
draws down a message.
The man seems to recoil without moving.
CLAY
(groggily)
CHRIST...THE FLOWERS.
He stirs, props himself up on an elbow and slowly brings himself
to a seated position.
CLAY (V.O)
I'M GOING TO WALK DOWN TO THE GARDEN NOW.
AND I WILL NOT JUDGE A SINGLE THING I SEE.
I WILL SIMPLY REFLECT. A DUST FREE MIRROR
THIS IS THE INSTRUCTION.
(Uncertainly)
A DUST FREE MIRROR?
His thoughts trail off as he thinks about mirrors covered in
various substances. Ballistic gel, cum, toothpaste, bullet
casings, mastic, soil, carmine...
CLAY
CLAY ARLINGTON. UNTITLED. MIRRORED GLASS,
BALLISTIC GEL. DIMENSIONS VARIABLE. 2015
He smiles, gets up and slowly moves toward the doorway. He stands
looking out at the garden, his eyes gritted against the raucous,
halide intensity of the blooms.
CLAY
JESUS CHRIST...
Even through the lenses of his expensive eyewear, they terrify
him. Their scalding haloes rest and bitch, threatening the sanity
of the lawn compound. Ghetto flowers.
CLAY
IMPASSIVE... CLEAN... STILL... UNATTACHED.
Follow Artists In This Show