Escazú Project
Escazú Project presents up and coming and cutting-edge artists who are exploring the boundaries of the art world in today's atmosphere.
Apr 19th – Jun 30th
San Jose, Plaza del Río. San Rafael de Escazú 100 meters East from Escazú Country Club
Map & Full Hours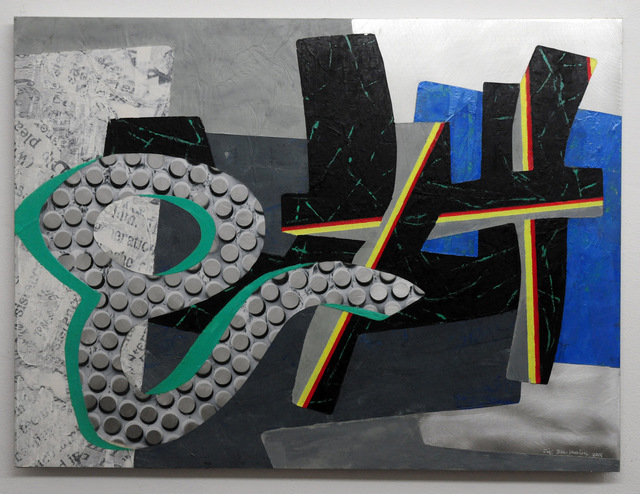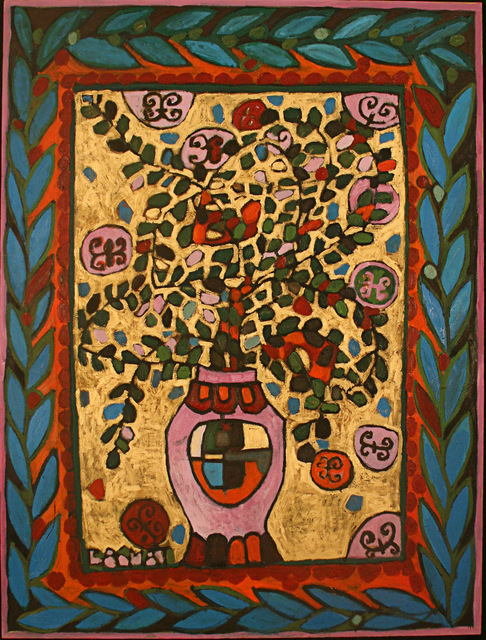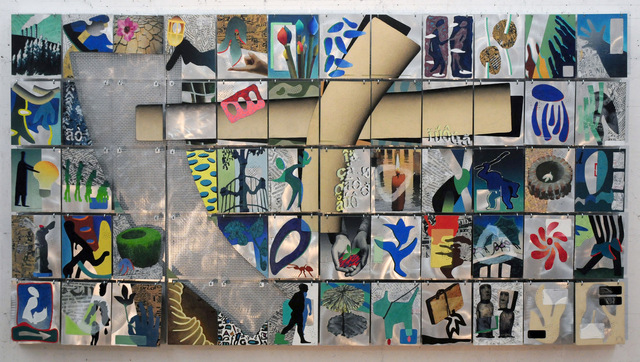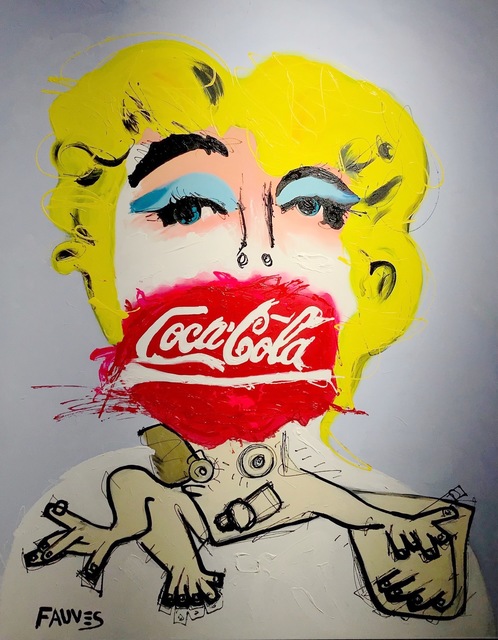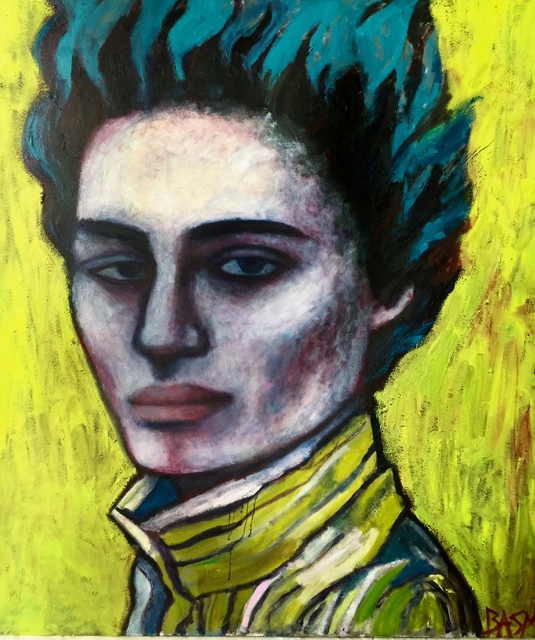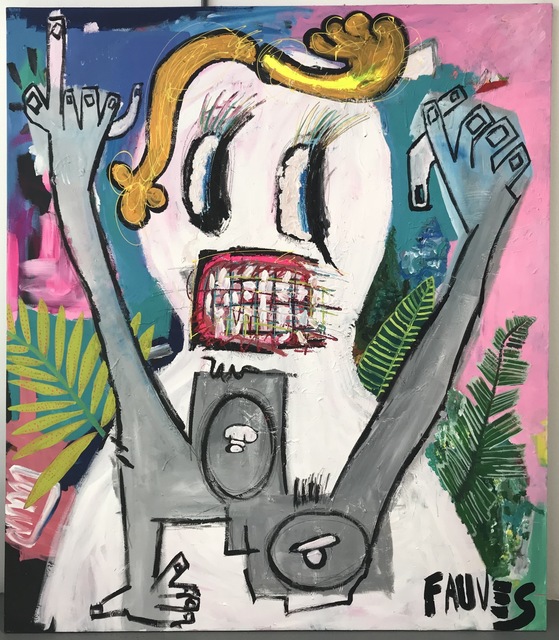 Press Release
JACOB BABCHUK GALLERY is proud to announce a group project featuring three acclaimed artists from around the world, breaking the boundaries of contemporary art in our modern day. Featured in the show are recent works by Zigi Ben-Haim, Basmat Levin, and John Paul Fauves.
Opening reception: Thursday, April 19th, 2018, 19:00-22:00
Plaza Del Rio, San Rafael de Escazú, San José, Costa Rica
The exhibition will run until June 30th, 2018
The show is curated by María Soledad Zúñiga Pacheco, an art historian educated at the Paris I University, Sorbonne-Pantheon (1973-1976). She was Assistant Director of the Costa Rican Art Museum (1990-1994), and from 1996 to 2017, was Curator of the exhibition and acquisition program of the Art Collection of Grupo Nación, GN. María Soledad along with Helen de Broide have been associate-owners of the Galeria Alternativa for more than 22 years.
Zigi Ben Haim (b.1945, Iraq). His work's essence lies in balancing the tension between surviving and vanishing. The abstract forms that he utilizes are drawn from both the natural and industrial/cultural world. Materialized, each world adopts the other, they collide and coincide with each other to form a third "being-existence" that reflects the idea of survival and projects the energy of life. Working primarily with mixed media, Ben Haim pays close attention to materials, textures, and methods. A recurring motif that Ben Haim incorporates into some of his work is an image of a Costa Rican ant, often depicted as carrying various abstract objects on it's back. The load the ant is carrying often surpasses it's own size by a significant amount, Ben Haim then drawing a comparison between the way we, as human beings, carry our own "loads" throughout our everyday lives. Ben Haim's work is included in the Guggenheim's permanent collection, has collaborated with NASA, exhibited in The International Armory Show, Basel International Art Fair, The American National Gallery (Washington, D.C.), The Tel Aviv Museum of Art, Ghent Museum, World Bank (Washington, D.C.), among many others.
Basmat Levin (b. Israel) focuses on capturing the essence of the human spirit through her elaborate and vibrant oil paintings. Recently, Levin has exhibited at the The Dunhill Twin Villas in Shanghai, and also at the Leo Galleries in both Hong Kong and Shanghai. A life of travel, and as of late spending the bulk of her time in Shanghai, Levin finds a constant stream of inspiration in her everyday experiences, each new portrait reflecting on one of the many people that pass through her life, her past, and her travels. She has said that she "Finds it impossible to neatly compartmentalize all of these people, places, as well as the feelings they evoke. In my mind they are wonderful, mixed up, color- saturated tableaux". Levin's work has been presented at The Nanjing Art Fair, the ArtCN Gallery, BBDO Gallery, NY, Ischam Gallery, and has also had featurettes in several motion pictures. Additionally, Levin has collaborated with Value Retail in Shanghai to create a 23 x 8 meter "Magic Wall" of her paintings on display at the outlet village in Suzhou.
John Paul Fauves (b.1980, Costa Rica). This will be Fauves' first show in his home country of Costa Rica, following his rapid success internationally. Through his work, he explores the concepts of "A Loss of Innocence", and the endless pursuit of pleasure without regard for consequences. Through depicting modern icons, he creates his idea and subsequently destroys it, representing the rise and fall of the ideas and people he portrays through his work. His art formation starts from a young age, studying under an art tutor when his parents noticed his affinity for art. He was taught by Rodriguez del Paso for more than 15 years. Fauves focuses on the aspect of society's endless pursuit for gratification and a sense of belonging outside of one's self. His most current work "NoProfile", refers to the process in which an exterior facade masks the individuality one's true inner self, almost becoming devoid of a soul; a shell in a world of materialism. Through this, the trendy "mask" reflects the prevalent rhythm of society, instead of each individual soul embracing the most authentic version of themselves. Fauves has exhibited most notably at Guy Hepner, NY, along with shows at the Krause Gallery, NY, Imitate London, UK, ARCO Madrid, Spain, Art Palm Beach, FL, Art Basel Miami, FL, LA Style Fashion Week, CA.
For further questions or press inquiries: info@w22galeria.com
Regular opening hours: Tues - Sun 11:00 - 18:00
Follow Artists In This Show